33rd Annual Schumann Lecture: The Key Elements of Population Health: How Do...
Description
Presented by Denise Koo, MD, MPH
Former Advisor to the Associate Director for Policy, Centers for Disease Control
"Population Health" is a phrase that is being used more often but what does it mean? How can members of a community create a better state of health and wellness in their own backyard? Dr. Koo will discuss the factors that influence the health of communities, including the vital role of multi-sector collaboration. Plus, find out what federal initiatives are underway to support partnerships aimed at improving population health.
This lecture is free and open to the public. No registration is necessary.
About Denise Koo, MD, MPH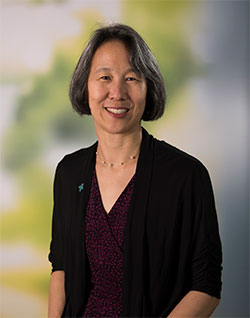 Denise Koo, MD, MPH, recently retired from her position as Advisor to the Associate Director for Policy at the Centers for Disease Control (CDC). In that role, she was chief architect of the CDC Community Health Improvement Navigator, which provides an important unifying framework and tools to support hospitals, health systems, public health, and other community organizations and stakeholders that are interested in improving the health of their communities. Dr. Koo now serves as a strategic consultant for public health and health systems working with their communities to improve their population's health.
Dr. Koo was graduated from Harvard University with a Bachelor of Arts in Biochemical Sciences. After combining medical school at the University of California, San Francisco, with a Masters in Public Health in epidemiology at University of California, Berkeley, she completed a primary care internal medicine residency at the Brigham and Women's Hospital in Boston. Dr. Koo is a graduate of CDC's Epidemic Intelligence Service and Preventive Medicine Residency. Prior CDC positions have included running the National Notifiable Disease Surveillance System, serving as Director of the Division of Public Health Surveillance and Informatics, and serving as Director of CDC's Division of Scientific Education and Professional Development. Dr. Koo holds appointments as Adjunct Professor of Global Health and of Epidemiology, Rollins School of Public Health, Emory University, and Consulting Professor, Department of Community and Family Medicine, Duke University Medical Center. She also serves as a Trustee on the Board of Mercy Health, the largest health system in Ohio.
This public lecture is supported by an endowment to the Hitchcock Foundation from the late Helmut Wolfgang Schumann to provide a free lecture by a nationally renowned figure on topics related to healthful living. This year's lecture will kick off the annual event for public health officials called "Team Up, Take Action: Improving Population Health Together," co-sponsored by the New Hampshire Public Health Association and Dartmouth-Hitchcock. Though the larger conference is a paid event, the public may attend the Schumann Lecture from 8:30-10 am for free.
Keywords: Community Health Education