Description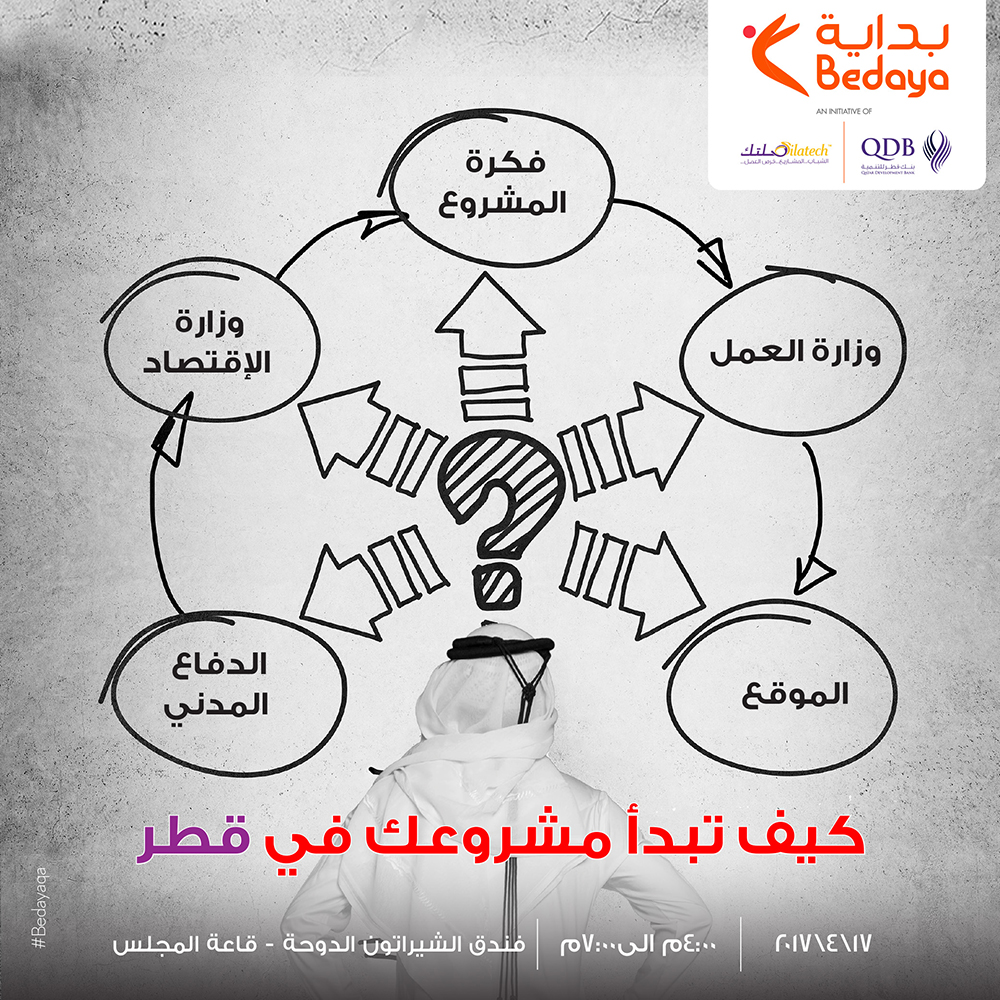 هل ترغب بتأسيس مشروعك الخاص؟ ولديك العديد من الاسئلة لجهات ومؤسسات مختلفة عن الاشتراطات والمتطلبات؟!
مركز بداية يقوم بجمع أهم هذه الجهات والوزارات (منها وزارة الاقتصاد والتجارة، ووزارة العمل، والبلدية والبيئة، والدفاع المدني، والصحة، وغيرها) في مكان واحد في فعالية "كيف تبدأ مشروعك في قطر".
يمكنكَ طرح الأسألة والتعرف على أهم الخطوات والإجراءات لفتح أي مشروع تجاري في دولة قطر.
يرجى التسجيل والحضور على الموعد حيث أن الفعالية ستبدأ في تمام الساعة 4:00 مساءً.
اليوم: الاثنين 17 ابريل 2017
المكان: فندق الشيراتون – قاعة المجلس
الوقت: يبدأ التسجيل 3:30 م وتبدأ الفعالية في تمام 4:00 م – 7:00م
للتسجيل: https://business-start.eventbrite.com
**Hint: The Event will be in Arabic ONLY !!
Do you want to start your own business? But you have too many questions needed to be answered by government officials?!
Bedaya Center is inviting all government officials to one place where you can get your questions answered at the "How to Establish Your Business In Qatar"
You can get all enquires and get to know the proper procedure in having a commercial project in Qatar.
Please signup to attend the session which starts at 4 pm.
Day: Monday, April 17th, 2017
Location: Sheraton Hotel, Almajlis Hall
Time: Registration opens at 3:30 pm. Event from 4 to 7 pm.
(Hence, event in Arabic only)