Event Information
Location
6390 FM 3405
6390 Farm to Market Road 3405
Georgetown, TX 78633
Guest Speaker: Bill Vanderbush at the Glory Barn
About this event
God is better than you think.
Come experience the heart of God and see the world through His eyes. Expect to be encouraged, inspired, and empowered to walk more fully in His love and plan for your life.
BILL VANDERBUSH is an international prophetic teacher, speaker, author, and fifth generation pastor. He and his wife Traci have been in ministry for more than 30 years, speaking in conferences and churches around the world about empowering others to invade the impossible. Their consuming passion is to introduce people to the resurrection power of Jesus Christ, who still saves, delivers, and heals. When they are not writing, traveling or teaching, you can find them enjoying time with their family, savoring coffee or tea, and soaking up the sun in Orlando, Florida. Learn more or purchase resources at billvanderbush.com
***Tickets are Free, but seating is LIMITED.
RSVP is required.
Childcare is available - But you must email ahead of time how many children you will be bringing so that we can have enough attendants available. Please email this information to tabernacleaustin@gmail.com .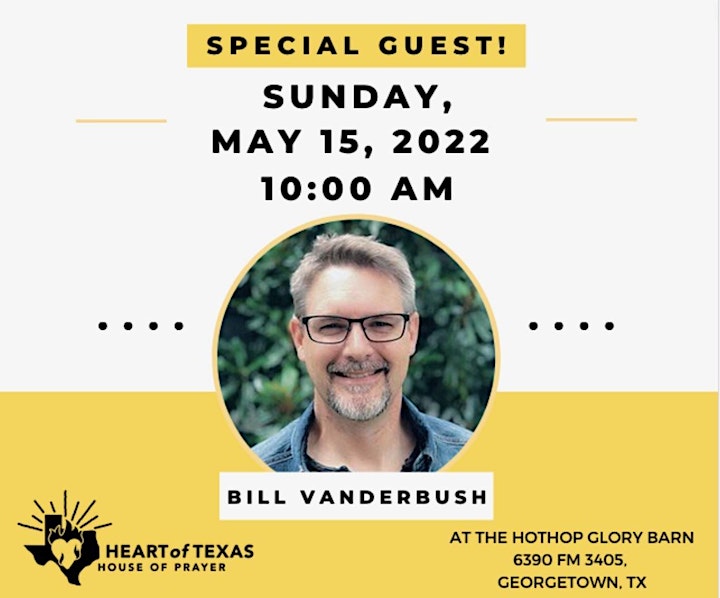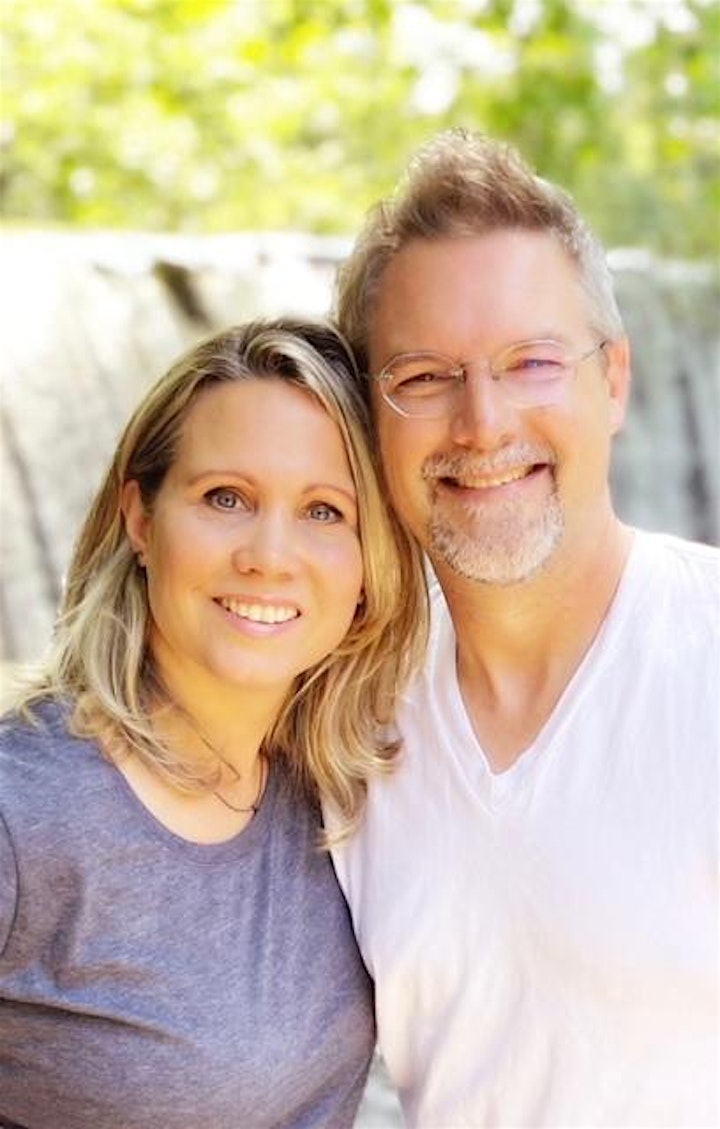 Date and time
Location
6390 FM 3405
6390 Farm to Market Road 3405
Georgetown, TX 78633