Event Information
Location
Cafe Wha?
115 MacDougal Street
New York, NY 10012
The Hootenanny Sessions ft Chris Barron (Spin Doctors), Brendan Brown (Wheatus), Nick Cassarino (The Nth Power)
About this event
$20 adv / $25 day of show - Doors 7PM / Show 8PM
2 ITEM MINIMUM/PERSON
What is a "hootenanny" you ask? Well, back in Cafe Wha?'s early days, a "hootenanny" referred to a an informal open mic focused mostly on classic folk and american music. Young singers, like Robert Zimmerman (you may know him as "Bob Dylan") had his first New York performance at such a "Hootenanny Night" in January of 1961.
In 2022, we're changing it up a bit... rather than an open mic, we've hand curated some of the finest talent's who currently call New York home. Join us on June 1st for the revival of The Hootenanny Sessions featuring some of NYC's most talented songwriters showing their stuff on the legendary mainstage...
Chris Barron (Spin Doctors): The zeitgeist is a moving target, and Chris Barron has always been a crack shot. The New York songwriter is no longer the debutant who set out on the circuit's sharp end in 1988 with $100, a battered acoustic and a headful of the alt-rock anthems that would elevate Spin Doctors to global stardom. He's a veteran approaching 50, living in a world changed beyond recognition, compelled to write the music that chronicles the here-and-now. As far back as he can remember, he's had a hunger driving him onward, towards something just out of reach.
"I love being in the Spin Doctors," says Barron. "We've been playing together a very long time — thousands of stage hours, time in the studio, time in vans — and I feel like we're now in this really cool phase of our career. I have no intention of leaving the group. This solo project is really about learning and just expressing the broadness of my musicality. Because as a composer and a lyricist, I can't fit everything I do into the Spin Doctors."
Brendan Brown (Wheatus): It's hard to believe Wheatus are celebrating the 20th anniversary of their debut album and still-ubiquitous single "Teenage Dirtbag." Yes, that's right – Dirtbag is no longer a teenager. In honor of this anniversary, Wheatus will release a new and expanded edition of their now classic debut album, in conjunction with a world tour. Says Brendan B Brown, "We found demos of ten more songs from throughout the band's history, that had such an album-one vibe that they never made it on to our more recent records. So now we're giving them a proper chance to be heard. The twenty-song version of the album will feature the originally-conceived track listing and sequence, plus the extra ten songs that have finally found a home on a record. "
Nick Cassarino (The Nth Power):
A truce tour-de-force as a guitar player and singer, Nick Cassarino is one of NYC's top talents. At 22 he took a leap of faith and moved to New York City to pursue music. It was here that he honed his chops in gospel churches and night clubs. He joined a 10 piece Hip Hop collective called the Lifted Crew and they became the touring band for hip hop legends Slick Rick the Ruler and Big Daddy Kane.
In 2013 his electric church soul rock project, 'The Nth Power' was formed in New Orleans. They have been releasing records and touring internationally ever since. In 2018 he joined forces with singer/trumpet player Jennifer Hartswick and began writing and producing records with her and bassist Christian McBride. They have a new record coming out this year in 2022 on Mack Avenue Records.
Nick has performed with such renowned artists as John Mayer, Toni Braxton, Stephen Marley, Melissa Etheridge, Koffee, Elle Mai, Slick Rick the Ruler, Big Daddy Kane, Talib Kwali, Ivan Neville, Cyril Neville, Trey Anastasio, Oteil Burbridge, Kofi Burbridge, and Christian McBride.
ALL SALES FINAL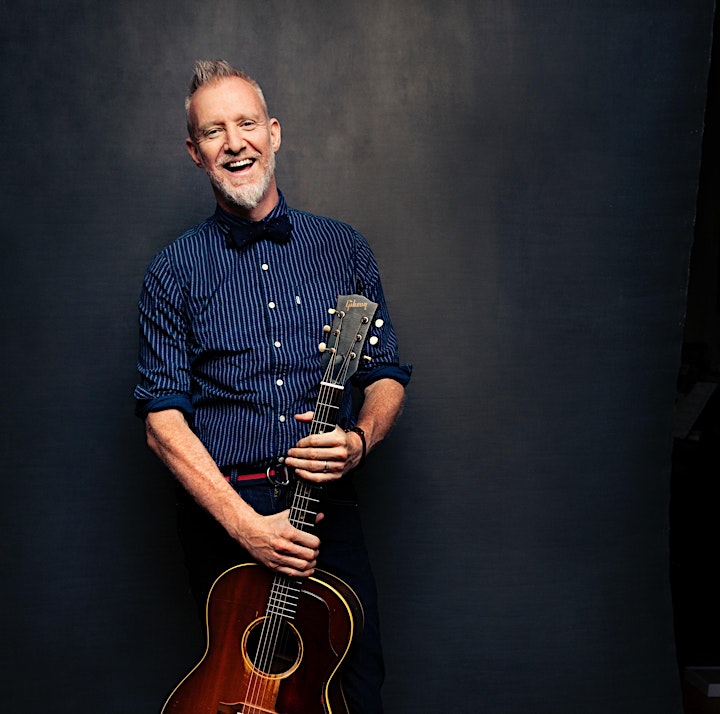 Date and time
Location
Cafe Wha?
115 MacDougal Street
New York, NY 10012