Description
We are Blackburn Training Center, the Jersey Shore's Premier Strength and Conditioning Gym, located in Wall, New Jersey. BTC is dedicated to changing lives through fitness coaching & education. We have helped thousands of people lose weight, increase strength and gain control of their health through our customized fitness programs.
OUR UNIQUE APPROACH TO FITNESS INCORPORATES:
• Nutrition education
• Dedicated coaches
• Regimented training programs that create long term sustainable results
By continually staying on the cutting edge of the health and fitness industry, Blackburn Training Center has grown into one of the most sought after elite fitness facilities in the region. If you are ready to see some serious results and change your life forever, then contact Blackburn Training Center today.
Better yet, fill in our Health Strategy Form to get your FREE Strategy Call. This will help us determine if we're a good fit and, if so, determine a program perfect for you.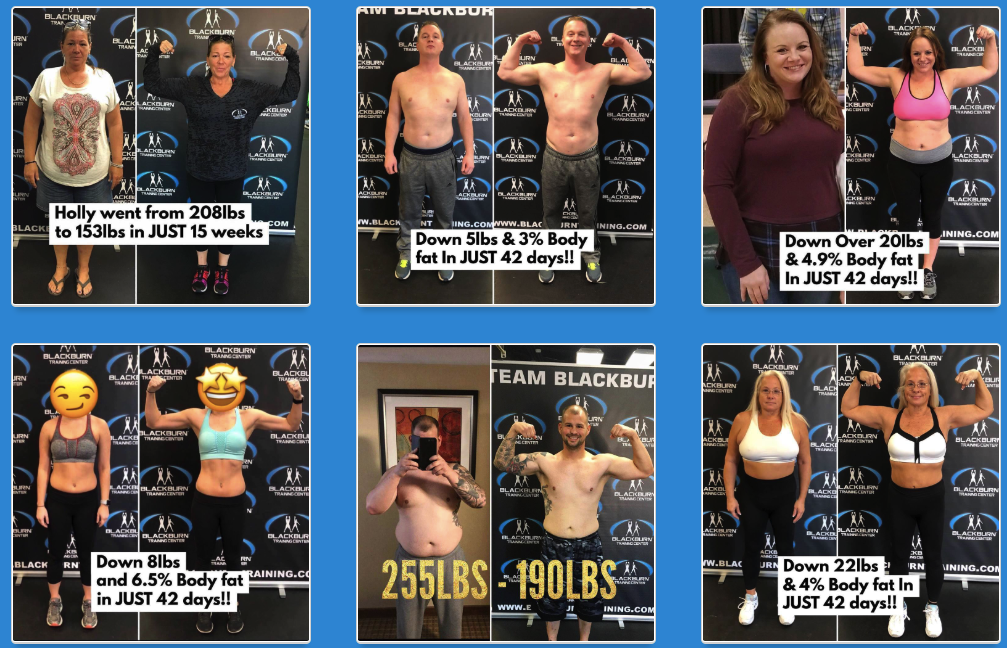 RESULTS DRIVEN CLASSES
The classes at Blackburn Training are unlike any other workout you've experienced before. We incorporate strength, conditioning, mobility and so much more. Each class is custom designed to help you achieve your ultimate fitness goals through constantly varied, functional movements. Our personal trainers / coaches are there every step of the way to ensure proper execution and keep you motivated to continue moving forward.
REGISTER ONLINE at OR CALL US AT (732) 359-7575