Description
This New Year's Eve, head to New York City's mega-club and music hub, Amazura ( for a pulse-pounding New Year's Eve party. This latest-and-greatest in NYC's dance music scene and velvet-rope nightlife will feature top-tier entertainment and amenities, in addition to a full-senses NYE experience bolstered by the venue's state-of-the-art sound and visuals. This New Year's, Amazura delivers the ultimate dance-and-sensory fest with a heady infusion of NYC's famed nightlife.
This New Year's Eve, Amazura is proud to present NYC's most anticipated NYE party. With top-of-the-line amenities like special live DJ performance of the hottest music, Amazura's huge multi-level venue will be imbued with an electrifying party energy. Ask about table reservations and VIP packages to round out this epic celebration with unparalleled perks.
Join us at Amazura on December 31st and prepare yourself for an out-of-this-world New Year's Eve experience in NYC.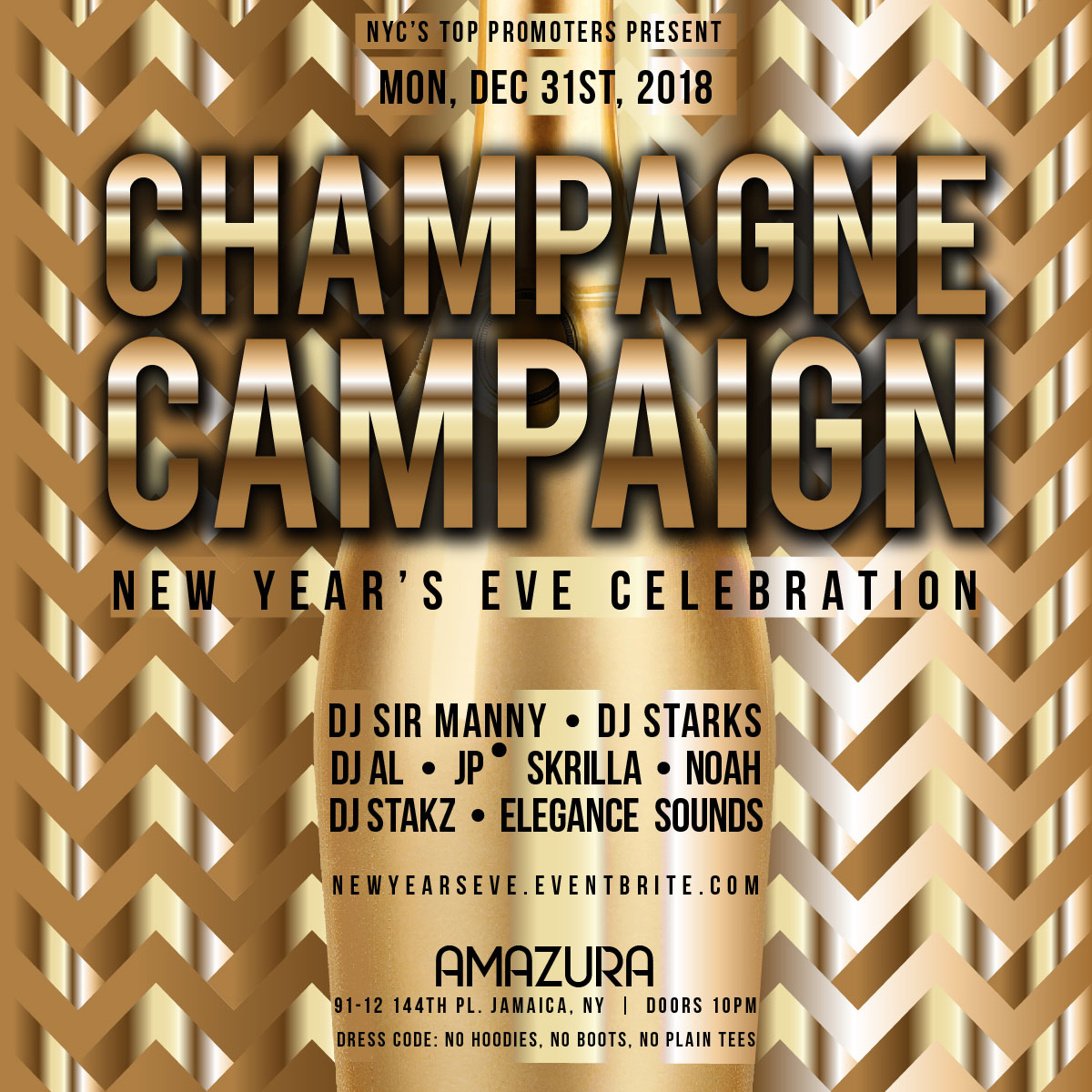 Must be 21 or above to attend.