About this Event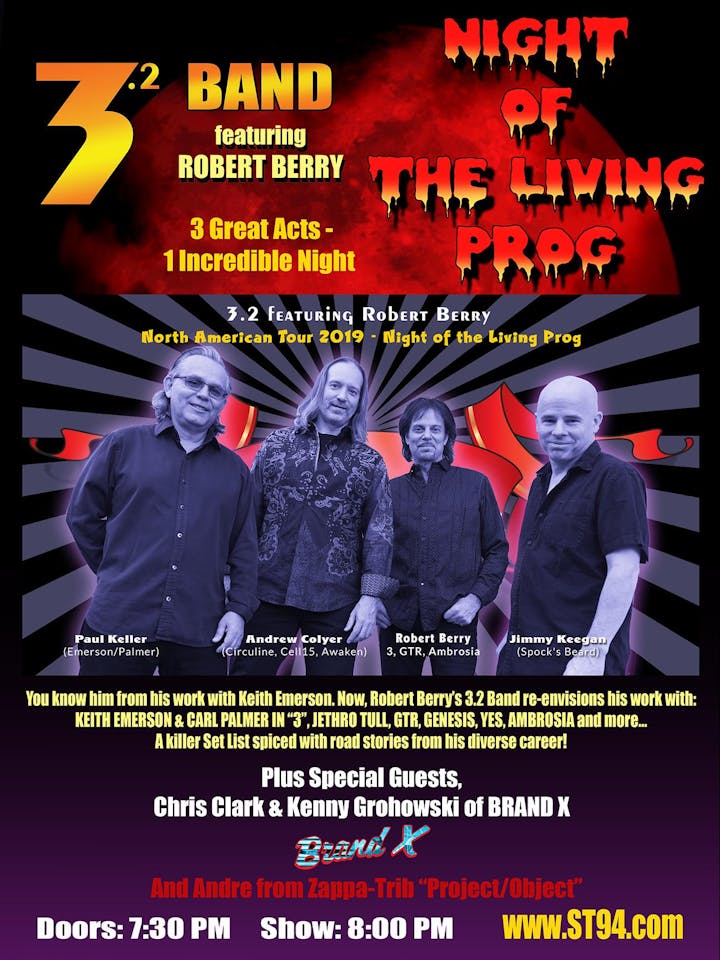 If you love the music of YES, Genesis, ELP, and Jethro Tull, then you'll love the evening of firsthand storytelling, performances, and insights that Robert Berry (Keith Emerson, Carl Palmer, Steve Howe, GTR, Ambrosia) has in store! Featuring the Top 10 Billboard hit "Talkin' Bout" from the album 3 - To The Power of Three, classic progressive rock songs, and the latest Billboard charting album 3.2 - The Rules Have Changed (Keith Emerson's last body of work). Jimmy Keegan (Spock's Beard), Paul Keller (Emerson/Palmer), and Andrew Colyer (Circuline) are bringing a live concert show that you'll definitely want to experience!
plus special guests
Chris Clark & Kenny Grohowski (of Brand X) and Andre of Project/Object
The Cyberiam opens the night. Progressive Rock band from Chicago.