Description
B.A.A.D Presents... The First Annual 315 LaughFest!!!

It's something B.A.A.D you can do with a clean conscious.
Soooo...Ditch the Acronyms and escape the emojis for a night of fun & laughs!!!

The Comedy Fest will be hosted by THE PRINCE OF PHILLY, Comedian Malcolm Hill, and featuring seasoned comics from Miami, Philly, and Richmond!!!
**Tickets Purchased automatically enters attendees into a raffle for a FREE CRUISE. The name of the LUCKY WINNER will be drawn at the show!!!!
The 315 Laugh Fest was created to increase awareness and raise funds for The B.A.A.D. nonprofit organization to assist them on the front lines of the war on addiction.

Doors open at 7pm.
Donations are:
$30.00 (FOR COMEDY SHOW AND AFTERPARTY)
OR
$37 (FOR COMEDY SHOW, DRINK TICKET AND AFTERPARTY)
THIS EVENT WILL SELL OUT FAST!!!
Everyone is invited to come out and have a GOOD LAUGH FOR A B.A.A.D. CAUSE!
A ParadigmShift LLC & Showkase Group Event
Hotel Block:
If you are traveling from abroad to attend this event, we got you!!! Simply click on the link below to access our hotel block, located only minutes away from the venue. Use the group code is: "BLF" when making your reservation.
Holiday Inn Express Richmond - Downtown Hotel Block
201 East Cary Street , Richmond, Virginia 23219
Help Spread the Word!
---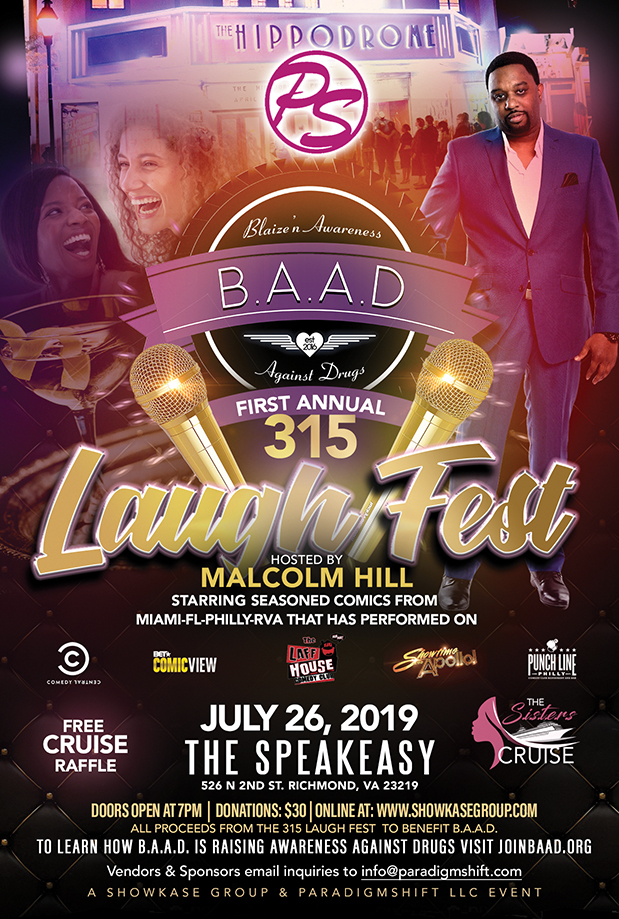 ---
Proceeds from the 315 Laugh Fest will be used to benefit B.A.A.D.
B.A.A.D. (Blaize'n Awareness Against Drugs) is a community of people dedicated to offering support, insights, resources and real action that helps families maintain and restore relationships threatened by drug use. It's a shared responsibility to strengthen bonds letting families and kids know that someone cares.
If you or someone you know is struggling with a drug addiction, you are not alone. Contact B.A.A.D. today to get the helping hand you need.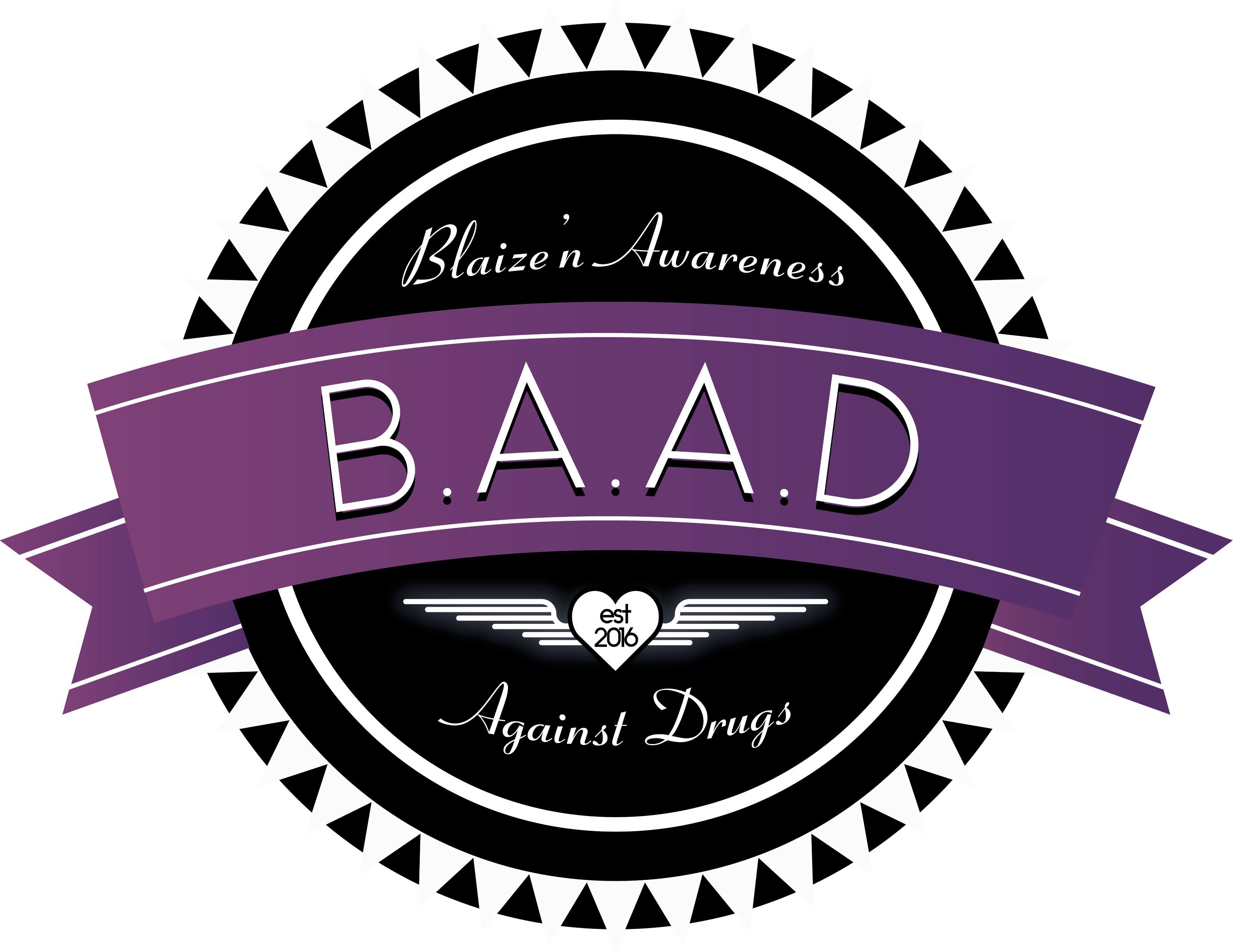 ___________________________________________________________________________________
FREE CRUISE Raffle DONATED BY THE S.I.S.T.E.R.S. CRUISE
The S.I.S.T.E.R.S. Cruise is the LARGEST GIRLS TRIP AT SEA!!
To learn more about the LARGEST GIRLS TRIP AT SEA and to Pre-Register for the 2020 S.I.S.T.E.R.S. Cruise VISIT https://www.sisterscruise.com/ !