Student-organized celebration of silent films, music and art. Join us at the West Wind Drive-in for a night of creativity and community!
About this event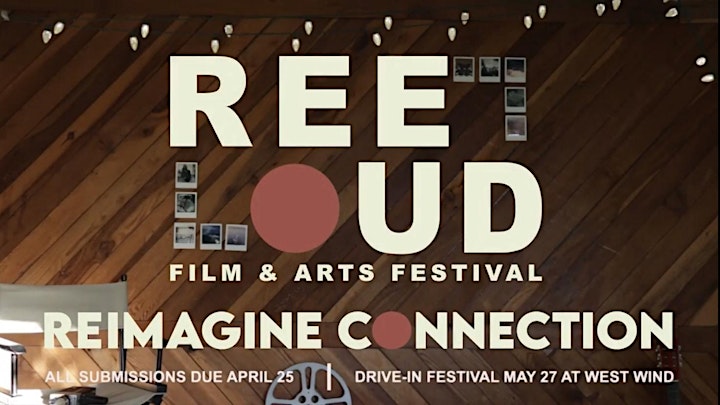 It's spring and time for UCSB's annual Reel Loud Film and Arts Festival! Now in its 30th year, Reel Loud is a student organized celebration of silent film, art, music and performance in the Isla Vista and Santa Barbara Community. This year, our festival will be held at the West-Wind Drive-In theatre at Goleta on May 27, 2021. Doors open at 6:30 pm for an art exhibition and food trucks, and our film screening begins at 8:15 pm.
This year, our theme is "Reimagine Connection." In light of the pandemic, we invite artists to reimagine the ways they connect with themselves, their community and our planet to build a safer, kinder world. In that same spirit, we have had to reimagine our Reel Loud Festival in light of the pandemic. Alongside the silent films, we will have a socially distanced art exhibition in the same area, as well as food trucks, murals and music.
Every year, the Reel Loud committee donates a portion of proceeds to benefit a local organization. This year, we are proud to partner with Santa Barbara Art Works, an organization that gives adults with disabilities the opportunity to create and showcase their artwork. Santa Barbara Art Works will also be part of our art exhibition at the West Wind Drive In.
We also are honored to be able to work alongside and be sponsored by UCSB organizations such as KCSB, AS Finance and Business, AS EVPLA, College of Letters and Sciences and the department of Humanities and Fine Arts.
Reel Loud is a decade long tradition—our festival is a platform for young artists to see their work on a big screen often for the first time, as well as a ground for lifelong friendships and collaboration. In light of covid-19, our student-run committee has worked for months to reimagine a decades long tradition. The result is a safe and socially distanced night of art, music and connection to celebrate the creativity and resilience of our community. We hope to see you there!
For more information on our events, visit us at www.reel-loud.com. Follow us on instagram @reelloudfilmfestival.
Reach us at reelloudfilm@gmail.com