30th Annual Multicultural CINCO DE MAYO Festival Health/Education/Job Fair
Sales Have Ended
Registrations are closed
DEAR LITERACY PARTNERS: Thank you very much for benefiting EDUCATION your support to our Literacy Programs has been so appreciated! Our event was a SUCCESS! and you made it possible by sponsoring our DCET (La Escuelita) Literacy programs, and assisting the PLATON LERMA Scholarship fund which assists the needs of senior high school students going to college. You are invited after the event to participate in a survey which will be e-mail to you in about 5-6 days. Again thank you very much for contributing to a great cause: EDUCATION! Stay in touch and hopefully see you next year, Blessings! Nina Elvia (Nina) Wallace-Martinez, CFRE Founding Director of DCET/Believe in Yourself, Inc. and CINCO DE MAYO Producer 504 North O'Connor Rd. Irving, TX 75061 972-871-8285 LA ESCUELITA community Learning centers 214-587-1983 mobile (best way to find us!) 972-669-5035 program information in Spanish FIND US on Facebook: https://www.facebook.com/DCETBelieve-in-Yourself-Inc-297946823416/ Visit our website: www.dcenti.org
Sales Have Ended
Registrations are closed
DEAR LITERACY PARTNERS: Thank you very much for benefiting EDUCATION your support to our Literacy Programs has been so appreciated! Our event was a SUCCESS! and you made it possible by sponsoring our DCET (La Escuelita) Literacy programs, and assisting the PLATON LERMA Scholarship fund which assists the needs of senior high school students going to college. You are invited after the event to participate in a survey which will be e-mail to you in about 5-6 days. Again thank you very much for contributing to a great cause: EDUCATION! Stay in touch and hopefully see you next year, Blessings! Nina Elvia (Nina) Wallace-Martinez, CFRE Founding Director of DCET/Believe in Yourself, Inc. and CINCO DE MAYO Producer 504 North O'Connor Rd. Irving, TX 75061 972-871-8285 LA ESCUELITA community Learning centers 214-587-1983 mobile (best way to find us!) 972-669-5035 program information in Spanish FIND US on Facebook: https://www.facebook.com/DCETBelieve-in-Yourself-Inc-297946823416/ Visit our website: www.dcenti.org
Description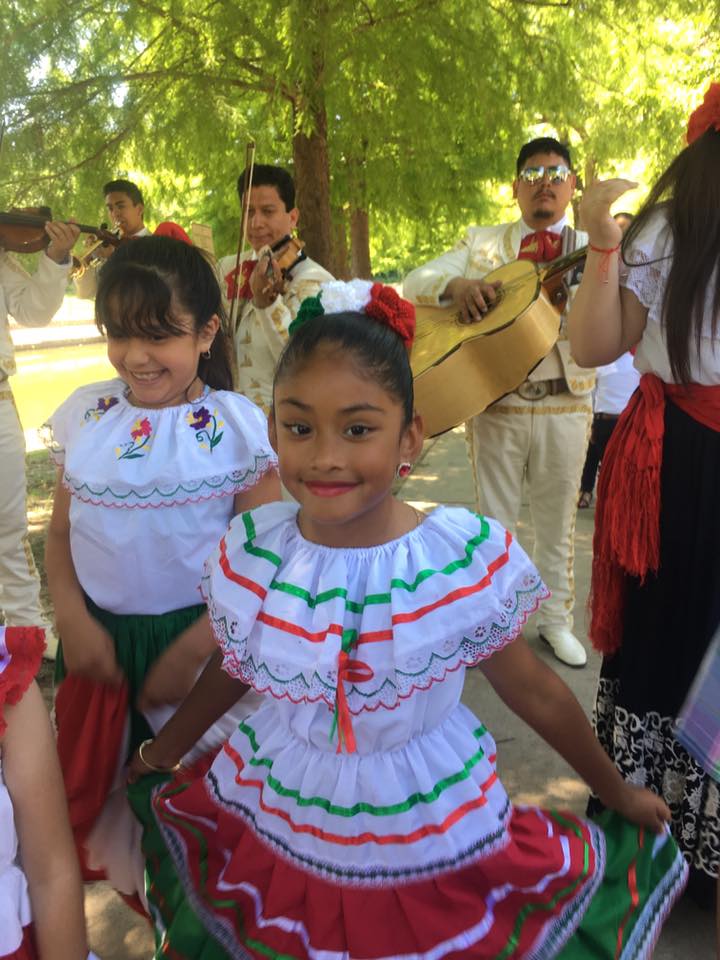 Organized by:
CLICK HERE for Spanish Flier/Poster
CLICK HERE for English Flier/Poster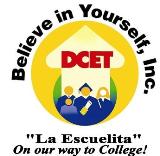 VIEW A FULL SPONSORSHIP PRESENTATION OF OUR
CINCO DE MAYO FESTIVAL

CLICK HERE
Reach out 5,000 people and promote your Product or Service in one day
Enjoy Food and Multicultural Entertainment from different Countries
Check out our pictures from last year
---
At the event:
KIDS Activities (Indoors)
Exhibitors (Reach 5,000+ in one day!) (Indoors/Outdoors)
Mexican, Peruvian, Colombian and Argentinian Dancers and Lots of FUN!
ZUMBA FITNESS MASTER CLASS (Outdoors)
JOB FAIR (Indoors)
INTERNATIONAL BAZAR (Outdoors)
"LITTLE MISS CINCO DE MAYO" 2014 Pageant (25 contestants) (Indoors)
ENTERTAINMENT Includes: Clowns, Face Painting, Flower Making
GREAT Regional Food from different countries
Mariachis
Celebrate with us the Construction Workers' Day (DIA DE LA CRUZ)
KIDS Activities FUN and GAMES for the whole family!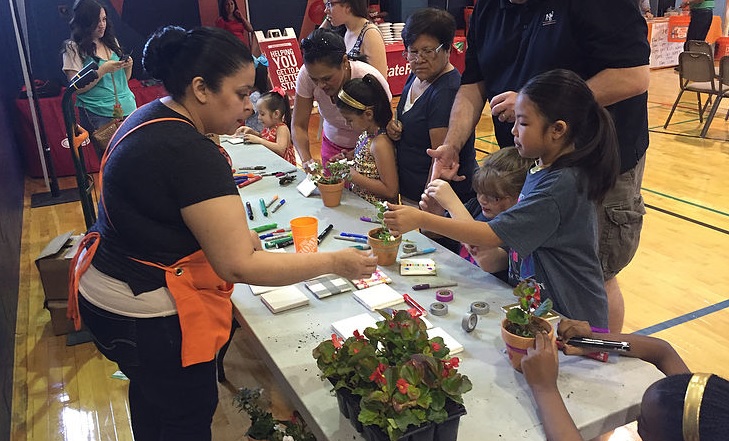 ZUMBA FITNESS MASTER CLASS (Outdoors)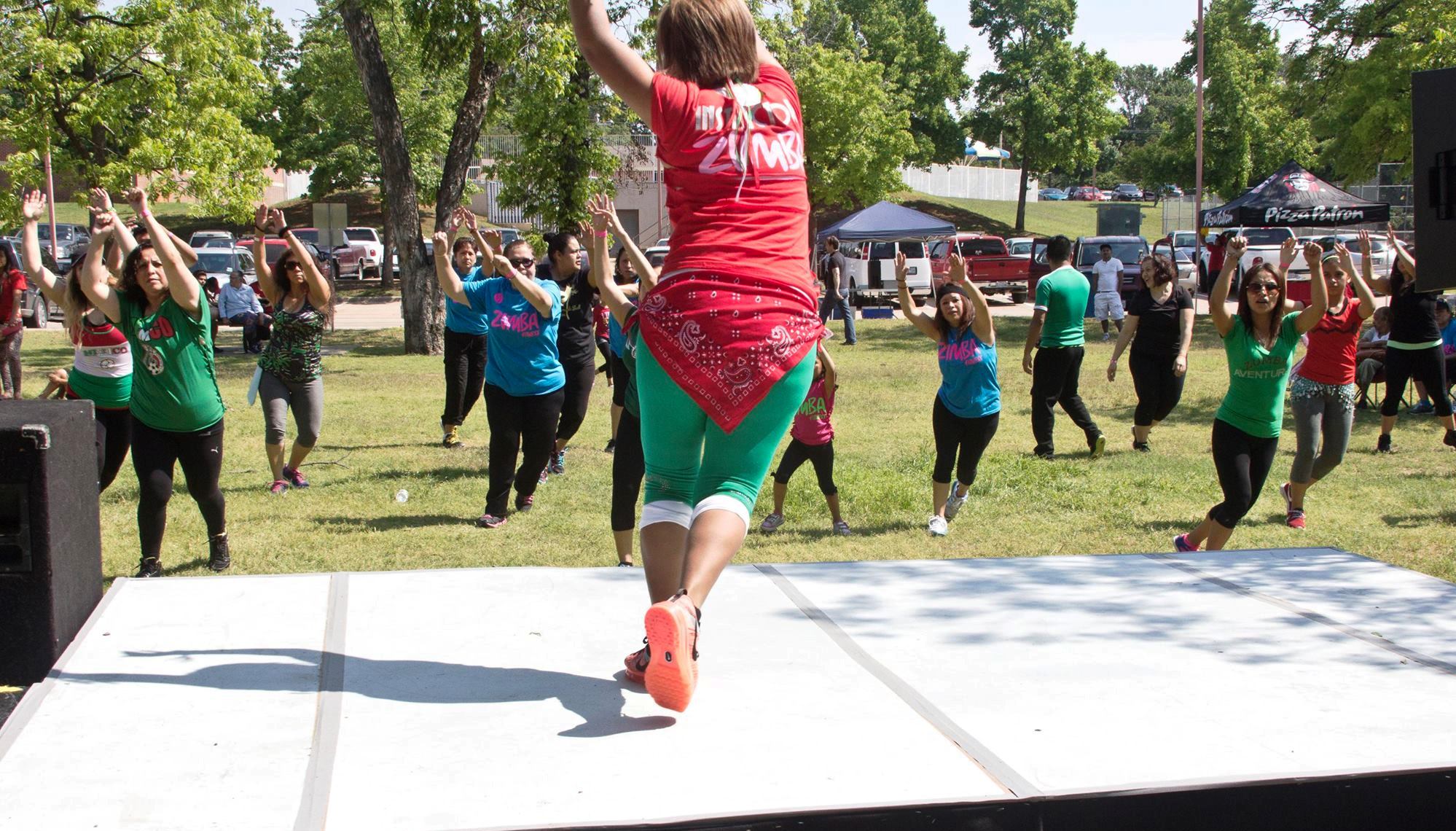 LITTLE MISS CINCO DE MAYO PAGEANT
Enroll Your Candidate TODAY!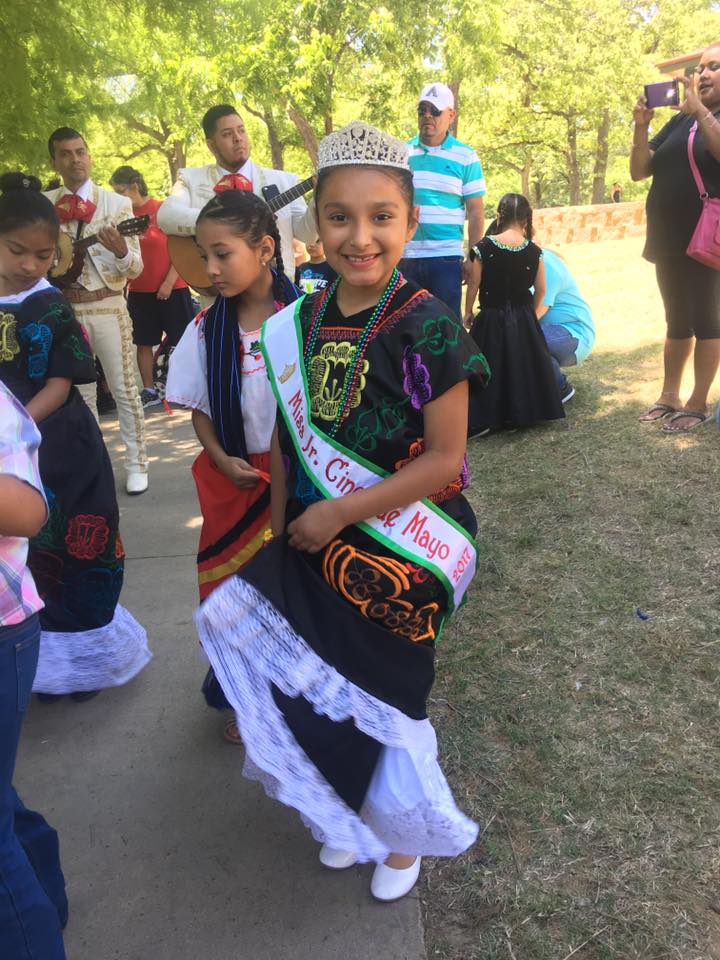 CLICK HERE for an Entry for MISS LITTLE CINCO DE MAYO Application
CLICK HERE for the Criteria & Rules and Regulations for LITTLE MISS CINCO
CINCO DE MAYO MISSION
To celebrate diversity & gain a greater awareness of the cultural and historical treasures within our city of Irving while making our Festival enjoyable through education and information, as well as music, dance & food.
To support DCET Literacy programs and education by providing scholarships to deserving High School students in Irving, Texas
MARIACHIS


MULTICULTURAL ENTERTAINMENT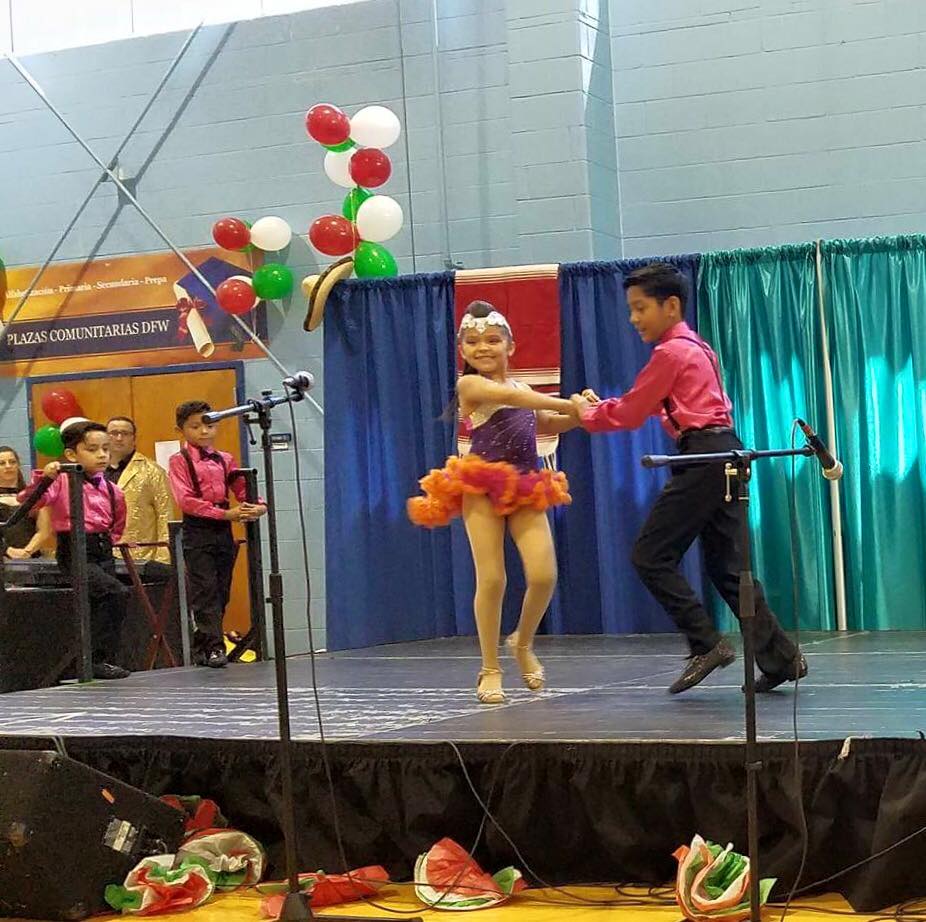 LOTS OF FUN - GREAT NETWORKING!
5,000 ATTENDANCE AND 150 EXHIBITORS!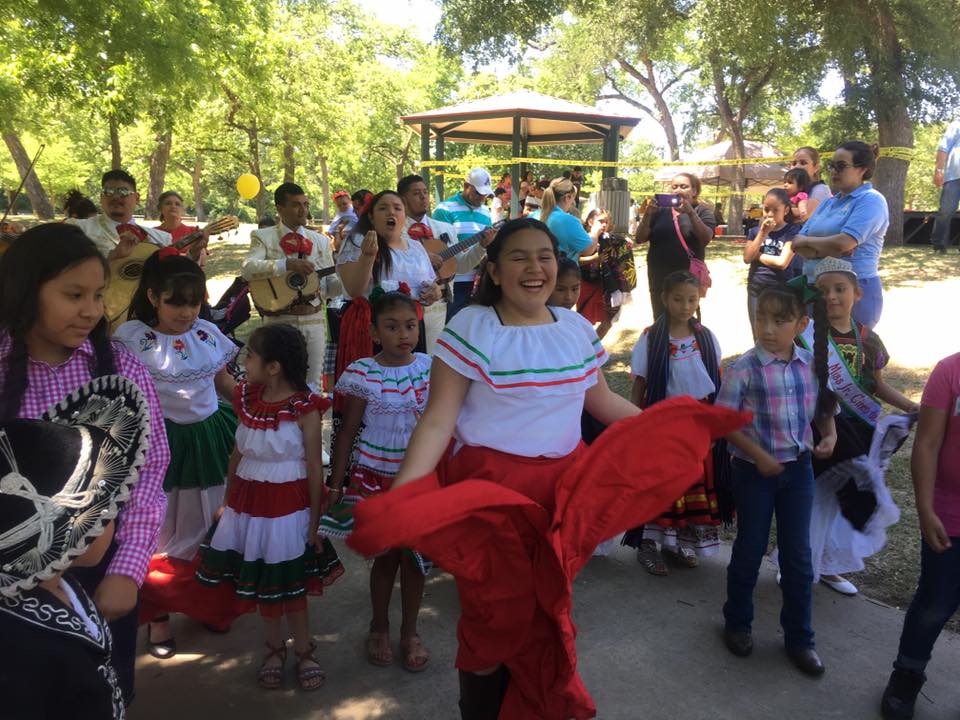 Become a sponsor, an opportunity to grant Scholarships for High School Senior students & benefit DCET Literacy programs DCET is a 501(c)3 non profit corporation since 1998
Las Escuelitas del Metroplex teaching ESL, GED, Spanish and Computer Literacy FREE
WOULD YOU LIKE TO BE A SPONSOR, CLICK HERE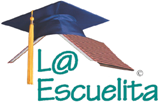 Operating Community Learning Centers in Irving, Dallas and Grand Prairie
504 North O'Connor Rd. Irving, Texas 75061
FAQs
What can I bring into the event?
Bring decorations (ballons, etc), a sign with your product/service name -
How can I contact the organizer with any questions?
You can always send us a text at: 214-587-1983
What's the refund policy?
No refunds if cancellations is not done at least one week before the date of the event.
Are there ID or minimum age requirements to enter the event?
No, EVERYBODY is welcome! Lots of fun for all the Family
What are my transportation/parking options for getting to and from the event?
Plenty parking in front/behind building. Another large area by thefront of building has been designated for Parking but we are not responsible for any damage/theft/collision your car might suffer. Follow the signs, this is a dirt/grass area. Just follow the signs...