"المرأة والتحديات الاقتصادية"

Sunday, February 26, 2012 from 6:00 PM to 8:00 PM (Arabian Standard Time Kuwait Time)
Event Details
يسر شبكة صلة دعوتكن إلى اللقاء الرابع
في جمعية النهضة النسائية الخيرية
"المرأة والتحديات الاقتصادية"
د. ناهد طاهر
المؤسس والرئيس التنفيذي لبنك «Gulf One»
يوم الأحد 26 فبراير 2012
من الساعة 6 وحتى 8 مساءً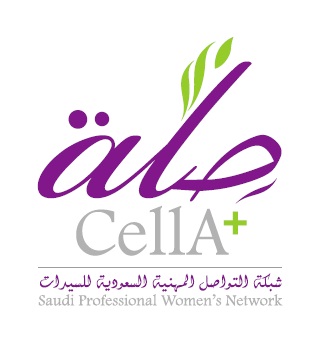 When
Sunday, February 26, 2012 from 6:00 PM to 8:00 PM (Arabian Standard Time Kuwait Time)
Add to my calendar
Organizer
CellA+ Network شبكة صلة
رؤيتنا
تمكين المرأة العاملة في المملكة العربية السعودية للحصول على أفضل الموارد المهنية.
مهمتنا
نعمل في صلة لتفعيل مجتمع السيدات المهنيات حول المملكة العربية السعودية و ذلك في جميع مراحلهن المهنية من خلال تبني أدوار القيادة المهنية، التوجيه، و مشاركة النجاحات في محيط من الإحترافية
أهدافنا
ربط عضوات الشبكة في جميع أنحاء المملكة العربية السعودية عبر بيئة تثري الجوانب المهنية.

تطوير المهارات والقيم المهنية.

خلق فرص التعلم والنمو المهني.

تبادل الموارد المهنية.

إلهام الشابات الواعدات.

خلق الوعي للجانب المهني للمرأة السعودية.