Description
3.0 Leaders Innovation & Investment Convergence Conference 2017
---
---
February 22 - 23, 2017
Manatee Performing Arts Center
503 3rd Ave, Bradenton, FL 34205.
3.0 Leaders has been held in the beautiful Bradenton Area since its inception in the Spring of 2013. Each year guests have the opportunity to engage, experience and enjoy exceptional content and networking in this walkable multi-venue riverfront location rich in color and culture.
Innovation and Investment provides Context and Insight
for Today's Decision and Tomorrow's Future.
About 3.0 Leaders - Innovation & Investment
In our increasingly global and entrepreneurial world and across sectors, we are more connected than ever. Around the world, societies newly empowered by technology are leap frogging those long established, and are becoming areas of investment in contrast to their needing assistance. Cities, regions and even countries are discovering how public/private partnerships accelerate innovation and growth and how the concept of impact investing is changing the landscape of funding innovation and change.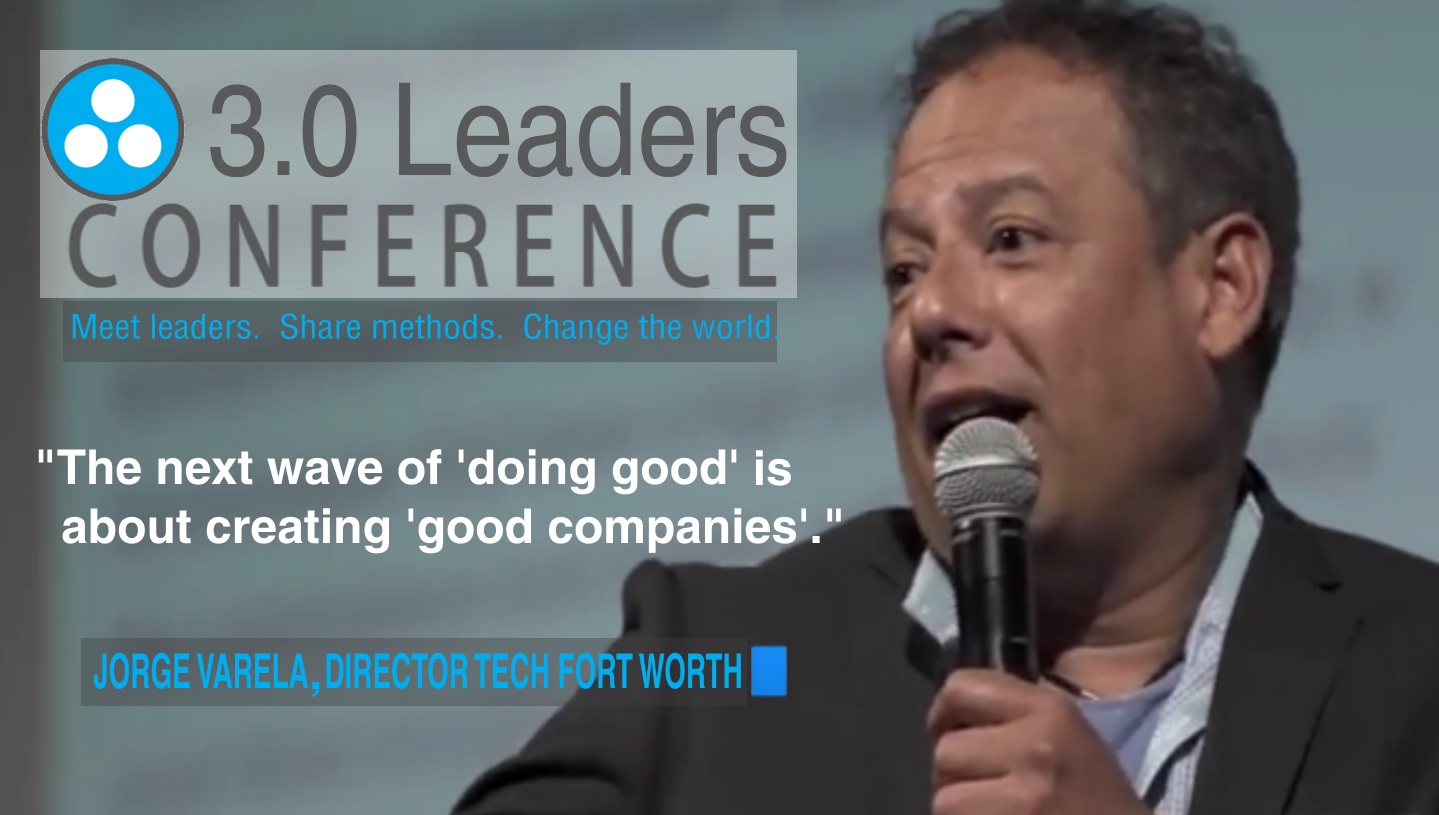 Being smart is crucial and time is at a premium as powerful new ideas include building Smart Cities and defining how Smart Growth is unique to the place. Innovation districts are creating an environment and atmosphere of collaboration that empowers their citizens to live, work and play as they choose. Corporate innovation is happening outside the corporate walls, in new spaces designed for innovation, and often, in partnership with entrepreneurs and startups.

What's up at 3.0 Leaders Innovation and Investment?
Wednesday:
Innovation Revisited
New Media in the Mix
The Future is Here – Education
It's all About the Money – or Is It?
Thursday:
Innovation Knows No Borders
* Food Innovation, Public Sector, New Models and Emerging Markets
Entrepreneurs and Investment in a Global Market
Action sessions (See Below)
Not just another conference, big topics and big conversations produce information rich and action-oriented takeaways.
Connect with 3.0 Leaders and network with people who really get things done. Now more time for networking and connections than ever before. At 3.0 Leaders you won't just hear people speak, you will have the opportunity to meet personally with speakers and panelists with specific time set aside for connections, table talks and more that culminates each day in group insights. You will discover strategies and define solutions to today's problems by collaborating with other thought leaders. We will challenge your perspective - you won't leave this conference the way you arrived!
"Together we are defining the new rules of economic development – where going global is a thing, relationships matter, and collaboration rules. If you want to win – you have to show up and participate."
To achieve maximum impact, directly following the conference, attendees are invited to participate in these implementation sessions generated out of previous 3.0 Leaders events:
1. Laying the foundation for a 2018 International Food Innovators Conference in the Bradenton/Sarasota area
2. Startup Florida Rocks launch open discussion for a multi-city tour and pitch event.
3. Organization of impact investor education initiative for deploying capital more effectively
4. Cultivating global entrepreneur networks - facilitating soft landing and market expansion
Find testimonials and previous conference videos Here.
Conference registration is limited to 250. Reserve your ticket today!