30 Days To A New You. Life Strategies To REVAMP Your Life

Saturday, August 20, 2016 from 12:00 PM to 2:00 PM (EDT)
Event Details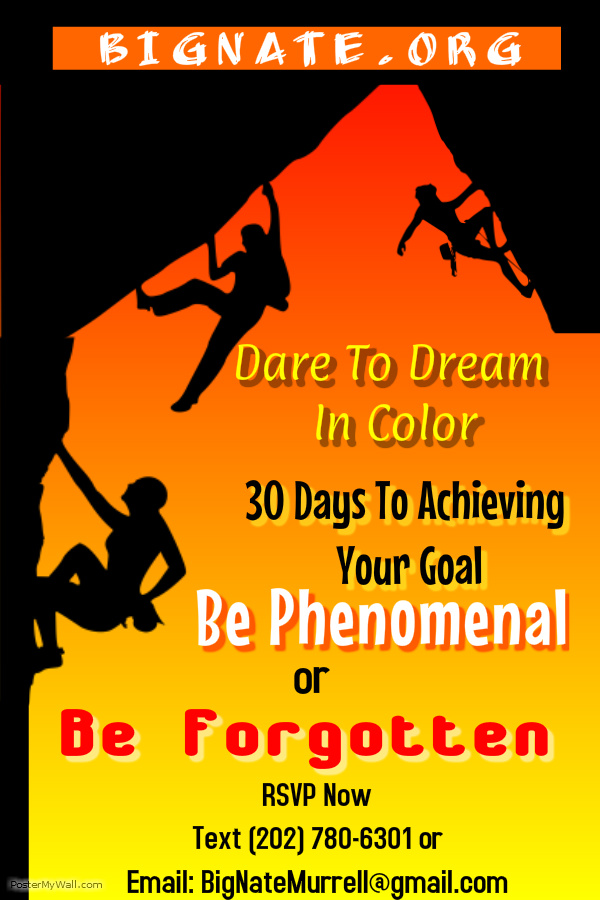 Come learn how to never fall short on a goal again.
You will learn how to:
Visualize your goals
How to reach your vision.
Setting realistic time frames to achive your accomplishment.
Learning how to change your mindset.
How to overcome and subdue the Gremlins in your life.
Overcoming procrastination.
Perform a life assesment and create a life inventory.
 WORKSHEET WILL BE PROVIDED.
LUNCH WILL BE SERVED!!!!

DO NOT MISS THIS EVENT. RSVP TODAY!!!!!
For More Info Call (202) 780-6301