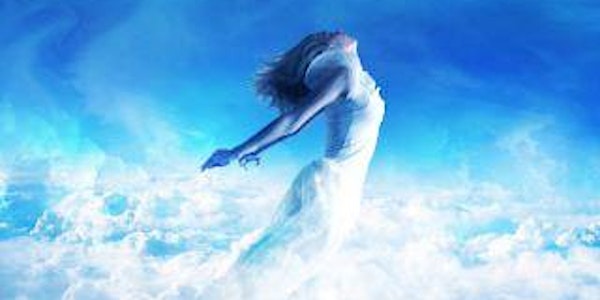 3 Week Out of Body Experience (OBE) & Lucid Dreaming Course!
In this course you'll learn/remember how conscious out of body exploration can greatly accelerate your spiritual & personal progress.
Refund Policy
Contact the organizer to request a refund.
Eventbrite's fee is nonrefundable.
About this event
This is a 3 week intensive course with new OBE exercises, where we will meet Live on Sundays Sept 25, Oct 2 & Oct 9 @ 6:00 pm - 8:30 pm Pacific Time each date thru Zoom.
During the weeks, you will receive continued guidance throughout your OBE & Lucid Dreaming practice via a private forum to connect & communicate with the course participants & facilitators.
Did you know that having conscious Out of Body Experiences/Astral Projections and becoming Lucid/awake in your dreams can not only catapult your psychic/intuitive abilities here, it will also awaken you to your multi-dimensional selves & their existences in other realities?
Learning to be conscious of your multi dimensional self within you will create an awakening that goes far beyond this physical dimension.
In this course you'll learn (remember) how conscious non-physical exploration will greatly accelerate your spiritual & personal progress.
You'll be presented the many facets of the Out of Body Experience (OBE) and lucid dream experience, and how to attain the 'out of body'/astral projection state.
We will be focusing on many OBE/Projection & Lucid Dreaming methods during our class exercises. Exercises/techniques I've learned and use consistently for decades. Sharon will guide you through some new OBE exercises she has recently learned herself that she has great success with.
Here are some things you can achieve thru OBE's:
Conscious, clear connection with deceased loved ones & your Guides & Angels, alleviate fear of death, experience higher/inner dimensions, travel to anywhere on the planet and other planets and galaxies & universes, experience past and future lives, visit people and places within the physical plane and have it verified, greatly enhance your psychic/intuitive abilities, learn how to step off the wheel of karma and more...
"To experience spiritual liberation we must transcend the labyrinth of form." William Buhlman author of Adventures Beyond The Body
Investment is only $94 for the whole 3 week course.
The Zoom link will be sent to paid attendees thru Eventbrite.
This event will be recorded if you can't attend live.
What to bring to the live meeting:
An Open mind
A journal or notebook to record your experiences during the exercises.
Watch these short videos:
https://youtu.be/iw71sVGGBrs
https://youtu.be/64_MvWQ25M8
About your facilitator:
Sharon Sananda Kumara:
Sharon has been a conscious out of body experiencer & lucid dreamer since intentionally inducing OBE's in the year 2000. Sharon has subsequently documented thousands of out of body experiences & lucid dreams to date.
Sharon has a successful practice in the Portland area as a Psychic-Medium, Spiritual Counselor, Hypnotherapist specializing in Past Life Therapy, Channel, Speaker, Metaphysical & Spiritual Teacher & Student, Minister, Paranormal Investigator & the founder of The Kumara Academy of Transformation & Light Journeys Metaphysical Faire. Sharon has been helping people remember their True Self since 2004. Sharon is the co-author of the Orb Sisters Oracle of Orbs Oracle Cards found on Etsy.
https://www.sharonsananda.com https://kumaraacademy.com
FB Sharon Sananda Kumara
FB The Orb Sisters
YouTube Ascension with Sharon Sananda Kumara