Sales Have Ended
Registrations are closed
We're sorry you missed this great event! Please sign up for our newsletter so you don't miss the next one at www.pathwaysstl.com You can also follow Courtney at: http://courtneyaweber.com/
Sales Have Ended
Registrations are closed
We're sorry you missed this great event! Please sign up for our newsletter so you don't miss the next one at www.pathwaysstl.com You can also follow Courtney at: http://courtneyaweber.com/
Level up your tarot knowledge with international author, Courtney Weber as she guides you through the deeper mystery that is the Tarot.
About this event
Are you ready for the DEEP DIVE?
Tired of learning from a book and not a person?
You need Intermediate Tarot with Courtney Weber.
**NOTE: Pre-requisites are having taken previous classes with Courtney or having read Tarot for five years or more.
This class is 3 consecutive Tuesdays for one payment of $150!
TIMES: Class times are 7-9 pm CENTRAL TIME
(Can't make a class or two? Not to worry! Replays will be available- and tech issues have been resolved!)
Join Pathways New Age Books & Gifts, a St Louis based Metaphysical Events and Resource Center as we welcome back Courtney Weber!
It's not often that you can learn tarot directly from someone as knowledgeable as Courtney Weber. Reading tarot cards from the tender age of 15 (and reading for more than 23 years), you can be assured that she knows them inside, outside, upside down-and reversed!
In an opportunity to share her skills with more people, Courtney's class is an incredibly priced $150 for the entire intermediate series.
(We've seen other classes priced as much more!)
Here's what she'll be covering:
Tuesdays: June 15th, 22 & 29. 7-9 p.m. CST
June 15: Outlining the Question
The querent has a question--now, how do we lay out the cards? Using common Tarot spreads plus designing unique ones for ourselves, we will explore how to lay the cards to best address the querent's unique question, and practice different types of readings for different situations.
June 22: Personal Symbols And The Tarot
Each Tarot deck comes with its own unique symbolic system. In our time together, we will identify universal symbols as well as those from our personal journeys to best decode symbolic messages in Tarot readings.
June 30: Tarot and Spiritual Messages
Who is speaking through the reading? A guide? An Ancestor? The querent's Higher Power or inner child? This class will explore when to recognize an "external voice" in your Tarot readings and how to effectively channel that message to your querent.
Bio:
Courtney Weber is a Witch, author, Tarot adviser, and activist. She is the author of "The Morrigan: Celtic Goddess of Magick and Might", "Brigid: History, Mystery, and Magick of the Celtic Goddess", "Tarot for One: The Art of Reading for Yourself", and the forthcoming "Hekate: Goddess of Witches". She is a co-host of That Witch Life podcast. She has been featured in the Huffington Post, Vice, Maxim, Playboy, and the Thom Hartmann Show. Visit her online at www.courtneyaweber.com
And to find out about more events like these, visit Pathways' website at
www.pathwaysstl.com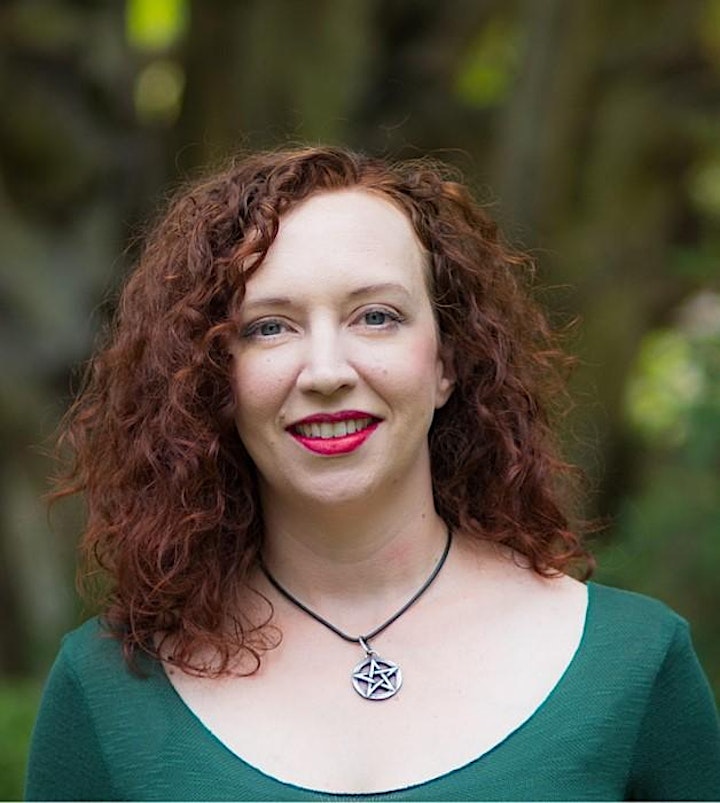 Photo Credit: Nathan Gordon
Date and time
Location
Refund policy
Organizer of 3 week advanced Tarot class with Courtney Weber
Pathways- a brick and mortar store- is a complete Magickal, Metaphysical, New Age, resource center. And, while the "About Us" page will give you the nuts and bolts of what we carry, that is only the tip of the iceberg for who and what we really are
We've been around for over 30 years. We've seen a lot and as a community, we've been through a lot. We're going to be honest with you - sometimes that includes telling you what you don't want to hear. That being said, we're a "come as you are" party - as long as you play nice with everyone else. So...welcome to the family!
Visit us at www.pathwaysstl.com or on our facebook page at https://www.facebook.com/pathwaysstl/