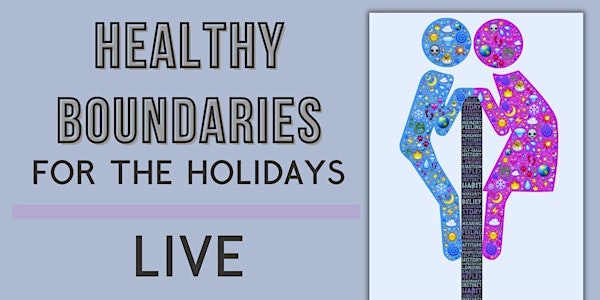 3 Ways to Create Healthy Boundaries This Holiday Season
A free Live YouTube Event on learning how to create healthy boundaries and increase harmony in your relationships.
About this event
Are you good at setting boundaries? It's very common for boundaries to get overstepped within some of our closest relationships.
Patterns and habits of behavior may start small, but get so reinforced over time that we may not even be aware that boundaries are being crossed.
We may get irritable or even angry but since these are the people closest to us, we often keep those frustrations to ourselves.
So much so it may take us being pushed over the edge or a major before we realize:we don't want to be treated that way anymore.
It's tricky, we can't cut out the people in our lives that drive us crazy, especially if they're family!
But it may be important for your own health, sanity and self-respect to become more aware what your limits are and maybe even say them outloud 😳.
This event is an energetic approach of setting boundaries designed for sensitive or empathic folks.
In this LIVE uncover three ways to set healthy boundaries and help you:
- Gain clarity of how you would like to be treated- Honor your wants and needs- Find courage to stand up for yourself- Improve your relationships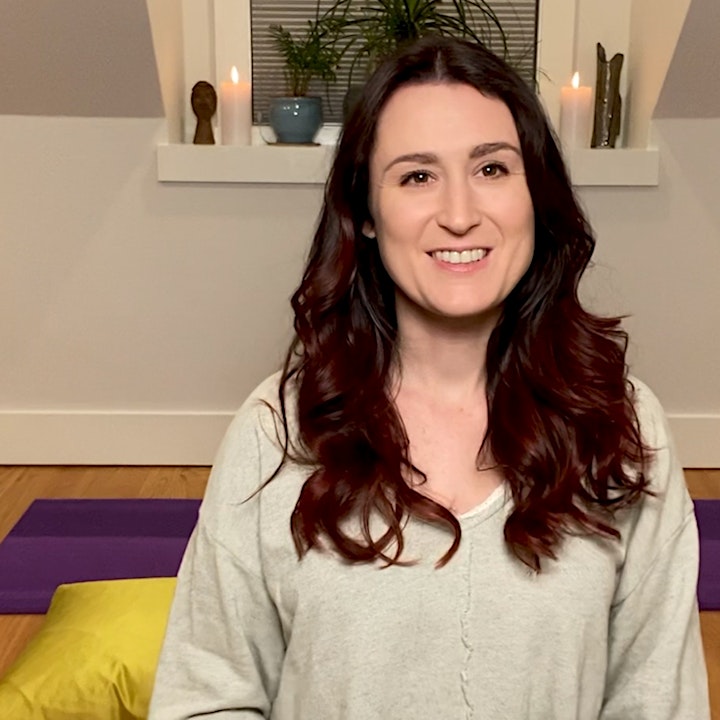 About the Trainer
Courtney V Lindop
Intuitive Life Coach and Energy Healer; Yoga, Kigong & Meditation Instructor;Brain Education Trainer; Certified Crystal Healer
Download her free chakra e-book to receive weekly inspiration emails and videos. You can also learn more about her on her youtube channel or IG @authenticallyanxious
Before becoming an instructor in 2013, Courtney volunteered and worked with animals. Her Scottish heritage gave her an experience of loyalty, respect for nature, and appreciation of life.  She graduated from Glasgow School of Art in 2009, studying art gave her a sense of creativity, expression and patience. She took the opportunity to travel around much of Eastern Europe broadening her mind to different cultures. Despite her accomplishments she struggled from anxiety and depression from a young age and upon returning to the states she started searching for a more holistic way of managing stress. For the past nine years she has been actively helping others using simple mind/body exercises to facilitate feelings of connection and emotional healing techniques to restore inner power and confidence.