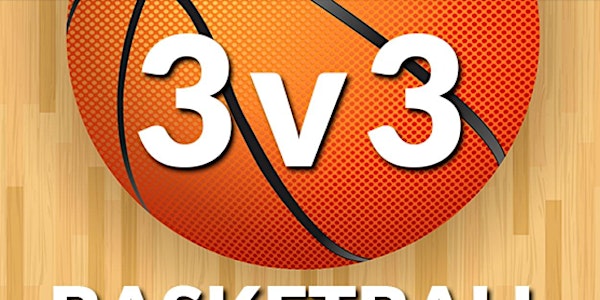 3 VS 3 Basketball Tournament
Registration Begins: August 22, 2022 Date: Saturday, September 18, 2022 Start Time: 9 a.m. Cost: $10 per team Location: Baldwin High School
When and where
Location
Baldwin High School 4653 Clairton Boulevard Pittsburgh, PA 15236
Refund Policy
Contact the organizer to request a refund.
Eventbrite's fee is nonrefundable.
About this event
September 18, 2022 – 3 VS 3 Basketball Tournament
Get your team together and come play some basketball during Whitehall Borough 3-VS-3 Tournament! This tournament will be either round robin with a single elimination bracket or a double elimination bracket depending on how many teams register. Registration is by team, so only one person from your team will need to register. Prizes will be given to the 1st, 2nd, or 3rd place teams!
Registration Begins: August 22, 2022
Date: Saturday, September 18, 2022
Start Time: 9 a.m.
Cost: $10 per team
Location: Baldwin High School
• Format: Round robin with single elimination bracket or double elimination bracket depending on the amount of registered teams.
• Prizes will be given to first, second, and third place.
• Teams can be made with all male, all female, or coed
• Ages: 10 and up. Age Brackets 10-15,16-21, 22 and up
• Players: Up to 4 players per team.
• Each team should be registered a week in advance.
• No same-day registration.
• Games will be played to 12 straight out (no winning by 2 points).
• Baskets made outside the arc (regular 3-point line) will be counted as 2 points, all other baskets made will be counted as 1 point.
• Score will be teams' responsibility, there will be a coordinator monitoring games.
• Please be sportsmanlike & honest.
• You must report scores after game to coordinator.
• Ball must be checked & returned behind the 2 point arc (3-point line), followed by an entry pass, after each change of possession.
• Blatant fouls are cause for disqualification.
• 5 team fouls allowed. 6 foul results in a free throw & possession of the ball to the team that shot the free throw if it is missed. If made, ball goes to the non-free throw team.
• Unacceptable language will result in loss of ball.
• No fighting will be tolerated, good sportsmanship is mandatory.