Description
We are excited to invite you to the Sales Enablement Society (SES) Sydney Chapter Meeting on 3 September.
Do you know how Australian/ANZ sales teams fare in terms of sales practices compared to global organizations? CSO Insights is the global research division of Miller Heiman Group (MHG) and they recently published the key findings from a 2-year global study to identify the top 12 World- Class Sales Practices that high performing organizations were consistently delivering on to outperform their peers. 9% of over 1,000 organizations studied were classified as world-class.
Our guest speaker Gabriel Tsavaris, Commercial Director of MHG, will share these 12 sales practices and how Australia/ANZ sales organizations are measuring up against them. We will also be sharing a benchmarking tool as pre-work for participants so you can assess your own company, sales division or business unit. Bring the assessment results to the session where Gabriel will explain how to read and act on your individual report, as well as discuss trends and patterns.
This content-rich session with actionable insights is not to be missed by professionals focused on sales enablement, sales excellence, sales performance, sales transformation, sales training, sales optimization and/or business operations within their organisations. Non-members are welcome to attend as well.

Program
6.00 to 6.45 pm Networking Drinks and Canapes
6.45 to 7.00 pm Welcome and Society Update
Speaker: Iris Chan, Australia-Sydney Chapter President
7.00 to 8.40 pm Benchmarking Australia in World-Class Sales Practices: Where Does Your Team Stand?
Speaker: Gabriel Tsavaris, Commercial Director APAC, Miller Heiman Group

8.40 pm Event Closes
About Our Guest Speaker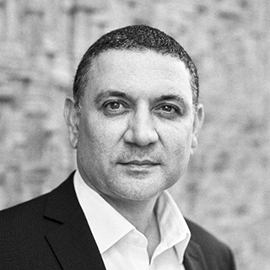 Gabriel Tsavaris | Commercial Director APAC, Miller Heiman Group
Gabriel has been selling in the B2B market for over 20 years where he has worked for organizations such as AMEX, Optus and Bank of America. In his previous role Gabriel was the regional director for CEB and Challenger where he was instrumental in setting up the professional services business for this region over the last 5 years. Gabriel recently joined the Miller Heiman Group (MHG) where he has the responsibility of being the commercial head for the professional services team in APAC. He regularly speaks at B2B Sales & Marketing forums and is also a guest lecturer at the Sydney Business School where he provides industry trends and insights to the Executive MBA class.


Food & Beverage
Please register in advance for catering purposes, and advise any dietary requirements on the online form.
Bring a Sales Enablement practitioner or sales leader in your network along to the event!

About The Sales Enablement Society
We are a global, voluntary, non-profit organisation aiming to bring together practitioners and leaders in the field of Sales Enablement and its eco-system. The local chapter in Australia comes together to:
Openly collaborate, share and exchange best practices, ideas and experiences in the Sales Enablement discipline.
Help fellow practitioners improve and unleash the business value of Sales Enablement at their respective organisations.
For more information and to sign-up as a member for free, visit http://sesociety.org.