Description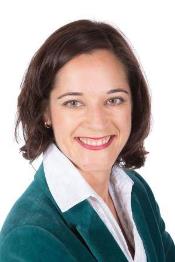 Welcome! It's Marien here. I've been in the leadership development world for over a decade – coaching and training leaders at several of the top business schools in London, Oxford, Cambridge, Chicago and Dubai, as well as working with corporations across all sectors, big or small, private or public .
What I've learnt as a result of introducing the 3 Principles to many leaders and some organisations, is that we need to respond to the expectation of a traditional leadership programme whilst being true to what we know about how the Principles work. Hence the motivation to explore together how a more traditional leadership programme could be delivered from a 3 Principles perspective.
This Leadership Mastermind group is for 3 Principles facilitators who enjoy collaborating and want to lead the way in sharing this understanding with leaders, organisations, and with the rest of the world.
Purpose
Our purpose is to co-create a leadership programme based on the 3 Principles and that we:
1- Apply to ourselves as we "lead the way" in sharing this understanding – from a 3 Principles perspective we can only teach what we have realised for ourselves.
2- Take to leaders in organisations or communities of any type or size: whether it is in education, health or business. Leadership is leadership.
In this way, we will not only benefit from the programme for ourselves, but we will also be forming a faculty of 3 Principles leadership facilitators that can take on a corporate project and deliver it successfully from a 3 Principles perspective. While there is no guarantee that we will end up working together, there is also no limit to what potential awaits us.
Structure
The Mastermind is intended to be on-going, so we can keep refining the leadership programme and taking it out to the world – as we support each other and deepen our understanding together. The first module will happen in 2016 and include:
3 – Day immersion retreat in Alicante, Spain 23-25 November
4 x Bonus Webinars for the early birds – June to November
NOTE: the actual Mastermind happens in November, but as soon as you join you can start benefiting from the bonus webinars.

Content
In stages, we will be covering the content of a typical a leadership programme, and reflect on it from a 3 Principles perspective – having insights into what leadership looks like from the inside-out . This will include topics such as:
The leader– self-awareness, presence, resilience, effective communication
Their team– high performance teams, coaching as a leader, facilitating meetings
Their organisation– engaging and inspiring others, dealing with change and transition
What does it cost?
£480 Early-Birds – offer applies until Monday 20 June 2016
£580 – Normal ticket
To find out more, or to join us, visit:
http://www.coach-you.co.uk/3-principles-leadership-mastermind/