| | |
| --- | --- |
| 3 Pillars to Financial Freedom FREE Informational Session | |
Event Details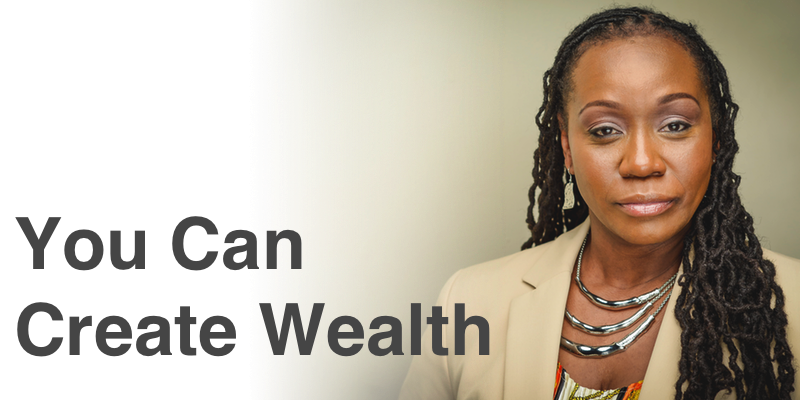 Going International – You're Standing in Front Wave
3 Pillars of Freedom… The Power Team…The Complete System 
Many people don't realize that a strategy for building wealth actually requires you to build up your life mentally, emotionally, spiritually, and financially. 
Those that are financially successful tend to consider the potential impact of all decisions, including those that have nothing to do with money. 
Join Dr. Teresa R. Martin, Esq. on this free informational to share what she's learned about profit-making, tax-saving real estate strategies that are available to the average investor.  
Also, learn how you can join Generational Wealth Zone and use the 3 Pillars to Financial Freedom Complete System real estate investment system to create wealth and a recurring monthly income for your retirement. 
You need to be well-prepared and trained in order to get out of the rat race.  Here are 3 pillars you need in order to achieve your financial freedom: 
Facilitated Real Estate: With real estate you can spend time and effort to purchase a rental property one time, and then you will continue getting paid rent on that property. So you're leveraging the asset and your renters to develop a residual income.
Business Ownership: When you build a business, you own a system and you hire other people to work the system. The business will continue generating an income for you whether or not you physically do the work. So you're leveraging other people's time, energy, knowledge, and skills to generate a residual income.
Personal Development and Leadership: To grow as an individual requires time and effort. If you aren't consistently working to make yourself emotionally stronger or smarter, then you're likely to become stagnant – personally, professionally, and spiritually. When you're on a path to personal growth, you'll be surprised at all the doors that will open for you.

 
Investors with Generational Wealth Zone and Strongbrook know that their fortunes are not dependent on the knowledge or decisions of a single "guru". Instead, they are served by a large Power Team of experts, with a diversity of experience and perspectives that ensures a balanced approach to risk-averse investing. 
Could You Be Our Next Success Story? 
Don't let financial paralysis hold you back in 2015 – sign up now to discover how to start the year off right with potential profit–producing real estate strategies and ignite your self-development plan today!
When & Where

Law Offices of Dr. Teresa R. Martin, Esq.
1375 Broadway, 3rd Floor
New York, NY 10018


Organizer
THE BRAND
Dr. Teresa R. Martin is the Founder, President & CEO of Generational Wealth Zone LLC, a premier full-service wealth creation company featuring a portfolio of category-leading brands that include Real Estate Investors Association NYC (REIA NYC), REIAWealthAcademy.com, Enjoy Your Legacy / Legacy Coaching, a leading business, business finance and real estate coaching brand.

BEHIND THE BRAND
Teresa is one of the most-sought after business finance and real estate strategist in the industry and a competent consultant, attorney, real estate investor, entrepreneur, educator, facilitator and a steward of hope as well as financial peace who deeply understands and emphasizes the importance of financial education both in business and in life. Dr. Teresa is dedicated to showing individuals and entrepreneurs how to become financially empowered by turning the work they love into a profitable and sustainable business. She reveals the secret to finding hidden money in client's bank accounts through a simple mindset and business-model shift which quickly attracts new money.​

THE MOVEMENT
Aside from being a successful attorney and founder of Enjoy Your Legacy, Teresa is also a well-seasoned real estate investor who took the industry in awe with her focus on creative acquisition strategies that she has developed alone, has implemented and taught to others as the Founder/ Counsel of Real Estate Investors Association NYC. She was looked up by many people as well for being an inspiring Director as well as past President of the nation's largest non-profit organization that is very much dedicated to investment education, New York Chapter of Better Investing.

Teresa also sits on the Board of Directors for National Real Estate Investors Association and represents the interests of about 40,000 members across the United States. Her extensive legal experience which is coupled with her great passion for financial ministry and consumer education made her join as well as complete her Group Leader training with the Fellowship of Companies for Christ International (FCCI) in 2005. Teresa continues to equip, encourage and help the others to understand sound financial biblical principles through Generational Wealth Zone LLC. It is a conduit for a person to achieve financial freedom through a tutelage in the areas of business ownership, financial education and real estate investing. Her core interest is the financial literacy of young adults, women and other possible emerging markets that represent the financially disenfranchised segments in the population.