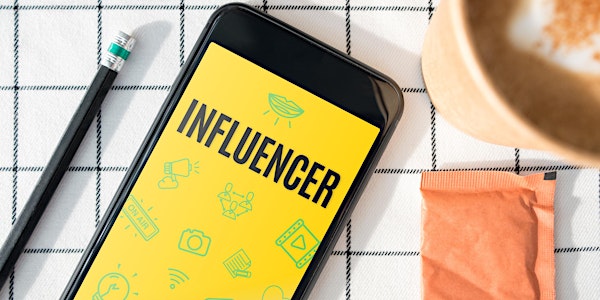 3 perspektivy influencer marketingu / 3 Perspectives on Influencer Marketing
When and where
Location
DOX, Centrum současného umění / Centre for Contemporary Art Poupětova 793/1 170 00 Prague 7 Czechia
Description
Odhalte s námi taje influencer marketingu. Jeden večer, 3 speakeři, 3 úhly pohledu na influencer marketing, 3 živé streamy a vaše otázky.
Influencer marketing z perspektivy:
1. YouTube expertky, 2. Online analytika a 3. Mediální analytičky
V rámci jednoho večera kriticky prozkoumáme mediální, reklamní i analytickou perspektivu jedné ze současných velmi diskutovaných strategií marketingu.
Těšit se můžete na talk následujících hostů:
→ Andrea Hurychová , YouTube expertka, zakladatelka digitální agentury WeDigital zaměřené na online video a influencer marketing, se podělí o tipy, jak spolupracovat s influencery
→ Jan Felt, CEO a hlavní analytik a konzultant, CyberFootprint, prozradí jaké kanály použít k maximální výtěžnosti vložených finančních prostředků
→ Alena Zachová, vedoucí týmu sociálních médií, NEWTON Media, ukáže, jak vyhodnocovat dopad kampaně v sociálních médiích
Celá akce se koná v češtině bez překladu do cizích jazyků.
---
Three experts from the media, advertisement and analytical field will share their opinions and experience with influencer marketing. Andrea Hurychová will give tips on how to effectively cooperate with influencers. Jan Felt will give advice on which channels to use to maximise the outcome and profit from invested finances. And Alena Zachová will show how marketers can deal with evaluation of the influence that their campaigns have on social media.
Speakers:
Andrea Hurychová, YouTube guru, founder of digital agency WeDigital focused on online video and influencer marketing
Jan Felt, CEO, Head Analyst and Consultant in CyberFootprint, CyberFootprint
Alena Zachová, Chief Social Media Analyst, NEWTON Media
This event is in Czech language without any translation into foreign languages.