3-Part Summer Series

Thursday, June 26, 2014 from 11:00 AM to 12:30 PM (CDT)
Event Details
3-Part Summer Series
Surviving the summer heat is a piece of cake compared to the industry obstacles we face on a daily basis. Dive into a 3-part educational webinar series this summer, and learn about timely topics that can help you become a more efficient home health professional. We're heating things up for June and launching the first webinar of the series, featuring Charles Canaan, who will discuss how to master the face-to-face documentation. Sparks fly in July with Dee Kornetti and Cindy Krafft, our second series presenters, who will discuss how to flex your clinical decision-making skills. Finally, we'll cool things down in August with Arylnn Hansell, who will help you learn how to best position the OASIS for the most accurate scores.
Win an iPad Just for Attending!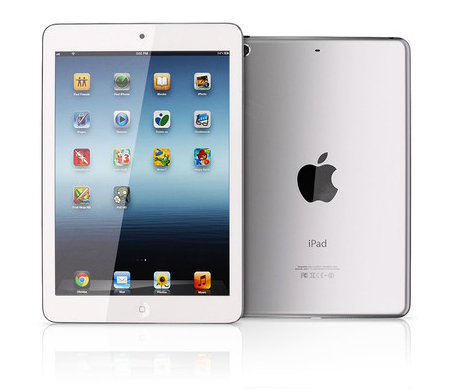 Register for the full 3-part series and be automatically entered to win a new Apple iPad Mini! The lucky winner will be drawn at the conclusion of the final webinar in the series on Aug. 27. Winner must attend each session live, as well as complete all three post-course evaluations. For questions regarding this giveaway, please call (888) 897-9136.
A course completion certificate will be awarded from each individual webinar within 7 business days of the webinar presentation date. In order to receive a certificate from a webinar, it must be attended live.
Here's the breakdown for our 3-part summer series:


PART 1
June Webinar: Mastering the Face-to-Face Encounter Documentation

The face-to-face encounter documentation has been a challenge for the home health industry due to denials from various Medicare contractors. This webinar, spearheaded by Charles Canaan, Palmetto GBA's provider education consultant, will explore ways to effectively document this challenging encounter. Charles will navigate through numerous important topics, including documentation of homebound status, skilled need and clinical findings. At the end of the presentation, the attendee will:
1. Understand the Going Beyond Diagnosis Concept and how it can improve face to Face documentation.
2. Understand common errors that occur with face to face documentation and learn ways to avoid them.
3. Be able to utilize the Palmetto GBA face to face audit tool.

WHO: Charles Canaan, RN, MPH
Senior Provider Education Consultant, Palmetto GBA
WHEN: Thu, Jun 26, 2014 11:00 AM - 12:30 PM CDT
WHERE: Online. Earn 1.5 Nursing Contact Hours
TUITION: $49 per webinar OR $119 for 3-part series

PART 2
July Webinar: Flexing Your Clinical Decision Making Skills: Maintenance and Reassessments Revisited

At first glance, it may seem that maintenance therapy and the functional reassessments are two very different topics with separate issues. Digging deeper, the challenges facing effective implementation of both of them is rooted in a common area- solid clinical decision making. It feels like there are always more, new and different rules to follow in home health. It is easy for clinicians to feel overwhelmed and suffer from "regulatory paralysis." This can result in indecision due to fear of being "wrong" or failure to use well-honed clinical skills that get buried deep beneath excessive non-therapy expectations. This session intends to put both issues in their proper perspective and focus clinicians on how the skills they possess drive what needs to be done and documented to ensure compliance.



WHO: Cindy Krafft, PT, MS
President, Kornetti & Krafft Health Care Solutions
AND

Dee Kornetti, COO
Co-owner/Administrator, Integrity Home Health Care, Inc. and Chief Operations Officer, Kornetti & Krafft Health Care Solutions
WHEN: Thu, Jul 31, 2014 11:00 AM - 12:30 PM CDT
WHERE: Online. Earn 1.5 Nursing Contact Hours
TUITION: $49 per webinar OR $119 for 3-part series

PART 3
August Webinar: Garbage In = Garbage Out

Are your Home Health Compare Outcomes scores not reflective of the quality care you give your patients? In this webinar, spearheaded by Therapy and More LLC. President, Arlynn Hansell, you will learn how therapy documentation and collaboration between therapists and nurses can be utilized to best position the OASIS for the most accurate scores. Without careful attention to both evaluations and OASIS, Outcomes will continue to suffer, because, as the saying goes, "garbage in equals garbage out"! 


WHO: Arlynn Hansell, PT, HCS-D, COS-C, HCS-O
WHEN: Wed, Aug 27, 2014 11:00 AM - 12:30 PM CDT
WHERE: Online. Earn 1.5 Nursing Contact Hours
TUITION: $49 per webinar OR $119 for 3-part series
CONTINUING EDUCATION
1.5 Nursing Contact Hours Per Webinar - 4.5 Nursing Contact Hours For Series
PPS Plus Software #000300 is an approved provider of continuing nursing education by the Mississippi Nurses Foundation, Inc. an accredited approver by the American Nurses Credentialing Center's Commission on Accreditation.
Organizer
PPS Plus
Completing the OASIS is hard enough.
We make reviewing it easy!
Ask us how we can help your agency with:
- OASIS Analysis Software
- Coding & OASIS Review Services
- Education & Consulting Services
- Benchmarking Software

Contact Us:
888-897-9136
info@ppsplus.com
www.ppsplus.com