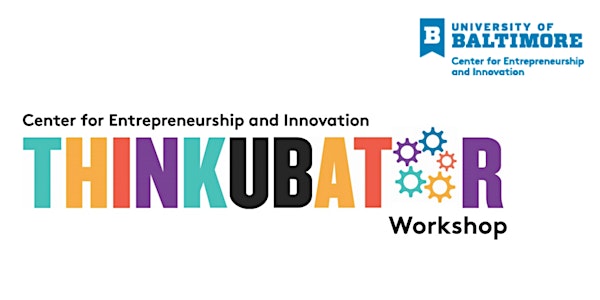 3 Lessons Learned at 19,400' That Every Entrepreneur Should Know
Join The University of Baltimore's Center for Entrepreneurship and Innovation for a ThinkUBator Workshop lead by Andrew Buerger
When and where
Location
Merrick School of Business room BC-104 11 West Mount Royal Avenue Baltimore, MD 21201
About this event
Hybrid Workshop🏢💻
Event Description
When Andrew Buerger's sister was diagnosed with terminal breast cancer, her courage and strength spurred Andy to turn pain into a passion. Andy founded Jodi's Climb for Hope, which raised more than $850,000 for research by leading mountain-climbing expeditions-an apt metaphor for the struggles women affected by breast cancer endure.
In 2008 tragedy struck again when Andy's wife Jen was diagnosed with multiple sclerosis. Jodi's Climb for Hope expanded the scope of its mission into multiple sclerosis research as well.
On an expedition in Iceland, Andy discovered something that he developed into B'More Organic, a protein drink that Inc. magazine ranked as the fifth fastest-growing natural brand.
With engaging mountaineering, business, and personal stories, Andy portrays the guiding principles that have helped him navigate the peaks and valleys of his life.
About the Presenter
Andrew is an award-winning entrepreneur of for-profit and non-profit organizations. One venture, B'more Organic, was the #5 on Inc's Fastest Growing natural/organic brands in 2017. He is the Founder of Jodi's Climb for Hope which has raised $850,000 for MS and breast cancer research by getting over 250 climbers safely to the summits on four continents. He is currently the Director of Rare Earth Adventures, an expedition guiding company based in Portland, OR. And, the Director of Mission for RIND Snacks. His book, "Carrying a Flag From Pain to Passion" was a #1 Hot New Release on Amazon's list of Mountain Climbing books.
The Center for Entrepreneurship and Innovation
About the Workshops
The CEI sponsors programming throughout the year focused on entrepreneurial learning and growth. Our weekly thinkUBator Workshop series has one goal: to provide CEI member companies with the knowledge and resources they need — access to seed capital, finding potential partners, hiring employees, marketing do's and don'ts, etc. — to transform their big ideas into a big deal, as quickly as possible.
About the Center
The University of Baltimore Center for Entrepreneurship & Innovation directs support and assistance to UB students and alumni interested in building or growing an enterprise. We do this through support, culture, events, education and research, and connecting with the business community. Meet with one of our counselors to discuss launching or growing your business. Visit us at www.ubalt.edu/cei for more information.
Zoom Link
https://ubalt.zoom.us/j/92853166837
Meeting ID: 928 5316 6837
Passcode: 521303
In-Person Option
Merrick School of Business room BC 104