Move from chaos to calm with stories of resilience and simple, effective practices that ease anxiety
About this event
We used believe it was impossible to calm anxiety without medication.
Thank goodness those days are over! While medication might help some, we are learning that dramatic healing can occur--sometimes quite quickly--with simple practices.
Which is awesome, because now more than ever, many of us feel lost at sea. If you've been struggling with worry, stress, anxiety or panic, I invite you to join this live, small-group class!
The event includes:
Key neuroscience discoveries in easy to understand language
Learning to "read" your nervous system
Simple but powerful practices for shifting from panic to peace
The practices I teach cost nothing, can be done anywhere, and can be shared with others.
So we can survive and thrive—even in chaos.
"I am incredibly grateful for this session!"
Erika, workshop participant with social anxiety
"Keely showed me a life-changing technique proving I was able to change my behavior in a matter of minutes. I tested it out 2 days after the training and was easily able to move from anxiety to calm…I highly recommend her work."
Nicky Silver, Chiropractor
"Keely shares from a soul place—it's like the sun."
Yahara, resilience coach
"Keely Meagan is the real deal always, and most definitely when it comes to healing trauma."
Sally Raymond, Licensed Marriage and Family Therapist, author and speaker on suicide prevention.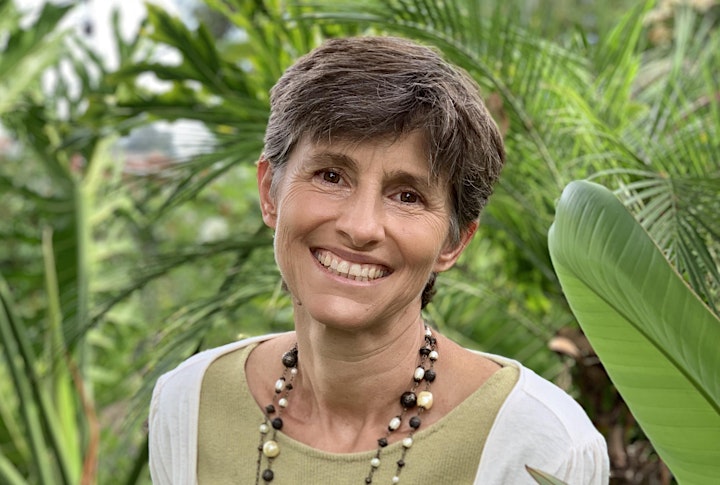 Organizer of 3 Keys to Healing Anxiety Online Event
While biking one day, I came upon a young Black man being detained by the police. When I stopped to be a witness, the officers realized they had found nothing amiss and released him . Clearly afraid for his life, "Michael" was stuttering and shaking like a leaf. After 3 minutes with me he was no longer trembling, and after 8 minutes he was able to thank me, continue packing up his truck, and tell me about his move to California.
I knew how to help Michael because I'd had to learn how to heal my own panic. A survivor of relentless sexual abuse as a child, I was an anxious, scattered and often panicked adult.
Eleven years ago, I was introduced to simple ways to stop my panic attacks. Floored by the effectiveness and simplicity of the intervention, I began an intensive study of anxiety, trauma and the ways to heal it.
Today, I help highly sensitive people struggling with chronic anxiety to go from panic to powerful peace, and peaceful power. And I'm on a mission to get these practices embedded in our cultures, so we can all relieve anxiety and face our challenges with courage, strength and grace.