About this Event
"How You Can Pay For Your Family Bills And Additional Family Expenses With Limited Capital Using 30 Mins A Day"
🔥EXCLUSIVE 3Hrs Masterclass With Borwen🔥
Here's what you will received:
✅The UI Way Of Investing, Combining 3 Proven Formula: Fundamental, Technical Analysis and Options
✅3-Step Blueprint, The exact method we used to generate 33% returns in 30days
✅Learn The UI Strategy and profit from the stock market regardless of uptrends, downtrends or side trends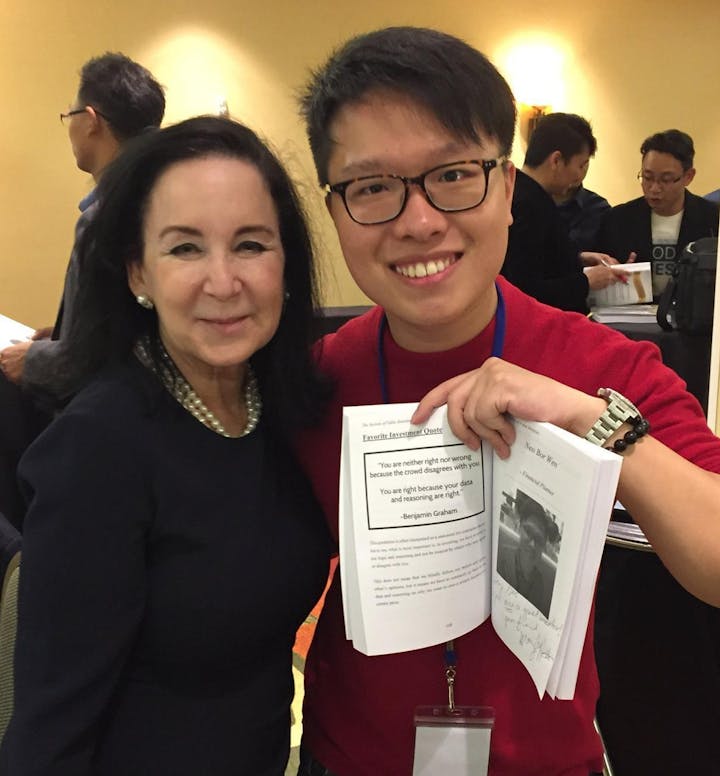 Speaker For The Masterclass:
Bor Wen
Personally Coached By Mary Buffett
Hey there, it's Borwen. I used to be a finance newbie like you. I decided to change that and study banking and finance. Even after getting my education in finance, I lost nearly $20,000 in 2015. It was an expensive experience. That's when I realised that you don't need to be a genius or financial guru to invest.
I spent 4 years perfecting Ultimate Investing into a step-by-step blueprint. I want to share it with you...
Whether you're a veteran investor or someone who has some experience on the stock market, or if you're someone who doesn't even know how to get started…
These Ultimate Investing Strategies will give you insights into what's working NOW to get you to where you want to be financially.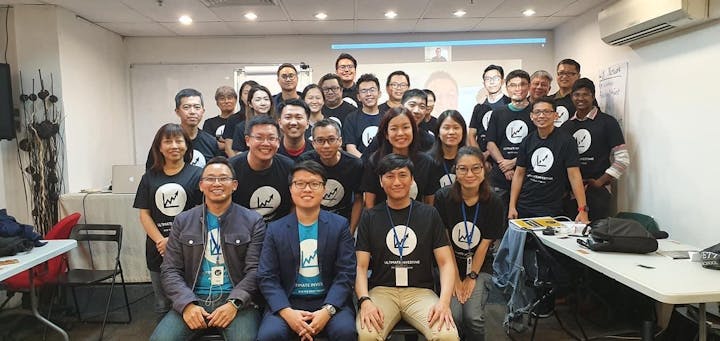 📢 What People Are Saying About Ultimate Investing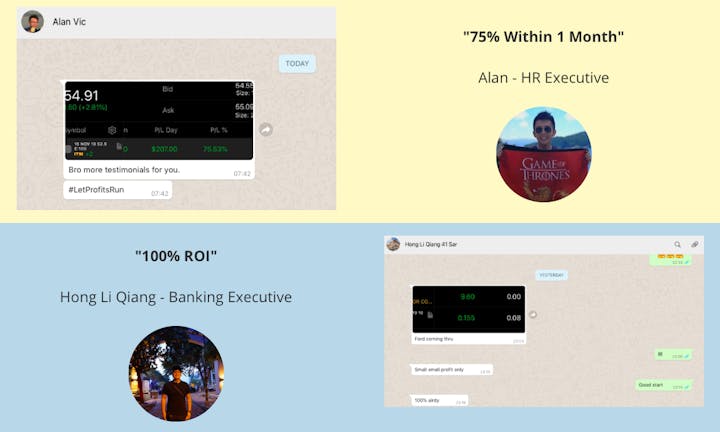 Who Is Suitable To Come For The Masterclass?
1️⃣ Complete Beginner To Investing
2️⃣ Working Singaporeans
3️⃣ Investors
4️⃣ Retirees
Here's What You Will Learn In The Masterclass:
✅ Why People Lose Money In Investing
✅ How To Reduce Your Risk And Increase Your Returns
✅How I Achieved 33% Returns In A Month Safely
✅The Game Plan That Allows Me To Just Spend 30Mins A Day To Invest
👏🏻 More Track Records From Our Students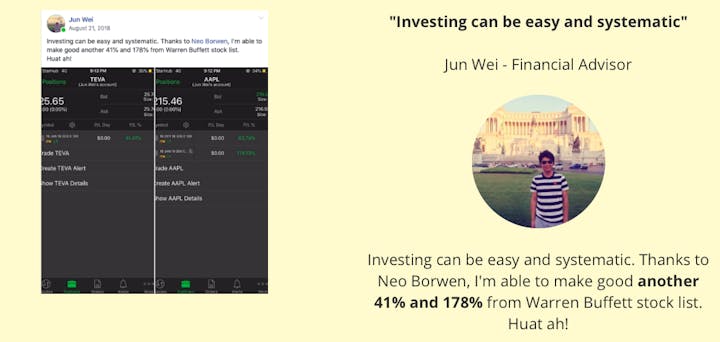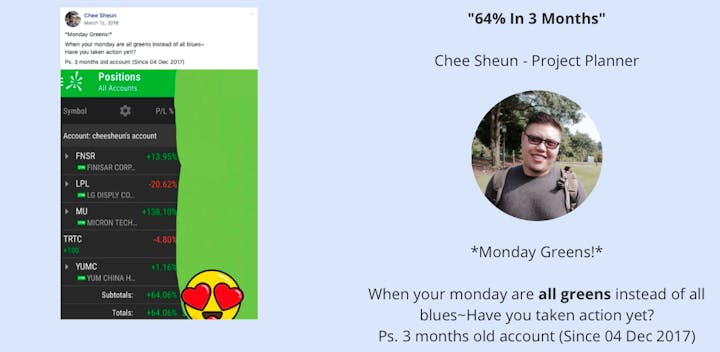 More About The Speaker:
Bor Wen is an Investor and Co Author of "The Secrets of Value Investors". He is the Co-Founder of Ultimate Investing. He Co-owns 4 F&B restaurants as well as properties overseas.
He is personally coached and endorsed by Mary Buffett. His investment experience has brought him to platforms like APEX 2016, Inland Revenue Authority Singapore (IRAS), CIMB Securities, Hwa Chong Junior College, Nanyang Junior College and also invited as a judge to Nanyang Technology University Investment Club.
He is a frequent speaker at Securities Investor Association Singapore (SIAS).
In 2017, he was featured on 93.8 Live to share on market outlook.
He conducts investment classes in Singapore, Malaysia, Vietnam, Philippines, Hong Kong and London.
JOIN US IN OUR 3 HR MASTERCLASS
Time: 7pm - 10pm
Venue:One Good Trade
* We Only Have 30 Seats Available