3 E-Commerce Web Features You Can't Grow Without
Description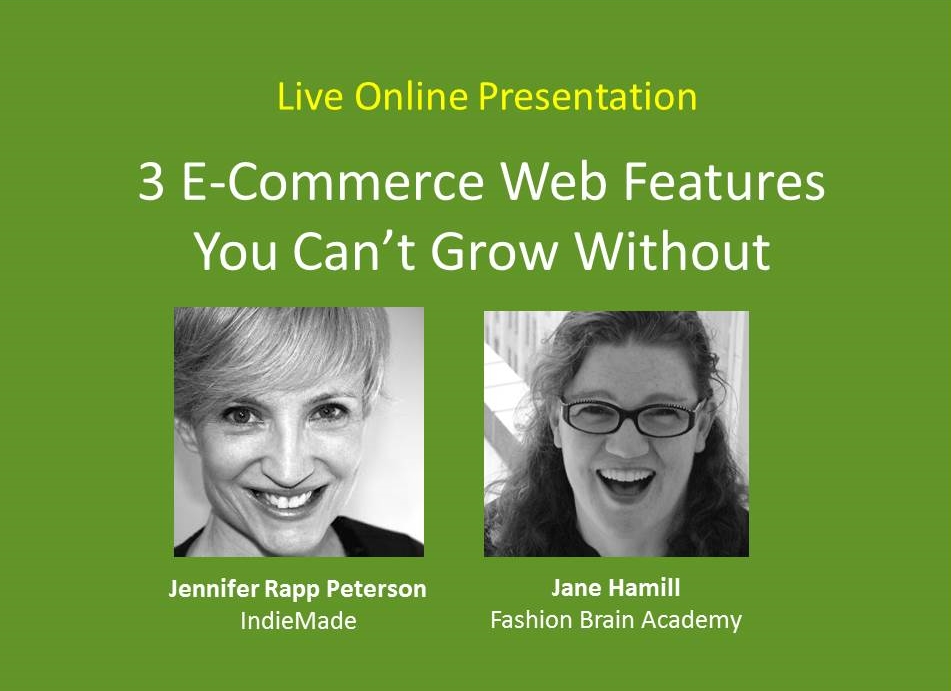 Selling Online Doesn't Have to Be That Hard
Whether you're a designer who wants to sell online, or you already have an e-commerce website which isn't cutting it, this webinar's for you.
During the session, Jennifer Peterson of IndieMade will reveal:
- How to design an e-commerce website
for maximum sales
-
The simplest way to sell online
- Easy strategies to generate even more revenue for your business
- The single biggest mistake most entrepreneurs make online and why it kills your sales
Live Online Presentation (FREE)
3 E-Commerce Web Features You Can't Grow Without
Thursday, September 4th, 2014,
2:30 pm EST (11:30 am PST, 1:30 pm CST)
Your Hosts: Jennifer Rapp Peterson of
IndieMade
and Jane Hamill of Fashion Brain Academy
"See" you there!
Jennifer and Jane
P.S. Jennifer is also giving away a freebie download to everyone who registers for this Webinar so don't miss it!