Description
Brief
"A 3D Coach sees their athletes in three dimensions- body, mind and heart. It's about a journey that we are all on whether we realize it or not. It's about the art of coaching. It's about discovering what your true purpose is as a coach and rediscovering the joy you may have lost along the way."
Dr. Jeff Duke, University of Central Florida
DISCOVER THE 3DIMENSIONAL IMPACT
What legacy will you leave as a coach?
Do you have unmotivated athletes?
Do you have a strategy to help athletes gain or regain confidence?
How do you harness the power of passion and emotion to enhance athletic ability? How do you make a team "we" in a culture that says its all about "me"?
This workshop will introduce participants to the 3Dimensional Coaching Framework and will help them to develop a strategy to coach in all three dimensions as well as define their transformational purpose as a coach.
Speakers: Mark Hull and David Guehring,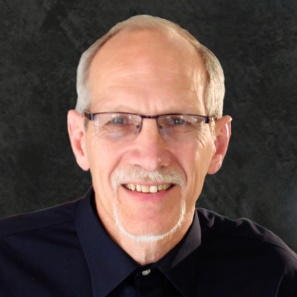 Mark Hull has spent over 30 years working with coaches, seeing first-hand the pressurized world of sports and the highs and lows of coaching. A former art teacher, high school and college wrestling coach, and a parent of three children who've come through the club, high school and college programs, he's seen the potential and pitfalls in it all. For six years he served as the "character coach" for the University of Wisconsin-Eau Claire football team, expanding that role to work with the UWEC softball, soccer, basketball & gymnastics teams. Mark has also been a presenter for USA Wrestling's Coaches School at the Olympic Training Centers in Colorado Springs and Lake Placid; at the National Wrestling Coaches Association Convention, along with numerous school and club coaching staffs across the country. 3Dimensional Coaching is not just growing around the country but around the world. Mark serves as the International Liaison for the 3D Institute. He has done 3D Workshops on four continents with coaches and sport leaders from more than 25 countries.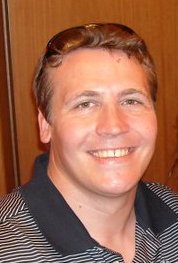 David Guehring, a former performance athlete and coach, is a sports development consultant and a mentor & coach to coaches and athletes. He holds over 15 years of experience in dynamic and cross-cultural settings including leading positions in sports and advisory organizations. David has worked in multiple countries including Germany, the UK, Italy, the US and Malta. He is an effective communicator and highly skilled in public speaking, group work and one-on-one sessions. David is a visionary and is skilful to help individuals be their best as he challenges, inspires and encourages them. For the past nine years, David has led the facilitation team of Impact Europe - a sports internship for young athletes and coaches to grow personally and to develop leadership skills while serving in different cultures.
David lives in Malta with his wife Rita and their two young children.