Multiple Dates
3 DESIRES SEMINAR | Need counseling? | An eye-opening marriage, parenting,...
Description
The THREE DESIRES SEMINAR
Need counseling?
A marriage, parenting, and relationships seminar
Visit the seminar website: www.threedesires.org


$59 per person / $99 per couple
---

DR. ADRIANNE FLETCHER
PhD, Loyola University Chicago
MSSA, Case Western Reserve University
BA, Cleveland State University

DAVE BENDER
MABC, The Master's University
MM, Northland International University
Christian Counseling & Education Foundation
BS, Maranatha Baptist University
---
"Your counseling isn't working because you don't understand the deepest cause for human behavior."
Dave Bender
Marriage and Family Counselor
---
THE CLOSEST ONES ARE THE HARDEST
Relationships can be hard can't they?
Have you ever wondered why?
It's no wonder many families need marriage counseling, family counseling, or couples counseling. Isn't it interesting that our hardest relationships are with those we love the most?
THIS SEMINAR WILL HELP YOU, OR YOU GET AN INSTANT REFUND (And a free meal.)
If you're considering divorce and you need marriage counseling, or if you're struggling with parenting, this seminar WILL help you.
PROMISE: you will learn why your marriage partner or your children do what they do.
After the seminar, if you disagree, you get an instant refund after the seminar. Tap tap...it will be done with no questions asked.
---
"So many people are surprised that things aren't rosy and beautiful after seven to ten years – things are stale and stilted. But if we can be intentional early on, that's a path we don't need to take."
Dr. Adrianne Fletcher
PhD, University Professor
---
IF YOU DON'T LEARN THESE, YOUR MARRIAGE AND RELATIONSHIP STRUGGLES WILL CONTINUE
This seminar could radically alter your life and the lives of those you love. There are three simple reasons why people do what they do. When you've learned them you will know why you're struggling. Is your current counseling addressing human desires?
If you never understand the "wants" that are integrated into your human nature, you will probably never really know what the problem is.
And your relationships will continue to struggle.
---
"You might be surprised at how relevant such an ancient book can be."
Dave Bender
---
YOU HAVE NEVER HEARD THIS BEFORE
Have you had couples counseling, marriage counseling, or marriage therapy?
If so, you probably didn't learn this. Psychology hasn't studied it, and it goes deeper than the nature/nurture explanation of behavior.
There's a deeper reason why people do what they do, and you need to know what it is. (No, it's not Buddhism or Maslow.)
Have you ever attended a parenting class? Most parenting classes are based on behavior modification or self-esteem building. You may learn some helpful techniques, but will find there's still something missing--you just don't know what it is.
Want to get below the surface of your child's behavior?
The content of the Three Desires Seminar is derived from years of Dave's counseling and intensive research on human psychology out of a book many consider outdated: the Bible.
Honestly, we've been surprised at how relevant this ancient book is. You may be surprised too.
THESE FIVE HOURS OF CRITICAL TEACHING WILL COST YOU LESS THAN ONE HOUR OF MARRIAGE COUNSELING, MARRIAGE THERAPY, OR FAMILY THERAPY
One hour of couples counseling or family therapy in Green Bay will cost you $80 to $200, but at the Three Desires Seminar you will get FIVE hours for $59 ($99 for engaged or married couples). This includes lunch.
After this training, you will know exactly why you do what you do, and your current counseling will be enhanced.
You will understand your partner and your children. The blinders will lift from your marriage and parenting problems. (You will still have work to do because good relationships take dedicated attention.)
You will learn the...
••> Three desires that drive you every day.
••> Three desires that drive your partner.
••> Three desires that drive your children.
In fact, you will know what drives our entire world.
When you learn these you will finally understand your own personal relationship problems. You will understand others. And then you'll finally know what you must fix.
The Three Desires Seminar provides you the critical information necessary for marriage, parenting, and all other relationships.
---
"Marriage is hard no matter who you are."
Dr. Adrianne Fletcher
---
YOU WILL NEVER SEE YOUR WORLD THE SAME WAY AGAIN
You will never see yourself or anyone else the same after you learn what drives people from the inside out.
CAUTION: The primary reason to learn this unique knowledge is for you to become a better person, AND for you to improve your most important relationships. But the truth is, after the seminar, you will probably understand the people around you, at work and at home, better than they understand themselves. As you meet and interact with people it won't take long for you to see what really drives them.
QUESTION: Do you have any relationship problems at work? After this seminar you will probably be able to ascertain exactly what you're doing wrong, and what others are doing that's causing the problem.
---
"Your biggest problem is not your circumstances. Your biggest problem is not the people around you. Your biggest problem is you."
Dave Bender
---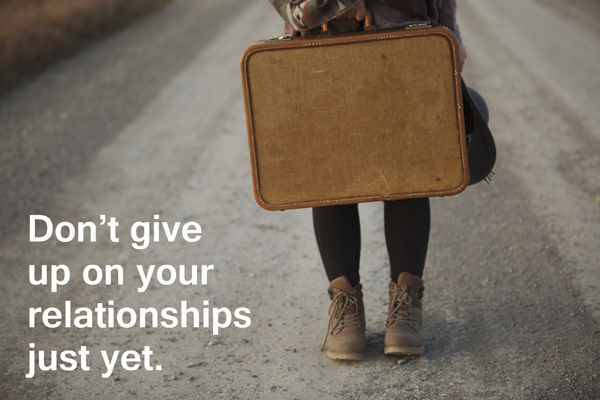 Click to visit the THREE DESIRES WEBSITE to read more.
If you live in Green Bay, Brown County, Appleton, Neenah, Oshkosh, Seymour, or Oconto, and you need couples counseling, marriage counseling, marriage therapy, or parenting help, this seminar is worth the drive. If you are considering divorce, don't quit just yet.
---
This seminar is provided by The Counseling Center at Bay City, a non-profit, free counseling center based at Bay City Baptist Church in Green Bay, WI.