3 Dec 2018 | eCommerce Day, The FINALE!
Description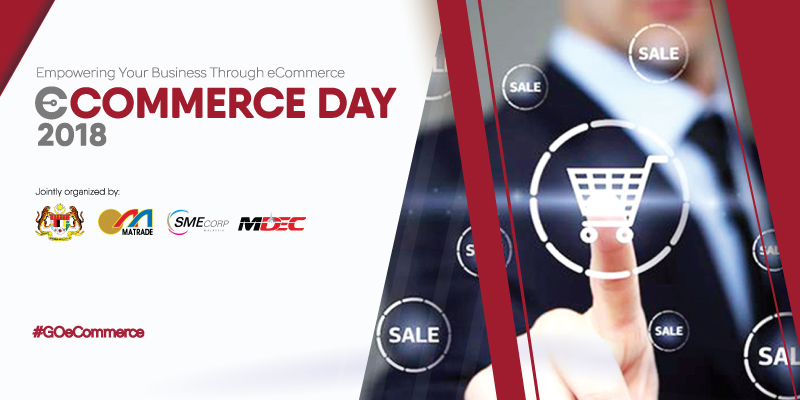 1) Overview of the Seminar:
With the exponential growth in global eCommerce, the threat to our local SMEs who have not embraced eCommerce, is real. In contrast, Malaysian consumers are savvy buyers on eCommerce platforms, which has resulted in an imbalance – that in 2015, of the RM90 billion income derived from eCommerce, only about 5.9% were from export. It is for this reason that the focus of DFTZ is to drive export of our local SMEs, with a view to (a) expand market access of our local SMEs by onboarding onto various regional and global eMarketplaces (b) upskilling local SMEs in eCommerce and export capability and (c) driving demand of Malaysian products through focused promotions and campaigns on various regional and global eMarketplaces.
2) Objective:
• Educating business owner on know-how to grow export businesses via digital channels.
• Encouraging and Inspire Business Owner to adopt eCommerce and go cross border
• Increasing export of Malaysia SMEs via DFTZ for B2B and B2C Export
3) Tentative Agenda: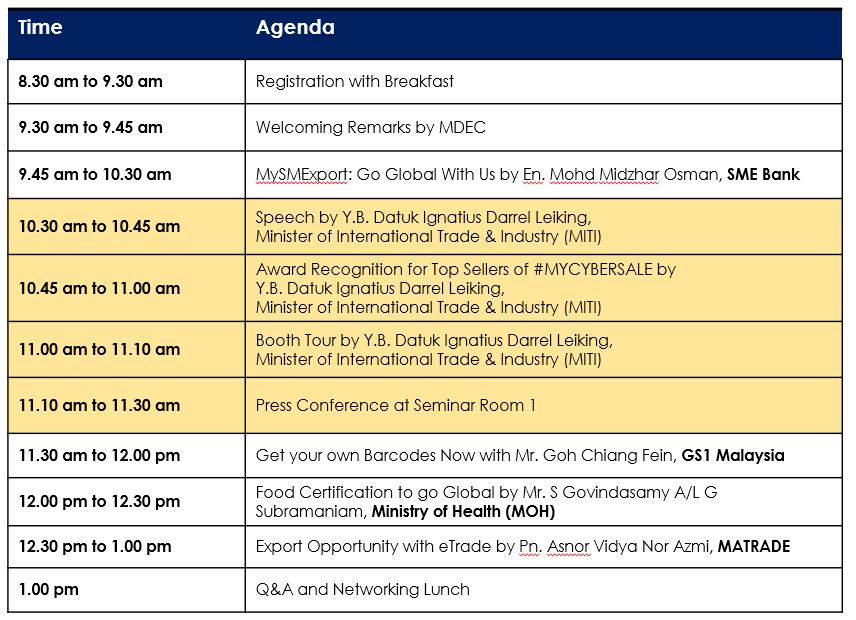 4) Additional Info:
1) Breakfast and Lunch will be provided to the participants
2) Location is accessible by public transport (GRAB)

3) Free Parking at LG2, Menara MITI