3 Days of Tantra - Autumn 2018 - Boulder, Colorado - Lets Spend the Weekend...
Description
"Tantra teaches reverence for the body, love, respect for the body, gratitude for the body. The body is marvelous, it is the greatest of mysteries."

Osho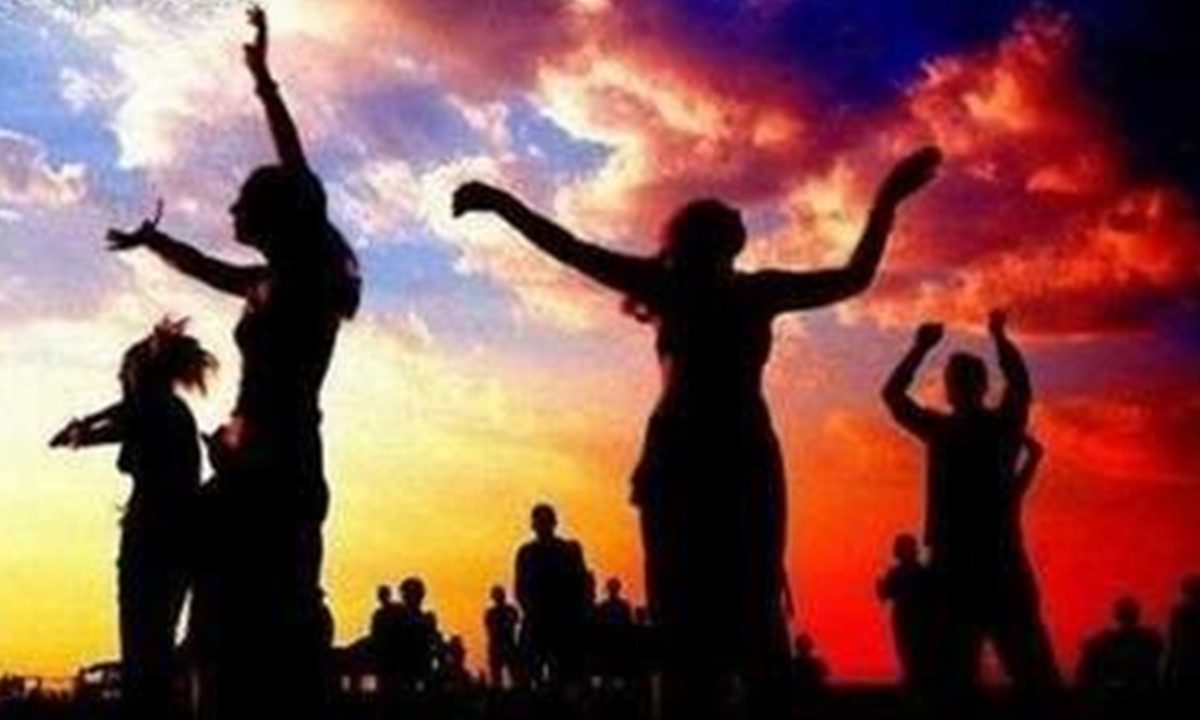 During our time together

You'll remove your barriers to bliss. Lay down the blocks. Remove all defenses, and trust that you are safe to be all of who you are. As you let down your shields, you hold space for others to fully release and let go of theirs. Free and natural, we'll rise together and elevate one another NOW.

Don't miss this one!

Dance, Laugh, Live

"The first thing is the body. The body is your base, it is your ground, it is where you are grounded. To make you antagonistic towards the body is to destroy you, is to make you schizophrenic, is to make you miserable, is to create hell. You are the body. Of course, you are more than the body, but that 'more' will follow later on. First, you are the body. The body is your basic truth, so never be against the body. Whenever you are against the body, you are going against God. Whenever you are disrespectful to your body you are losing contact with reality because your body is your contact, your body is your bridge. Your body is your temple."

Facilitated by: Judith Anne Condon, founder of Journeys to Tantric Bliss (https://www.journeystotantricbliss.com) in Boulder, Colorado. Journeys to Tantric Bliss is dedicated to educating modern minds on the ancient secrets of Tantra. Tantra. It's a path of meditation…what sets it apart from other 'paths' is that it looks to the wisdom of the body and the senses as a means to becoming more present and alive in every aspect of our life. Judith teaches trains and practices within the lineage of Margot Anand – Sky Dancing Tantra and OSHO.

Our Agenda:

Friday Evening
7pm to 10pm - Introductions, Dance, Evening of Sky Dancing Tantric Practices

Saturday All Day
10am to 1pm – Morning of Sky Dancing Tantric Practices

1pm to 2pm – Bring your Lunch, stay in or share in the experience of any one of North Boulder's closeby eateries, in silence, with your new found Tantric friends

2pm to 5pm – Afternoon of SkyDancing Tantric Practices & Tantric Comedy! Lightness & Laughter are key!

5pm to 7pm – Bring your Dinner, stay in or share in the experience of any one of North Boulder's closeby eateries with your new found Tantric friends

7pm to 10pm – Evening of Ecstatic Dance & Music
The term ecstatic dance is used to describe transcendental and sacred dance, and practices of movement meditation. Ecstatic Dance events are differentiated by being a talk free space. Drug and alcohol free

Sunday Morning and Early Afternoon
10am to 2pm Satsang, The meaning of satsang is 'company of the Absolute Truth' where 'Sat' means the Absolute Truth i.e. God and 'sang' refers to the company of seekers or saints experiencing the presence of God..
Farewells – Organic Brunch for courageous Warriors

$297 per person
$547.00 per couple


Questions?
EMAIL me at journeystotantricbliss@gmail.com or CALL 303 630 9479

• What to bring
What to bring: Water Bottle, Fresh Clothes to change into throughout, Journal, Sacred items for our altar, Saturday Lunch/Dinner and/or Saturday Lunch/Dinner $$$, Sunday Brunch $$$

• Important to know
Times shown are approx and may vary
There is no nudity in this workshop and you do not need a partner to attend.
Laughter, community and sharing characterize our time together
Ample time is allowed for integrating all tantric practices, for solitude and/or for socializing with your tantric companions

. Recommended Reading
The Art of Sexual Ecstasy for Western Lovers Margot Anand
The Art of Sexual Magic Margot Anand

Non Residential
Check NORTH BOULDER VRBO & AirBnB for Lodging opportunities. They are ample and full of charm. Book early!