3 Days Left for CE Credits from this Timely, Crucial Conference
Description

Childhood Innocence, Racial Prejudice and Shaping of Complexes
Reiss-Davis Saturdays at the Center Continuing Education Series presents a topic essential for helping children and their families in today's polarized society.


Attendees to this event will earn 3 CE Credits.


The impact of ethnicity and racism on healthy childhood development can't be underestimated. Don't let this learning opportunity pass you by.
Join us at the serene, welcoming, and conveniently-located Vista Del Mar campus for this special and very informative discourse led by visionary and renowned expert Fanny Brewster, PhD, MFA - Jungian Analyst, professor, and author with expertise in culture, dreams, and creativity.
During this Saturdays at the Center morning learning session we'll explore how growing up within a particular culture defines personality as well as identity. We'll focus on the influential elements of ethnicity, racism, and related trauma and how they impact a child's formative years - an essential topic for helping children adapt and thrive in today's American Collective.
This workshop will guide participants to revisit significant childhood dreams in relationship to cultural and racial aspects of growing up.
Describe the foundational definition of Jung's Complex Theory

Discuss knowledge regarding personal racial complexes development in children

Demonstrate an understanding of American Collective racism and its relationship with ego development in children of color


About the Presenter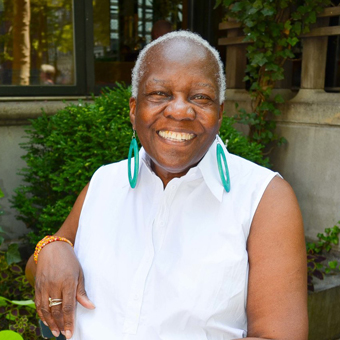 Fanny Brewster, PhD, MFA is a Jungian analyst and faculty member at Pacifica Graduate Institute. She is an author, lecturer, and workshop presenter on Jungian related topics including Culture, Dreams, and Creativity. Dr. Brewster's most recent book titles are African Americans and Jungian Psychology: Leaving the Shadows (2017) and Archetypal Grief: Slavery's Legacy of Intergenerational Child Loss (Routledge, 2018).
For more information:
Call 310.204.1666 ext 328
Email MilaJovicic@VistaDelMar.org
Visit www.vistadelmar.org/ContinuingEducationUnits


Continuing Education CE Credits are available for Psychologists, LCSWs, LMFTs and LPPCs. CPA Accredited: Vista del Mar Child and Family Services is approved (VIS-002) by the California Psychological Association (CPA) to provide continuing professional education for psychologists. The California Board of Behavioral Sciences (BBS) now recognizes CPA continuing education credit for license renewal for LCSWs and MFTs. Vista del Mar Child and Family Services maintains responsibility for this program and its contents. Target audience: Licensed mental health professionals • Post-licensure instructional level of activity: Intermediate/Advanced Important notice to participants: Participants who attend a scheduled event in full and complete the appropriate evaluation form will receive CE credits. Please note that credit will only be granted to those who attend the entire workshop. Those arriving more than 15 minutes after the start time or leaving before the workshop is completed will not receive CE credit.