About this Event
Featuring daily, gentle yoga sessions, which if you're new to yoga, are designed to help you learn the basics and build  foundation for a personal practice. Or if you're already familiar with yoga, to continue to deepen and expand your knowledge.
Instructor led journal classes to become the cartographer of your life. Find clarity as you develop a simple daily writing routine to unlock your hidden truth. 
Mini health coaching session on the topic of your choosing. As well as a health seminar focused on the 5M's: mindset & mantras, manage stress, movement, meal plan, and metabolic reboot. 
Refuel your body and mind with delicious, organic and wholesome meals as you enjoy the chance to take a moment, appreciate the beauty of nature and realign yourself for the year ahead.
There are several accommodation options available, ranging from shared rooms to semi-private or private suites for this intimate gathering of like-minded and self-improvement curious people.
Meet Your Instructors
Trish Reike-Yoga
What is one word that sums up Trish's yoga teaching method?
Accessible.
She spent some time studying yoga in India, and returned home to complete her teacher training under the tutelage of Amanda McMaine. In the "yoga therapeutics" style of Judith Lasater, Angela Famer and Victor VanKooten, Trish received a certificate for 200 Yoga Alliance recognized hours in 2013. She has since taught multi-level yoga, and attends regular yoga classes and workshops herself, continuously deepening own understanding of the yoga alignment principles and philosophies.
Her teaching philosophy encompasses deep listening to the subtle body. Rather than fitting into a "perfect yoga posture", Trish urges her students to ease into "their own unique alignment, shape, and balance".
We then take this understanding of balance from the mat and allow it to settle into every aspect of our daily lives. With results not limited to: More energy, better sleep, mindfulness, kindness and compassion for self and others, confidence and self acceptance, connection to higher power, and greater capacity for love.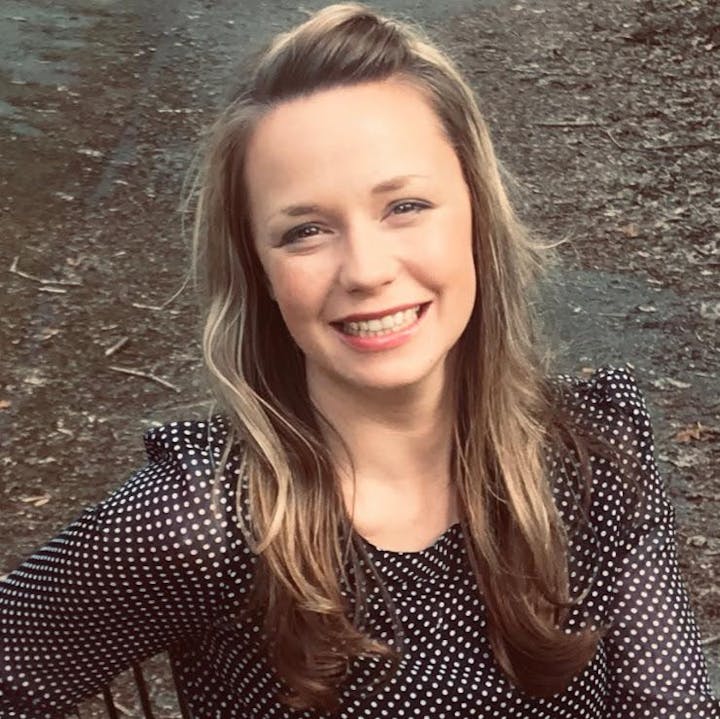 Christina Rhoads-Journalling
"A daily journal practice gives me the chance to pour out my thoughts: the good, the bad and the ugly. On the other side of that outpouring might be a poem for my best friend, a recipe I'm dying to try or the realization that I owe a family member an apology. It only takes 20 minutes but it literally has changed my life."
Christina studied creative writing at Indiana University while earning a B. A. in English Lit. Her debut novel, Under the Mountain Stars was published in 2018 and the sequel is scheduled for release in April of 2019.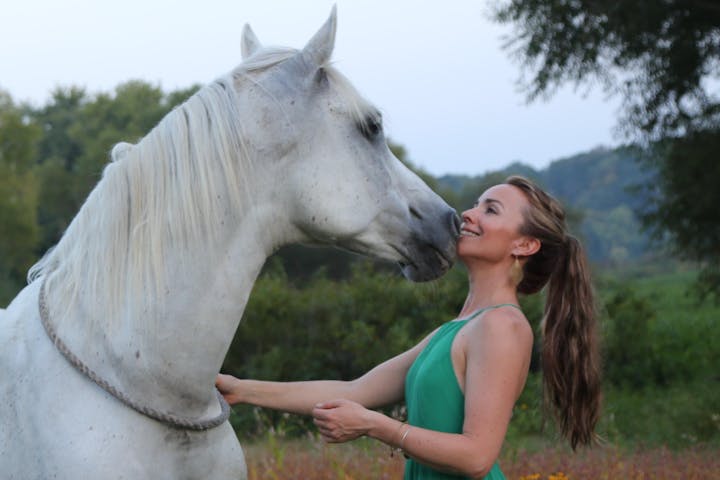 Haley Gluesenkamp-Holistic Health and Wellness Coach
Haley Gluesenkamp is a certified holistic health and wellness coach who helps women finally lose stubborn weight, increase energy, gain confidence and reclaim their health and happiness using her 5M transformational system. Her approach consists of a Mindset makeover, managing stress, movement, meal planning and a metabolic rehabilitation. She believes you have to get to the root causes and must address the dysfunction in the mind and body for true healing to begin. Haley's wellness journey began after years of working in Corporate America. She was experiencing a long list of symptoms such as: weight gain, fatigue, cravings, depression, hormonal imbalances and sleep issues. She tried everything and felt like she kept failing but everything changed once she figured out that it was actually the conventional medicine, popular diets, fitness plans and the overwhelm of conflicting information that failed her. She set out on her own transformational journey and is passionate about helping women around the globe transform their lives with what she has learned. She obtained her health coaching certification through the Institute of Integrative Nutrition, is a certified functional diagnostic nutrition practitioner, personal trainer and yoga instructor and spent 5 years working in conventional medicine.