Description
Take on the challenge of the most intense training and education seminar you've ever experienced at Europe's most beautiful rooftop gym, Ultimate Performance Marbella.
Head of Ultimate Performance online and the trainer behind our incredible LiveUP personal training program Elliott Upton, will push you to your absolute limits along with our world-class U.P training team out in Marbella. You will set new standards for yourself in regard to intensity, effort and physical output that you never thought possible.
This three-day camp will teach you the tricks of the trade that we use at U.P. to give our clients the training experience of their lives and the results that most think aren't possible.
You can join professional trainers and enthusiastic amateurs alike as you sample the unique U.P. experience of three days of extraordinary training and lifelong lessons in the stunning sun-kissed setting of Marbella at what is widely regarded as Europe's number one gym.
LiveUP members are eligible for

20% off all training camps. To claim your discount please email Elliott@upfitness.co.uk




---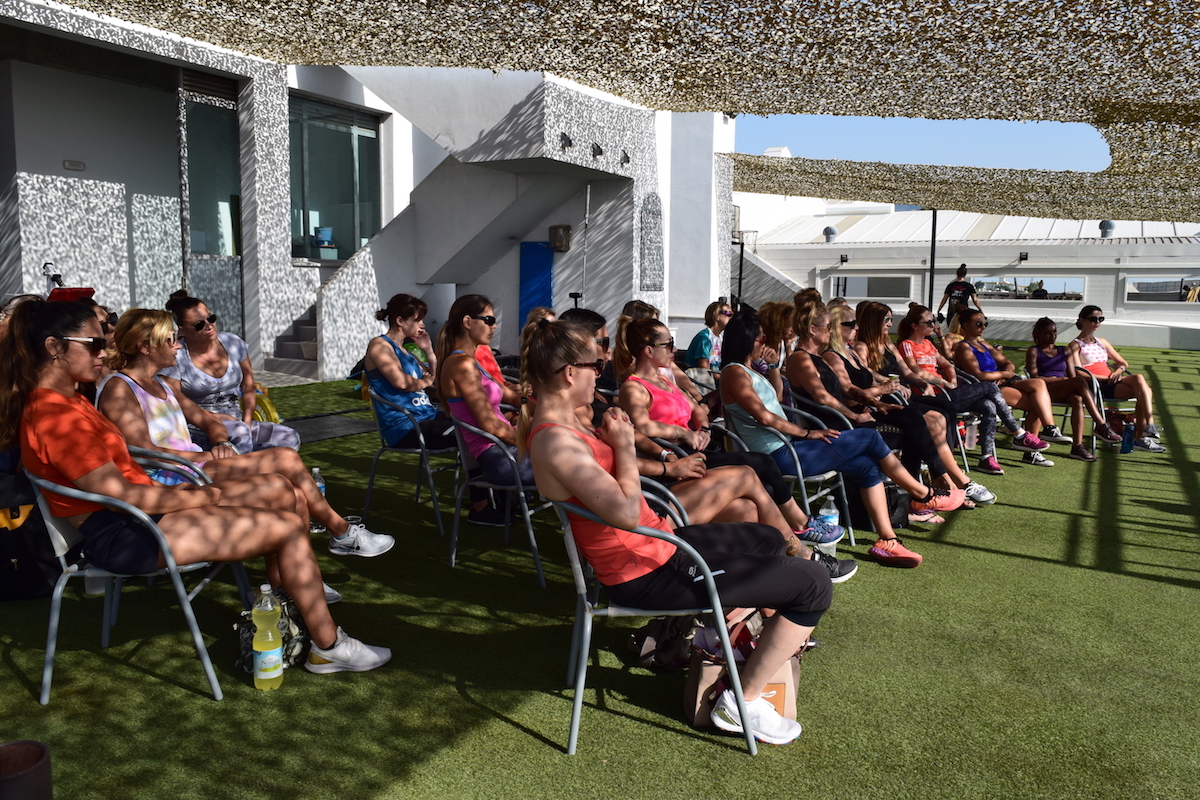 What you will learn
This is a unique chance to work directly with the world's leading personal trainers for three days of challenging training and top-level education.
The Three-Day Marbella Training Camp will teach you how to train for maximum results and push yourself way beyond your own perceived limits.
The camp includes a full spectrum of education and hands-on training for optimal body composition: hypertrophy, functional hypertrophy, energy systems training, conditioning and modified strongman training.
We are firm believers in learning through doing, you will take part in six to eight training sessions over the three days which will provide you with advanced techniques and knowledge that you can implement immediately in your own training to optimise results.
This hands-on, heavy and hardcore approach to learning is reinforced with seminar talks and informative Q&A sessions on everything from biomechanics and kinesiology to improving body composition through lifestyle factors including sleep, stress and nutrition.
Combining the theory and the practice will provide you with a plateau-busting methodology to take away that will ensure huge progressions and continued development for you and your clients.
Learn directly from the world-class personal trainers at Ultimate Performance
Understand how to maximise your training for strength and hypertrophy

Master advanced muscle-building techniques in the gym

Learn how to push harder and achieve more than you ever thought possible

Develop knowledge, techniques and skills you can implement straight away to seriously improve your results

Gain a deep understanding of the theory and practice of training that will improve your performance
What happens at the camp?
You will have never experienced training as challenging as the sessions designed for the Three-Day Marbella Training Camp.
Over the three days, training will focus on distinct areas starting with strength, hypertrophy, functional hypertrophy, energy systems training and conditioning.
Day 1 is heavily focussed on strength training: we will discuss techniques and fixes for all of your major lifts allowing you to adjust each one to suit your unique body type for maximum output and results. Once you have mastered the techniques with some hands-on workshops we will be putting them into practice during 2 heavy training sessions that day separated into upper and lower body.
Day 2 is all about fat loss and hypertrophy: We will discuss the methods behind incinerating fat and building maximum muscle in minimum time with lower body training in the morning, upper body training in the afternoon and arms and shoulders training in the evening session.
Day 3 is focussed on rest, recovery and stress management and how to make the most of active recovery days with a guest session taking place in th eafternoon followed by a final night barbecue, beers and sunset chill on the marbella rooftop.
Seminars and Q&A sessions will take place between the workouts to complement and reinforce the techniques learned on the gym floor.
You will have four or five hours off in the afternoon between the afternoon and evening sessions, before having the night to yourself to explore everything Marbella has to offer each night.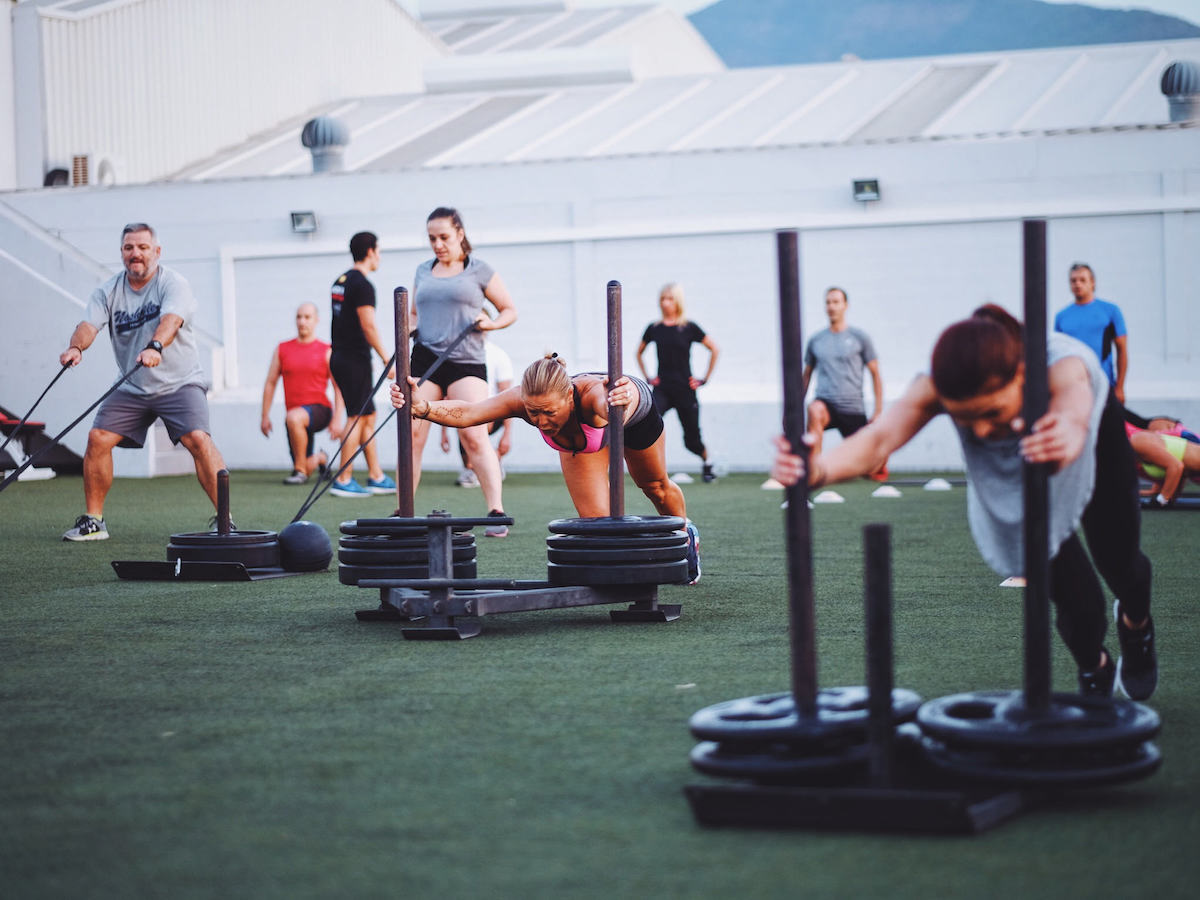 What clients say
"How would I describe the sessions? Brutal is a pretty good descriptive term, harsh, unforgiving, and beneficial is probably the last word I would finish with."
"Because you kind of test yourself and see how far you can go, but you can tell that if you were to do that all the time how much you would adapt and change and get stronger and better."
"I mean, that's why they have the results so quick in comparison to other people." Eathon, personal trainer.
---
"The trainers are excellent, seriously, they motivate you and they're always pushing you and they're not going to do something with you that you're not capable of doing."
"They're always there supporting you so you don't feel scared or worried about what's going to happen." - Laura, deputy headteacher.
---
Who leads the camp?
The Three-Day Marbella Training Camp is led by Elliott Upton who is one of the most senior personal trainers across the global business at Ultimate Performance and head of our Online training business.
Elliott, who has worked with U.P since 2012 has continually produced exceptional results from every conceivable type of client since the start of his career. He has delivered multiple sell-out seminars across the UK and continues to develop the business across central Europe providing training and education to U.P. clients worldwide.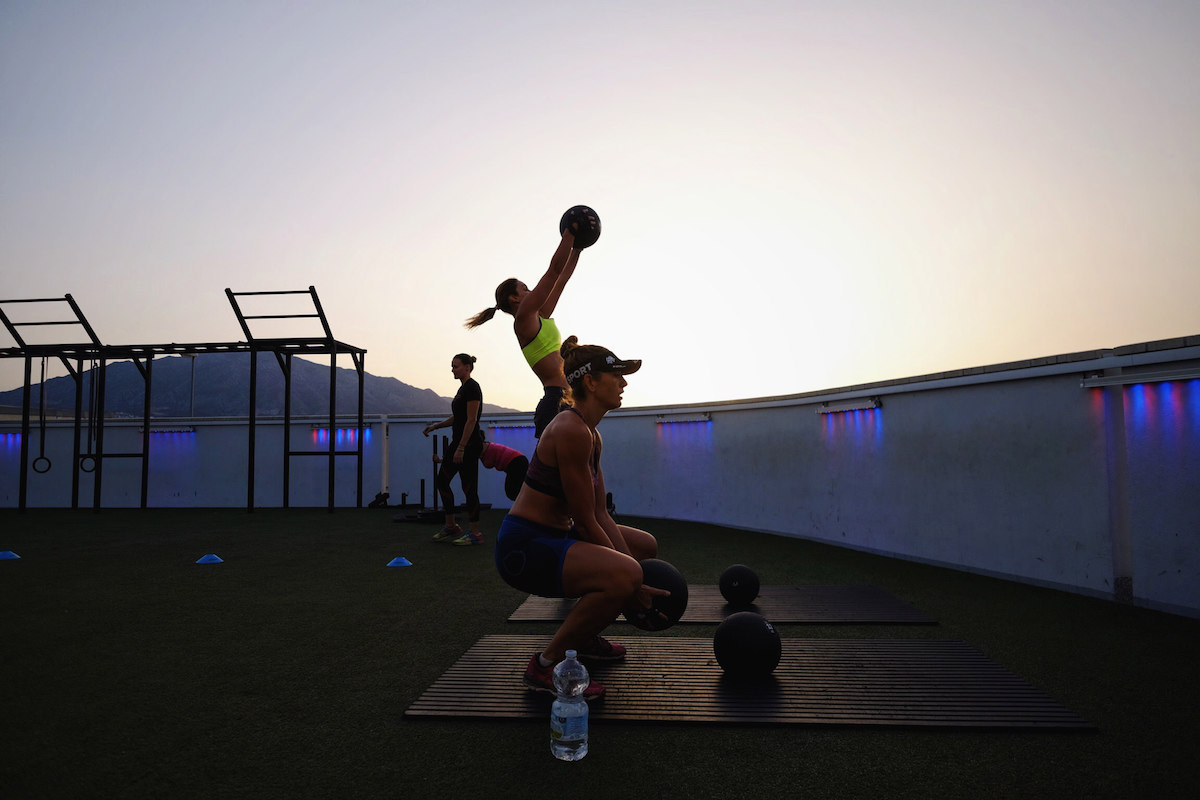 Who is it aimed at?
The Three-Day Marbella Training Camp is for LiveUP Members, fitness professionals, personal trainers, recreational gym goers from beginner to advanced who are serious about taking their training to the next level and truly understanding what it takes to get in shape and stay in shape.
If you want to be pushed harder than you've ever trained before and learn the secrets of what it takes to develop a world-class physique, then this camp is for you. It's a great chance to meet like-minded people or have an active break in the sun with friends.


Price
£499.00 for all three days (flights and accommodation not provided).
£105 DEPOSIT ONLY option is available. You will be contacted with instructions on how to pay the balance. All balance payments must be made one month prior to the event. The deposit is non-refundable.
£394 BALANCE ONLY option is available if you wish to pay your balance having paid the £105 Deposit.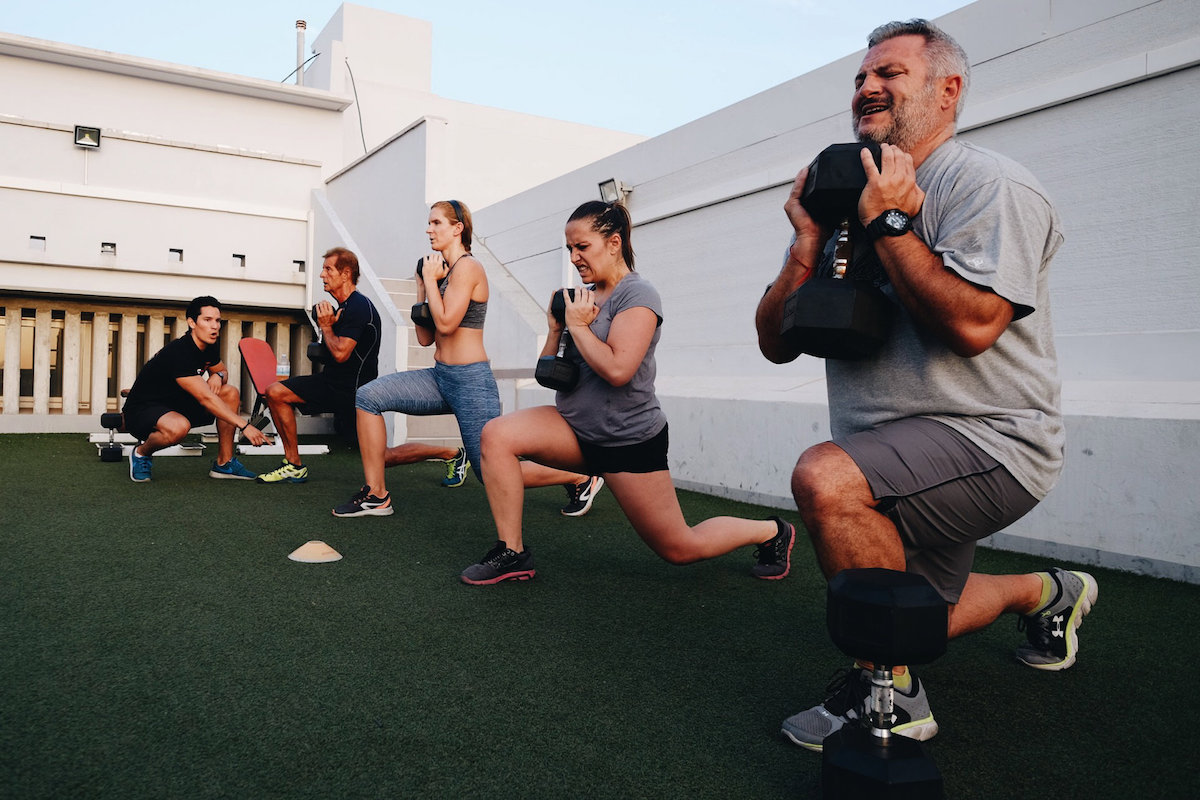 Extra information
Tickets for the Three-Day Marbella Training Camp are limited and sell out fast, so to avoid missing out, ensure you book a place on the camp early.
If you want any other information on the camp or need help with hotels, travel advice, parking or food while you're here, simply contact caroline@upfitness.co.uk.
You can check out all other U.P. training events here.