Sales Have Ended
Registrations are closed
Thank you for registering, we look forward to hosting you in Bowen Island this summer!
Sales Have Ended
Registrations are closed
Thank you for registering, we look forward to hosting you in Bowen Island this summer!
Description
Join international yoga retreat leader, Kim Wolff, for a rejuvenating weekend of restorative bliss in magical Bowen Island, British Columbia. JUST 3 SPOTS LEFT!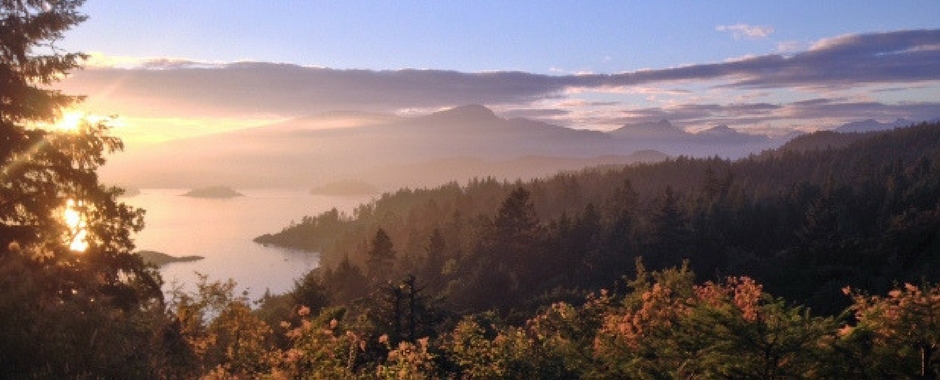 SNAPSHOT
This profoundly rejuvenating weekend of restorative, therapeutic + yin yoga is designed to unwind the mind and deeply relax the body amidst the pristine natural beauty of Bowen Island. Engage in daily rituals designed to renew the spirit and assist you in tapping into your innate ability to manifest your deepest dreams and desires. Gain clarity on life purpose and take away tools to help you move towards it. Connect with like minds and return home feeling grounded, nourished and inspired. *Practitioners of all levels welcome, including those with no prior experience.
---


HIGHLIGHTS
3 days / 2 nights eco-luxe accommodation where the land meets the sea
Welcome reception with light + healthy refreshments
Farm-to-table cuisine prepared by Chef Vanessa Vorbach
Daily yoga classes, ritual practices and meditation sessions
Friday evening fire ceremony
Saturday afternoon art workshop
Full use of the retreat grounds and amenities, including 2 bicycles and 1 kayak
Access to many forest hiking trails
---
LOVE NOTES FROM OUR GUESTS
"An Incredible experience. Soulful and nourishing." -Neelu
"This retreat was the most powerful and meaningful experience that I have had in a very long time." -Ali
"Your retreat was one of the most rewarding and eye-opening experiences of my life." -Caitlin
---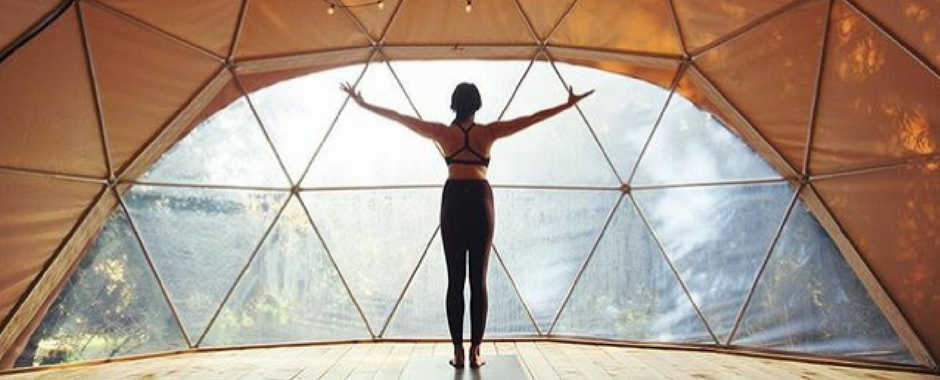 FLOW FOR THE WEEKEND
Upon arrival you'll be greeted with a warm welcome and light + healthy refreshments along with time to relax and get oriented to your surroundings before opening ceremony and our first yoga class. Friday night's dinner will be followed by a fire ceremony. Days will begin with morning rituals, yoga and meditation with lots of free time in between sessions. Hike, swim, cycle, kayak, relax in a hammock, read, nap or treat yourself to an in-room massage. Participate in the optional art workshop before lunch on Saturday. Late afternoon yoga will be followed by supper on Saturday evening. We'll partake of a leisurely brunch after our Sunday morning practice, have a bit more free time and conclude our weekend with a closing ceremony.
---


SAMPLE SCHEDULE
8:00 - 9:30: Morning meditation + yoga
9:30 - 10:30: Breakfast
10:30 - 1:30: Free time
1:30 - 2:30: Lunch
2:30 - 4:30: Free time
4:30 - 6:00: Evening yoga + ritual
6:00 - 7:00: Dinner
7:00 - 8:00: Free time
8:00 - 9:00: Fire ceremony
*All classes and activities are optional. Our program is designed to meet you where you're at!

---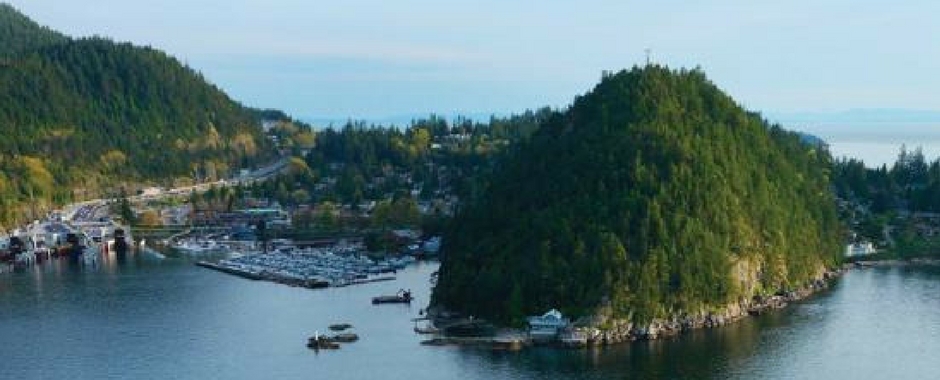 LOCATION
Bowen Island (pop. 3,362) is a dreamlike emerald isle set amidst verdant pine forests and shimmering sapphire waters of the Howe Sound in British Columbia, Canada. A nature lover's paradise, it's reached by a 20 minute ferry ride from Vancouver which along the way, showcases some of the prettiest coastal scenery of the Howe Sound. It's an idyllic retreat destination studded with crystal clear lakes, picture-perfect beaches, coniferous crown forests and many hiking trails- a place where absolute serenity awaits. In addition to the rich First Nations heritage of Bowen Island, you'll find historic, turn of the century architecture in Snug Cove as well as a vibrant arts scene. And while you're just a stone's throw from the urban playground of Vancouver, the peace and tranquility that this natural setting offers, inspires a real sense that you're in another world altogether.

---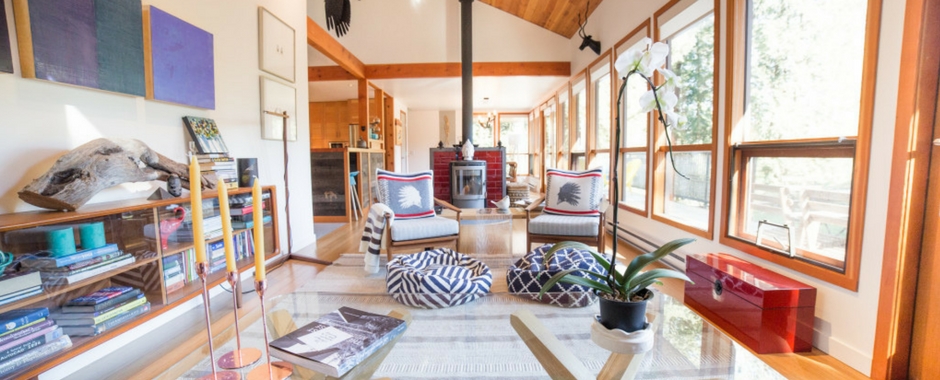 ACCOMMODATION
Our home-away-from-home for the weekend is a sustainable, purpose built retreat center nestled amongst 100 foot tall pine trees on 1.2 acres of pristine forested land that exudes an air of exquisite peace. Throughout the common areas as well as the guest accommodations, a laid-back/modern west-coast vibe prevails, evoking a feeling of ease that allows for a letting go of the cares and stresses of daily life. Because this tiny island paradise is 3.7 miles wide and 7.5 miles long, getting around is seamless. The retreat house is just a couple minutes walk to the beach, a 20 minute walk (or 5 minute drive) to Snug Cove and has access to many forest hiking trails. Bicycles and a kayak are available for use and hammocks are at your disposal should you wish to nap or read under the trees.
---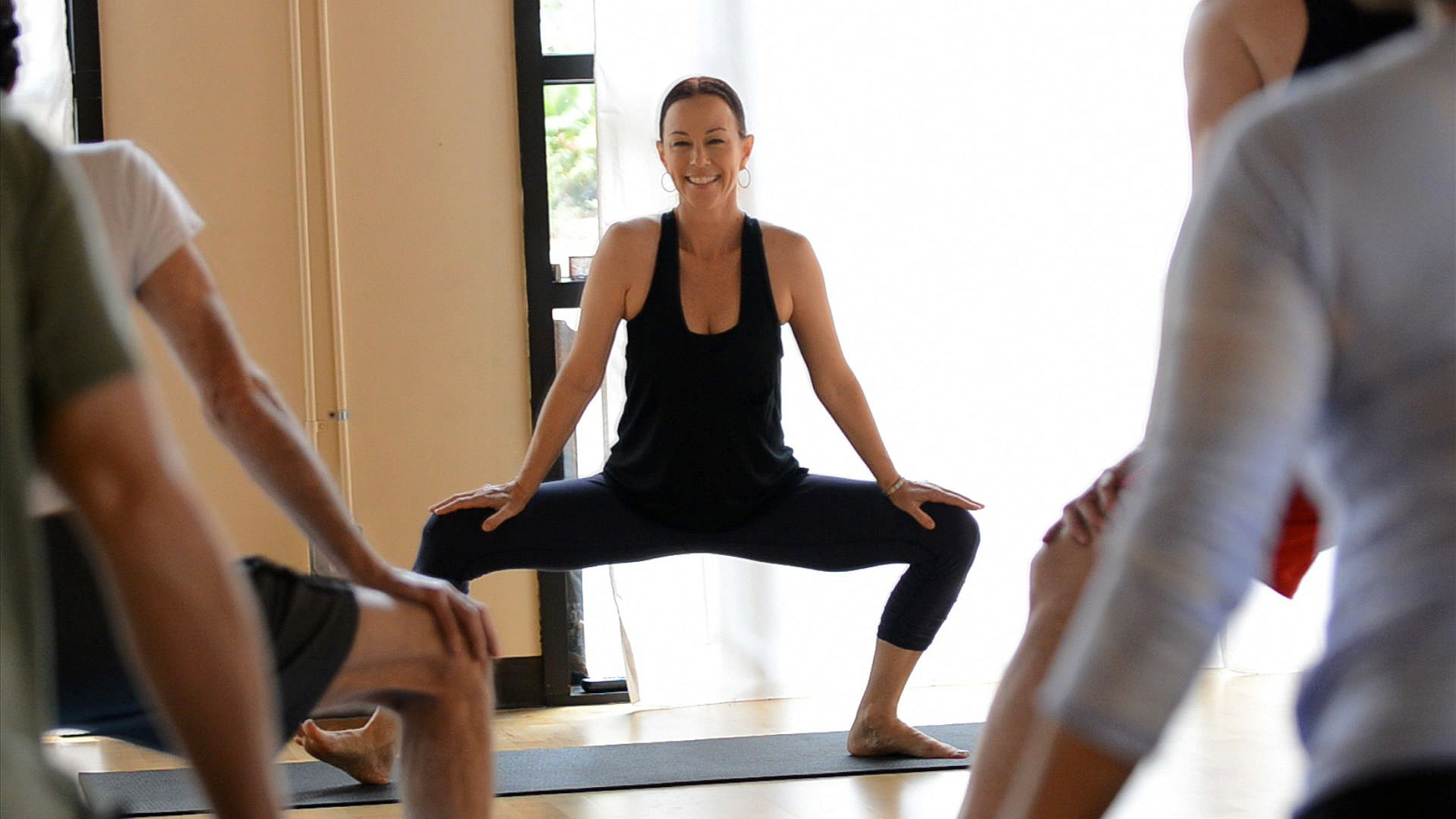 YOGA
Certified yoga instructor, Thai yoga massage therapist and Chrysalis Yoga Retreats founder, Kim Wolff, will facilitate daily classes, providing gentle guidance and focused support while allowing space for each student to find their own connection to the practice. Soulful and playful by nature, Kim's class sessions are based on Hatha yoga philosophy, postures, breathwork and the principles of Ayurveda. Guided meditation offers students an opportunity to experience a range of techniques emphasizing simple methods that can be integrated into daily life. Organic aromatherapy is used as a therapeutic tool to assist with balancing mind and mood. Stream of consciousness writing exercises along with journaling prompts assist students in gaining insight into and increasing awareness of their innermost Self.

---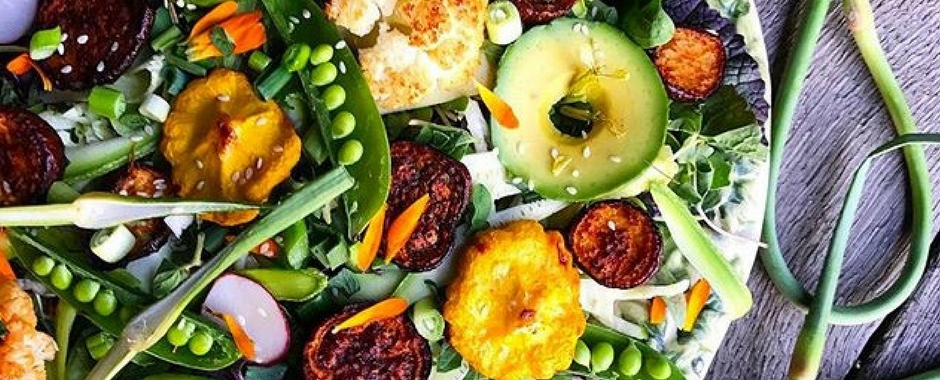 CUISINE
Nourishment for the weekend will be provided by Vanessa Vorbach, an inspirational Holistic Nutritionist and classically trained Chef based out of Vancouver, British Columbia. Though she's logged some serious time cooking in Michelin starred restaurants throughout Europe, these days Vanessa's heart and soul goes into offering her clients vibrant, prana-packed, plant based cuisine that's expertly and lovingly prepared with seasonal, organic and local ingredients and presented with beautiful creative flair that elevates vegan cuisine to an artform. An entirely vegan / gluten free menu will be served with a mix of both raw and cooked dishes. All meals will be served in abundant portions and are certain to satisfy both belly and soul.
---


GETTING THERE
It's easy and quick to get to Vancouver from the US west coast. If departing from Southern California, direct flights into Vancouver International Airport are just under 3 hours. From Northern California, just under 2.5 hours and from the Pacific Northwest 1 hour. There are many airlines to choose from and fares start at about $225 round-trip. Alternately, if you'd like to take a road trip, the drive from Seattle proper is just under 3 hours. For travel from other points in the US and Canada, please visit British Columbia's official tourism site which has lots of helpful trip planning information. Once in Vancouver, you'll make your way to the Downtown district to board the ferry (either on foot or by car), which will take you on a 20 minute picturesque ride across the Howe Sound. When you arrive on Bowen Island, you'll either make the short drive to our retreat center, or if on foot, catch the bus (the bus stop is directly outside the ferry terminal) which will drop you off at our center. Check ferry fares and schedules here. A visa is not required when visiting for a period of less than 180 days, but a valid passport is.
---


INCLUDED IN YOUR PACKAGE
3 days / 2 nights eco-luxe accommodation, including all bed and bath linens
Welcome reception with light + healthy refreshments
All meals prepared by Holistic Nutritionist + classically trained Chef,

Vanessa Vorbach

Complimentary herbal tea, filtered water and fresh fruit and nuts for snacking on
Daily yoga classes, ritual practices and meditation sessions
Friday evening fire ceremony
Saturday afternoon art workshop
Full use of the retreat grounds and amenities, including 2 bicycles and 1 kayak
Access to many forest hiking trails
Complimentary WiFi
---


ROOM OPTIONS + REGISTRATION
All guest rooms feature comfy + cozy bedding. Bathrooms are equipped with fluffy towels as well as all natural, eco-friendly bodywash, shampoo, conditioner and hand soap.
Rooms are double occupancy and rates are noted below. For groups of up to 3 guests traveling together, there is an option for triple occupancy accommodation in the Nectar Loft Suite.
JUST 3 SPOTS LEFT!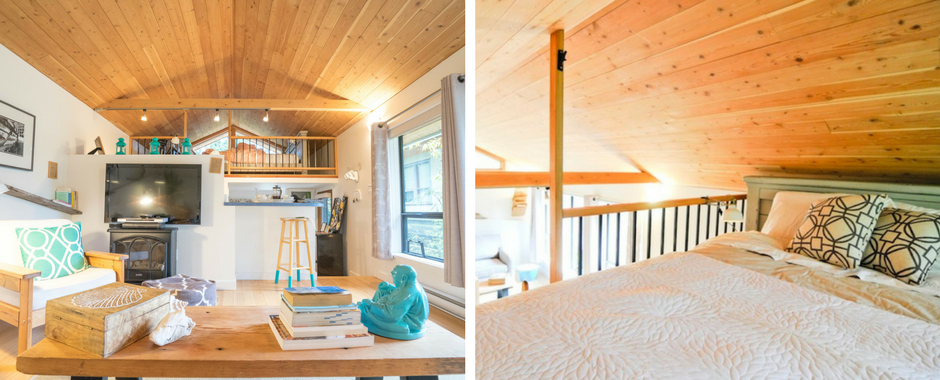 NECTAR LOFT SUITE
This suite features a light and airy living room with a high-pitched ceiling, custom made pull-out sofa with a super comfy memory foam mattress and a calming color scheme accented with natural decorative elements.
The sleeping loft is graced with a triangular window that runs the length of the wall and the pitch of the roof from which you can view the trees right from your bed.
The charming kitchenette is outfitted with a small fridge, electric kettle and a selection of local coffee and tea. Get creative using the art supplies provided in the inspiration box, read from a variety of books, play cards, board games or simply gaze at the stars from your cottage deck.
En suite bathroom. 1 queen bed and 1 pull-out sofa/double bed. Sleeps 2 guests. *This room must be booked by 2 friends, family members or a couple traveling together. $778 per person.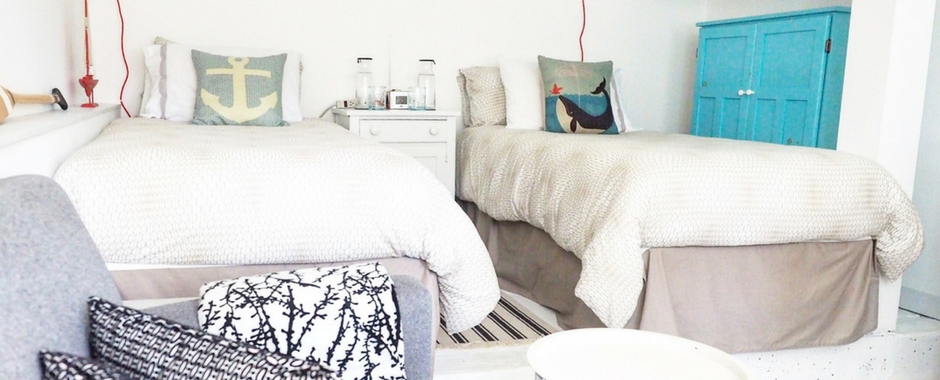 THE GARDEN SUITE
Located on the lower level of the main house, this thoughtfully designed suite is your restful home-away-from-home. The open living space features a separate entry, small sofa, electric kettle and assorted herbal teas. The picture window looks out onto the garden, letting the morning sunlight in.
En suite bathroom. 2 twin beds. Sleeps 2 guests. $678 per person. 1 Spot Reserved, 1 Spot still Available.
---
All prices are in USD and are subject to change. A non-refundable deposit of $250 will secure your spot. Final balance is due 60 days prior to the start of our retreat (Sunday, June 10th, 2018). View our terms & conditions.

For reservation inquires and general questions, please feel free to contact us.