Description
Moab, UT is awesome.
So awesome.
And, as the trails network has been expanding, it's become even more awesome.
Around here we like awesome.
So let's join each other in the Land of Awesome for some kung fu mountain bike skills and some of the best riding you'll ever experience.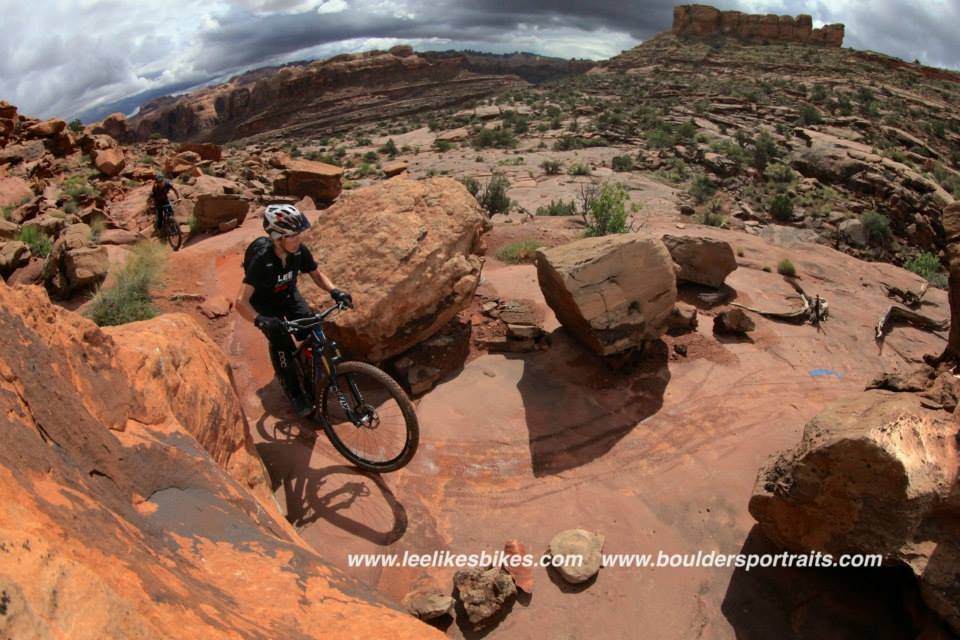 Schedule
Each day will start at 10 a.m. and run into the afternoon.
We'll make adjustments as needed for weather, rider abilities, etc.
Friday, April 20
Meet each other.
Check your bike setups.
Up/Down and Pumping skills on the RipRow™.
Group ride at SlickRock Trail. Focus will be riding up and down extremely steep things.
Saturday, April 21
Advanced Cornering skills on the RipRow™ plus some sweet drills.
Group ride at Klondike Bluffs trails. Focus will be pumping terrain and finding smooth Flow.
Sunday, April 22
Group shuttle ride on the Whole Enchilada. Focus will be applying your new skills to this truly epic ride — and learning to Flow smoothly even when the trail is not smooth.
Your shuttle fee will be covered.
Because we have multiple coaches, we will be able to split into multiple riding groups, each with its own trail selection and pacing. Everyone is welcome. Everyone will have fun.

What you will learn
We will teach you the Grand Unified Theory of Shred: an elegant, powerful approach to riding that makes everything you do easier, faster and better.
By using the RipRow™, practicing drills, and sessioning the trails, we'll teach you the essentials of:
Riding positions
Braking
Cornering
Riding up steep things
Riding down steep things
Pumping terrain
Dropping
Jumping
Reading trails
Achieving FLOW
And more
Start learning before class
When you sign up you get a free year membership to the Lee Likes Bikes MTB School (value: $199).
At the online school you can use the RideLogic™ bike setup tools to make sure your bike is dialed, and you can start working on your fundamental skills. The more prepared you are when you arrive in Moab, the more you'll get out of our time together.
Your teachers
Lee McCormack
Lee (the Lee in Lee Likes Bikes) is a world renowned skills author and instructor, as well as the skills development director for the National Interscholastic Cycling Association. He has trained thousands of riders, including beginners, pros and high school coaches throughout the United States. His books and website are helping riders worldwide have more fun on their bikes.
Learn more about Lee >>>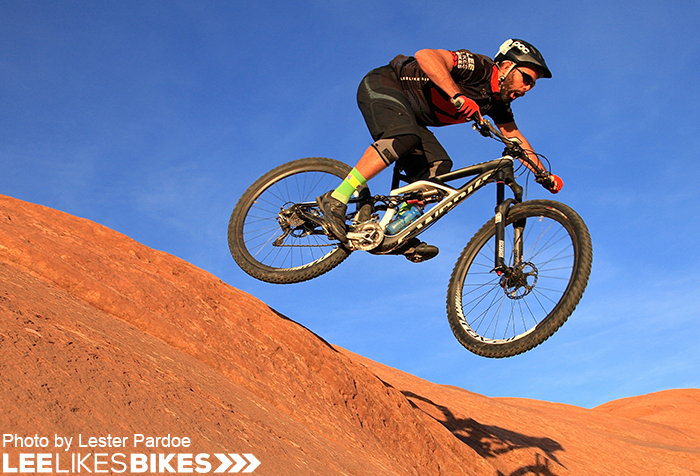 Kristie Van Voorst
Kristie is a true soul rider: a devotee to long, solo MTB tours and an enjoyer of all things adventurous. She has a deep understanding of MTB kung fu, and her easy manner helps her connect with riders.
Kevin Stiffler
Kevin is a special blend of intellectual giant and physical badass. He has an A.S. in Mechanical Engineering, a B.S. in Applied Technology Education and a Masters in Online Education; he is currently pursuing his PhD. in Curriculum Development. He is a highly skilled rider with a strong background in BMX and freestyle, and he is an excellent teacher. Learn more about Kevin >>>