Description
Moab, UT is awesome.
So awesome.
And, as the trails network has been expanding, it's become even more awesome.
Around here we like awesome.
So let's join each other in the Land of Awesome for a one-of-a-kind MTB mind/body/skills experience. You will learn a ton and enjoy some of the best riding of your life.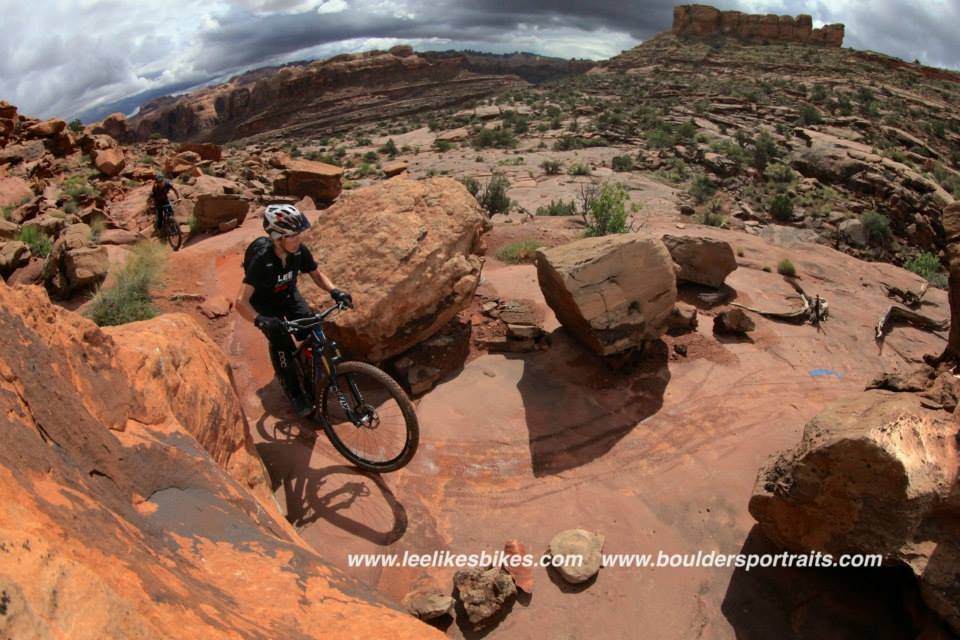 Schedule
Each day will start at 10 a.m. and run into the afternoon.
We'll make adjustments as needed for weather, rider abilities, etc.
Friday, Sept. 14
Meet each other.
Check your bike setups.
Gold Medal Mindset mind-exploding insight with Dr. Jason Richardson.
Movement analysis and optimization with Coach Dee Tidwell.
Up/Down and Pumping skills on the RipRow.
Group ride at SlickRock Trail. Focus will be riding up and down extremely steep things.
Saturday, Sept. 15
Next-level Gold Medal Mindset insight with Dr. Jason Richardson.
Movement analysis and optimization with Coach Dee Tidwell.
Advanced Cornering skills on the RipRow plus some sweet drills.
Group ride at Klondike Bluffs trails. Focus will be pumping terrain and finding smooth Flow.
Sunday, Sept. 16
Group shuttle ride on the Whole Enchilada. Focus will be applying your new skills to this truly epic ride — and learning to Flow smoothly even when the trail is not smooth.
Your shuttle fee will be covered.
Because we have multiple coaches, we will be able to split into multiple riding groups, each with its own trail selection and pacing. Everyone is welcome. Everyone will have fun.

What you will learn
Mind:
Dr. Jason Richardson (BMX world champ turned mountain biker) will help you optimize your mental performance in Business, Life and, of course, on the Bike. He will help all of us cut though belief systems that hold us back. Bonus: When we reach some crazy sections on the trail, you can consult with an actual psychologist!
Body:
Coach Dee Tidwell from Enduro MTB Training is the world's top trainer dedicated to mountain biking performance. We all have bad movement habits and compensation patterns. Dee is great at untangling them. He's also a great fellow and a fast wheel to chase.
Recover from your hard rides with soft-tissue therapy sessions with Dee. $50 for 30 minutes. You can arrange that with Dee on site.
Skills:
I (Lee) know a lot about the mind and body, but Jason and Dee take it to the next level. Their mental and physical kung fu will help you make the most of your skills kung fu.
We will teach you the Grand Unified Theory of Shred: an elegant, powerful approach to riding that makes everything you do easier, faster and better.
By using the RipRow™, practicing drills, and sessioning the trails, we'll teach you the essentials of:
Riding positions
Braking
Cornering
Riding up steep things
Riding down steep things
Pumping terrain
Dropping
Jumping
Reading trails
Achieving FLOW
And more
Start learning before class
When you sign up you get a free year membership to the Lee Likes Bikes MTB School (value: $199).
At the online school you can use the RideLogic™ bike setup tools to make sure your bike is dialed, and you can start working on your fundamental skills. The more prepared you are when you arrive in Moab, the more you'll get out of our time together.
Your teachers
Lee McCormack
Lee (the Lee in Lee Likes Bikes) is a world renowned skills author and instructor, as well as the skills development director for the National Interscholastic Cycling Association. He has trained thousands of riders, including beginners, pros and high school coaches throughout the United States. His books and website are helping riders worldwide have more fun on their bikes.
Learn more about Lee >>>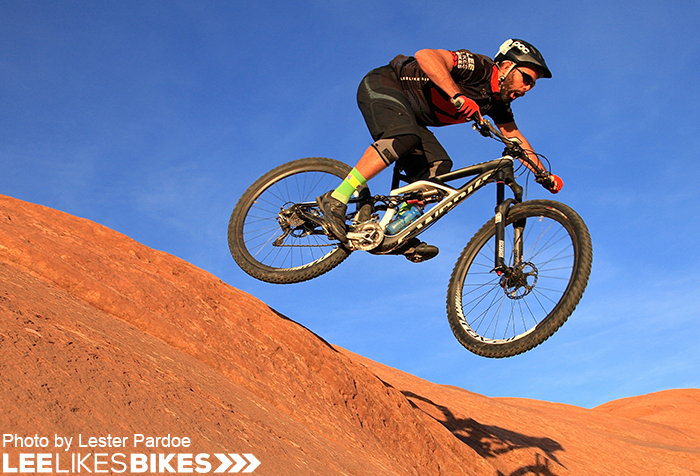 Jason Richardson
Jason is a World BMX Champion and Pan Am Games Gold Medalist. While competing as a professional athlete, dr. j earned his MBA and Doctorate in Psychology. Jason focuses on training individuals to reach their potential by evolving their mindset and using the best practices in neuroscience, behavioral science, positive psychology, sport psychology, and good ol' fashion wisdom. He's helped Lee step it up, and he'll help you too. (Spending a day with Jason costs way more than this camp.)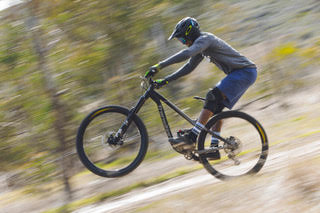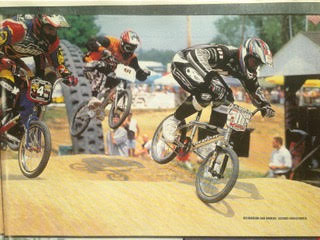 Dee Tidwell
Dee is the founder, owner and chief badass at Enduro MTB Training. He is the official training and soft tissue therapist for Yeti Cycles and the Big Mountain Endure Series. He joined us in Moab during our Spring camp, and he was hugely helpful. He's fast too!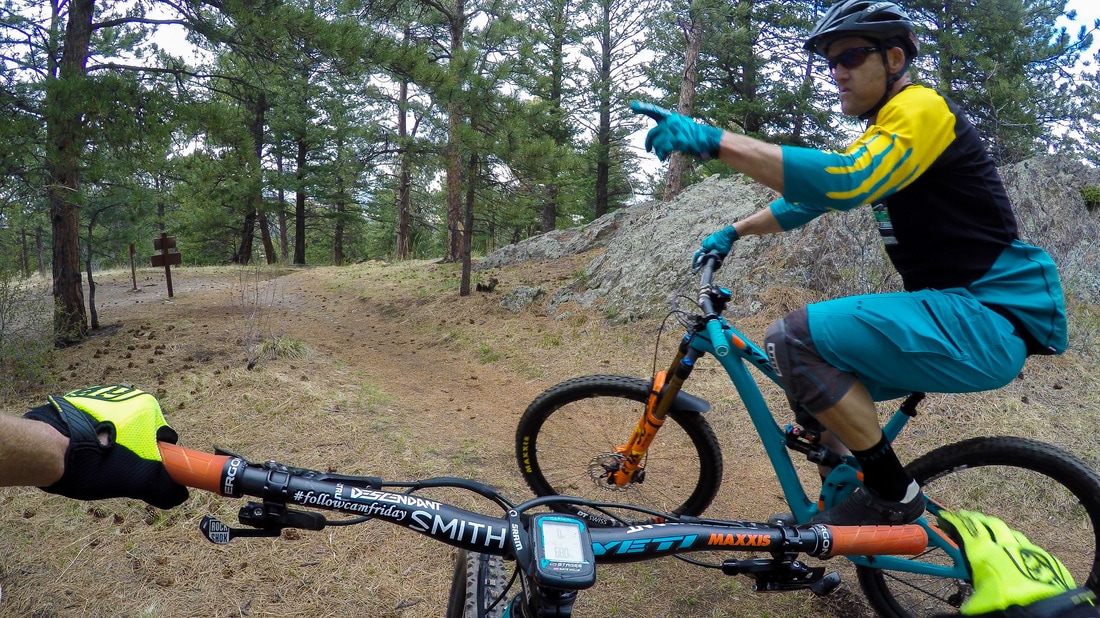 Kevin Stiffler
Kevin is a special blend of intellectual giant and physical badass. He has an A.S. in Mechanical Engineering, a B.S. in Applied Technology Education and a Masters in Online Education; he is currently pursuing his PhD. in Curriculum Development. He is a highly skilled rider with a strong background in BMX and freestyle, and he is an excellent teacher.

Kristie Van Voorst
Kristie is a true soul rider: a devotee to long, solo MTB tours and an enjoyer of all things adventurous. She has a deep understanding of MTB kung fu, and her easy manner helps her connect with riders.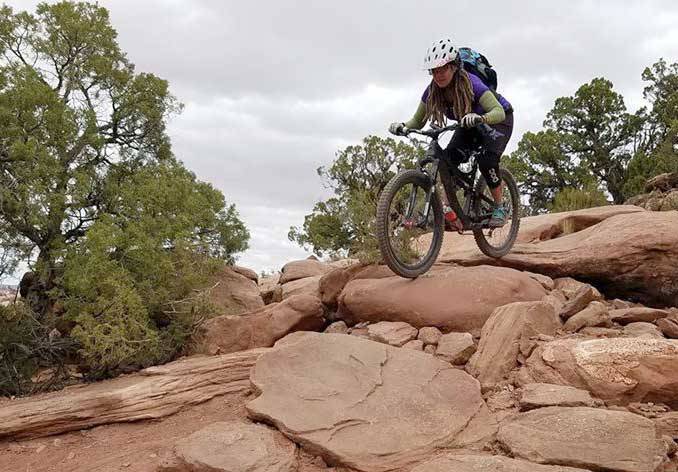 Tucker Samuelson
Tucker is the Spirit of Fun, personified. He's an immensely talented athlete, a gifted teacher and an EMT (a skill we will not be needing.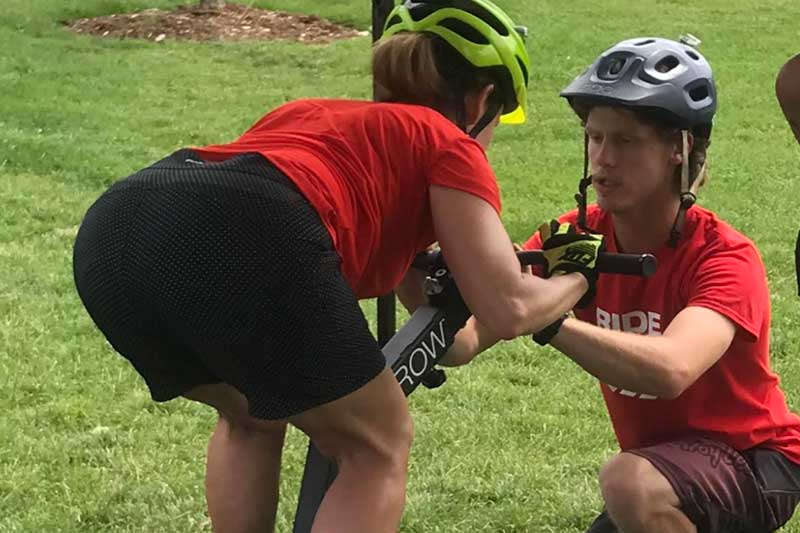 Judd Zimmerman
In addition to being the first RideLogic certified instructor, Judd Zimmerman is an experienced high school mountain bike coach. Judd has a race background in XC, Downhill, Super-D and Enduro.