Event Information
Location
Emailed to Attendees
Los Angeles, CA 90015
Refund Policy
Refunds up to 7 days before event
Description
Get Paid to be a Fashion Illustratror!
Spend your weekend drawing and learning with fashion illustrator Velvet Kat . This class is meant for serious creators that have maybe doodled, want to take their drawings to the next level, and want to learn how to start a profitable career with fashion illustration. If you've never drawn before, but want to learn, check out my VK Network!

DATE:
Friday to Sunday, January 18-20 at 12:30-4pm. If we get a full class, it would extend to 4:30pm
Hurry and reserve your spot before they sell out! Only 5-9 openings available per workshop
You can also take advantage of these discount codes with friends and family!
2 people get 20%OFF, use code DOUBLES

3 people get 30%OFF, use code TRIO
---
WORKSHOP INFO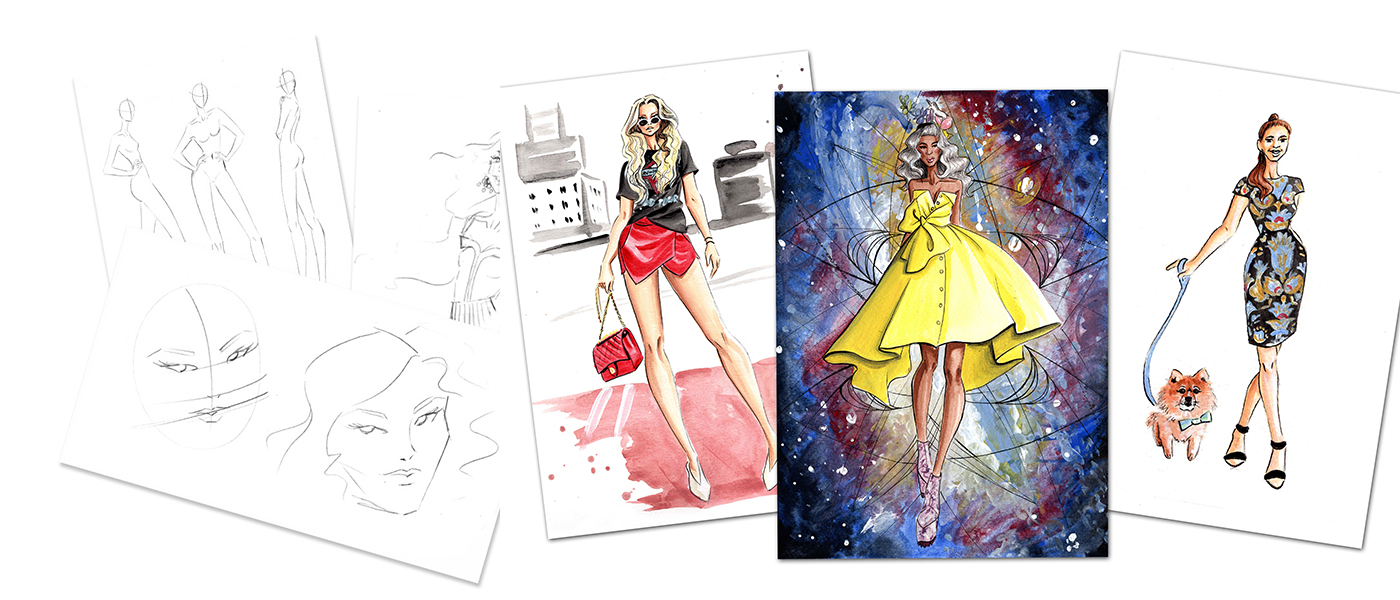 DAY 1 (Friday)

So that you don't feel nervous about your drawing skills, we'll be starting with the basics of fashion illustration. You will study the human body structure and learn to draw the front, back, side, and angle poses, along with face, hair, hands, and feet. You will also learn about light and shadows, practice color gradients, skin tones, and even face makeup. This will be a very focused session to get your drawings popping out of the paper!
Basic supplies will be available at the workshop, such as magazines, paint, brushes, pens, pencils, and markers. All you need to bring is:

9x12 or 11x14 Watercolor Paper Pad and Tracing Paper Pad (Available at WalMart, Michael's, Target, Blick's, and all art supply stores)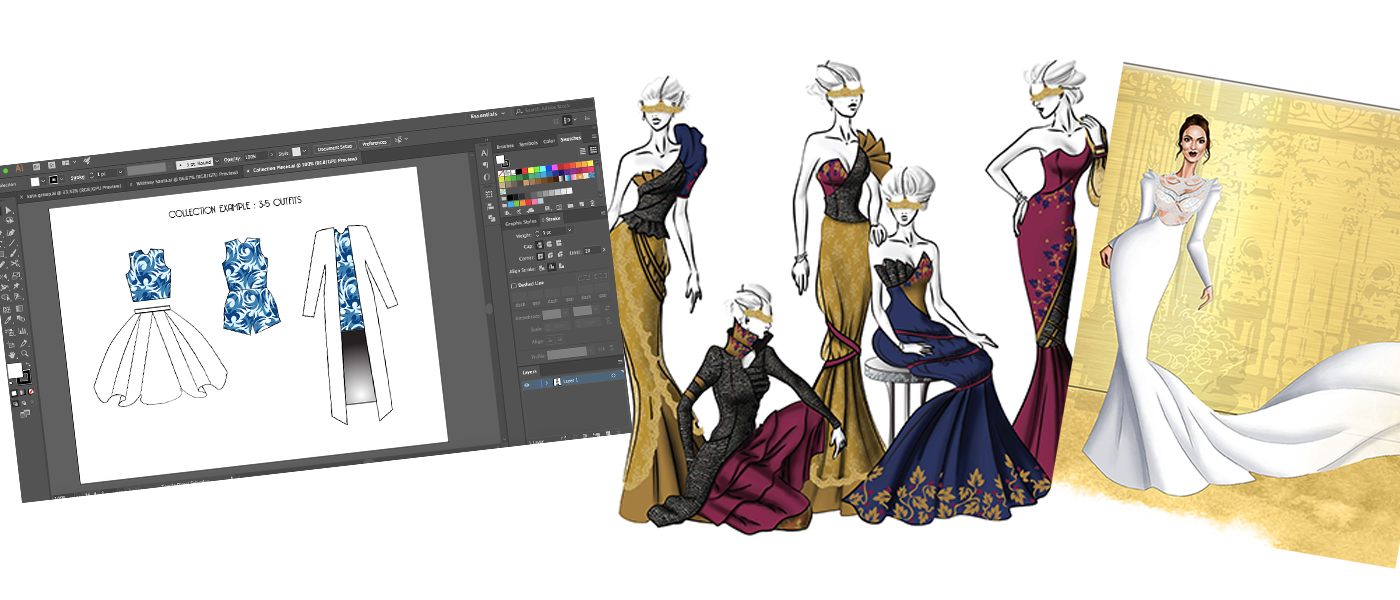 DAY 2 (Saturday)

Scrap away all your fears and presumptions about digital art, because you can jump on the wagon too! This workshop will leave you wondering why you never tried computer design before. It's easy to follow and understand, and fun to experiment on Adobe Photoshop and Illustrator. You will learn about pen drawing, but use the scanning/rendering method of digital illustration. Don't worry if you don't know what these terms mean, that's what you'll learn! You'll also learn advanced techniques to make your illustrations stand out from the rest, such as textures, effects, patterns, colors, styles, and more.

All you need to bring for this class is your laptop with the Adobe Creative Cloud 30-Day Free Trials of Photoshop and Illustrator installed (Don't download yet, so that your trial doesn't expire before class! You'll be reminded a few days before our class :)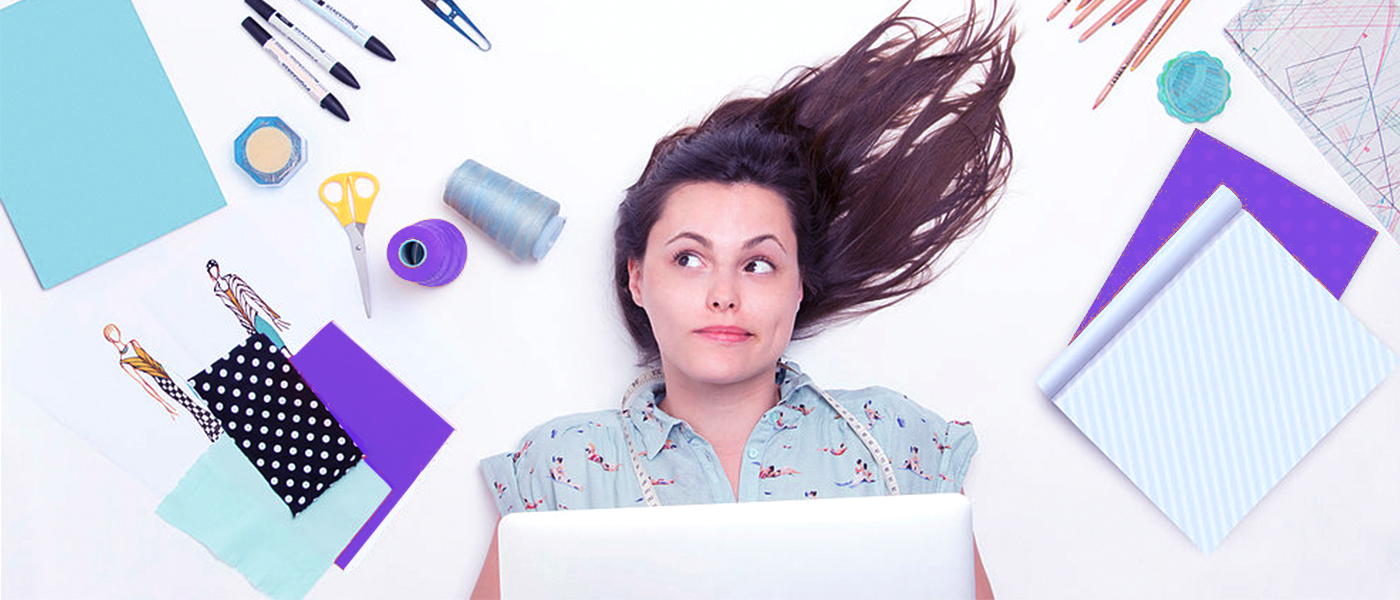 DAY 3 (Sunday)

Ready to make fashion illustration your new form of income? On our third day together, I'll be sharing with you my path towards turning my art into a profitable business, along with alternative paths and the steps towards reaching your goals. You'll be learning business and marketing skills essential for becoming successful. Why? Because without business knowledge and marketing strategies, your skills are just hobbies, and your mindset will hold you back from your highest potential.
---
BONUSES

BONUS 1:
FREE Access to the VK Business & Fashion Network for 2 months! A subscription-based inspiring and educational resource with video tutorials, articles, and downlable content.
BONUS 2:
Individual 1hr Follow Up Skype call, where we will go over your progress and you can ask any questions you might have :)
BONUS 3:
25%OFF more One-on-One Lessons on advanced illustration, digital illustration, fashion design, and business

CHECK OUT WHAT PAST STUDENTS HAVE SAID!

"Angelica is passionate about her work and the passion shows in her teaching. She is extremely patient and creates an engaging environment for beginners like myself to explore our creativity. I have learned more in a single session with Angelica than I have with previous instructors at professional art studios" - Cynthia

"Angelica's fashion illustration class was amazing! Right from the start we took pencil to paper and had the basics we used to build upon. We left with three drawings, one of which we used a watercolor technique, along with tips of drawing wardrobe, faces, and hair. Angelica's clear instruction and kind encouragement instilled confidence and was much appreciated. Even if you have no backgroung in art, you can positively take this class and be amazed that you can draw too!" - Sunny

"Learning fashion illustration from Angelica was so much fun! I learned a lot from her, and in just a few short hours could sketch a full figure! I definitely recommend taking her workshop, wether you're a beginner or already know the basics, it's a great workshop to take" - Lauren

"Angelica was amazing!!! I went into the illustration class for beginners with very little knowledge on where to begin- and left feeling at ease! She was patient with the class and super knowledgeable! The class was hands on & Angelica was kind enough to check every detail with every student to ensure we were learning. What I love is, she didn't overwhelm the class and was able to give attention to each of us as we learned, and she transitioned us to water color seamlessly. I'm looking forward to the next step in the illustration class!" - Trishton
---


Learn more about me, your instructor, at the bottom of the page and Instagram @velvetkat_ and @velvetkatart .

Share this event with your friends! Hope to see you there!
---
>>> Check out my Other Workshops! <<<
FAQs
Are there ID or minimum age requirements to enter the event?
This workshop is 15 and over. Bring your ID's. There will be a sign in sheet and name tags :)
What are my transportation/parking options for getting to and from the event?
Parking lots around the area charge about $7-$10/day. Otherwise, there are lots of parking meters around and Metro public transportation. The nearest train station is 7th/Metro Red Line.

Can I bring guests?
Tickets are per person only. I understand sometimes you want to take someone with you to new places for security, though. So they can drop you off, but then they have to leave. There are lots of restaurants and cafe's around for them to wait comfortably.
What if tickets are sold out?

You can join my VK Network to chat with members in the forum and be updated on upcoming meetups! :)

How can I contact the organizer with any questions?
You can email angelica@velvetkat.com , text 323-380-8688 , or send a message to Facebook page Velvet Kat Art

What's the refund policy?
You can cancel 2 weeks before workshop date for full refund. Within the 2 weeks, only 50% refund will be available. If you miss the workshop, no refund, no exceptions. This policy is to cover space rental.

Date and Time
Location
Emailed to Attendees
Los Angeles, CA 90015
Refund Policy
Refunds up to 7 days before event