3 Day Earth Shift Conference

Thursday, June 1, 2017 at 4:00 PM

-

Sunday, June 4, 2017 at 4:00 PM (PDT)
Event Details
Earth Shift Conference
Join us for Earth Shift Conference 2017! We are back at the Miracle Hot Springs in Desert Hot Springs, California to anchor in the light and frequency of an ascended Earth. 
Experience and understand the paradigm shift on June 1st to June 4th, 2017 where we will explore new dimensions of awareness and expand our consciousness with amazing presentations, music, art, work shops and conscious living. 
ART & MUSIC * HEALINGS * READINGS
SOUND HEALING * SACRED GEOMETRY
EMPOWERING WORKSHOPS * SPIRITUAL KNOWLEDGE
ANCIENT WISDOM * PRESENTATIONS
* CONSCIOUS LIVING *
Activate Your Lightbody at the Next Earth Shift Conference
inquire about vending tables at info@portaltoascension.org
29 PLUS PRESENTATIONS & EXPERIENCES IN 3 DAYS!
---
EARTH SHIFT PRESENTERS
 MICHAEL TELLINGER ~ NEIL GAUR ~ JULIAN FOREST
 DR. DREAM ~ JOAN OF ANGELS ~ CELESTE YARNALL
 JONAH BOLT ~ ELIZABETH ENGLAND ~ KEN SHEETZ
MICHELLE GARCIA ~ ANARA WHITEBEAR ~ CHRIS KATSAROPOULOS
MARK AMARA PINKHAM ~ KATHY DAVIDSON ~ ERIC DADMEHR
PETER STERLING ~ ATHENA STARSEED ~ DR. KATHLEEN ROSENBLATT
GENTLE THUNDER ~ MIKE SCHULTZ ~ TYLER HESS
MEAD ROSE ~ CRYSTAL STARRWEAVER ~ DORON KUTASH
JAKE HAKOB TOROSSIAN ~ LARISA STOW/SHAKTI TRIBE ~ DAVID KOBZA
DR. STEPHEN EZRA WEST ~ MARY ELECTRA  ~ AUDREY ADDISON WILLIAMS
SILVI LIGHTFEATHER ~ ALORAH INANNA
---
JULIAN FOREST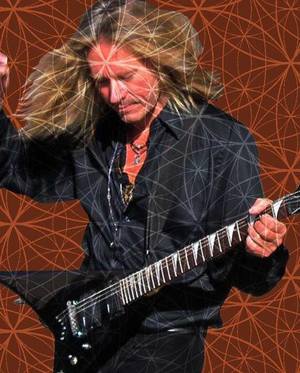 Julian Forest is a cosmic musician and sacred geometrist who has gained international notoriety for creating cascading, electrified sound waves for meditation and healing. He is currently the creator of the second EarthShift Conference in Desert Hot Springs which is a POWERHOUSE combining of forces  with the 20th anniversary of the Star Knowledge gathering, with Chief Golden Light Eagle. Julian Forest has sound tracked sacred geometry videos for Charles Gilchrist, starred in several movies, is affiliated with Surtarang Waves of Melody, started by Ravi Shankar and is building a new Renaissance on a planetary scale. The easiest way to find Julian is to type in Julian Forest musician on google or Facebook and go to his Fan Page.
---
MICHAEL TELLINGER
Michael Tellinger is a scientist in the true sense of the word, never shying away from controversial issues and scrutinizing every clue meticulously. After a 30-year long obsession with the origins of human kind and the genetic anomalies of our species, he wrote "Slave Species of God". When Johan Heine exposed the mystery of the stone ruins of South Africa to Michael in 2007, they began an irreversible process of research that led Michael to some startling scientific conclusions and the completion of two more books, Adam's Calendar and Temples of the African Gods.
Michael is also the founder of the Contributionism philosophy in Johannesburg, South Africa in the year of 2005, when he started to promote the idea of a "world without money". This idea came to Michael through his research into the origins of humankind and ancient human history – when he realized that the origins of money on our planet did not evolve out of thousands of years of barter and trade as we have been told, but that there was a very specific time, which is well described in the Sumerian clay tablets, when money was introduced as an absolute tool of enslavement over humanity, by the ancient royal political elite, whose bloodline descendants continue to use money as a tool of enslavement over the people today.
The UBUNTU Party was formed in 2010 in Waterval Boven, South Africa as a political front to raise its credibility among the general population; to reach more people through the mainstream media, and to serve as a platform of protection against possible legal action by the governing elite.
---
DR. DREAM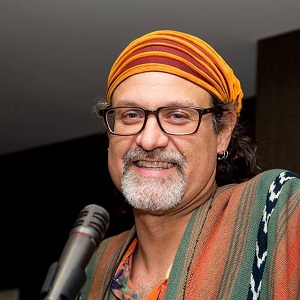 Galactivation? What he does is something you will NOT want to miss - whether you've attended one of his "Galactivations" or not! The Universal LOVE Galactivation is a multi-sensory journey with multiple energetic modalities to create a tangible spiritual experience. The energy provides an opportunity to align to an energy source that promotes healing, self-empowerment and authenticity. The Flow? Dr. DREAM guides you through visualization and storytelling into a deep meditative state. A Band of Angels joins Dr. DREAM to facilitate a range of holistic modalities and tools on and around you. See below for details.
Dr. DREAM has been gathering groups together for the purpose of raising frequencies and expanding consciousness for many years. In January of 2010, Dr. Dream officially began the Tour of LOVE. Since that time, there have been more than 380 Galactivation Experiences, in over 120 cities around the world!
---
CELESTE YARNALL
COMING SOON!
---
NEIL GAUR
---
JOAN OF ANGELS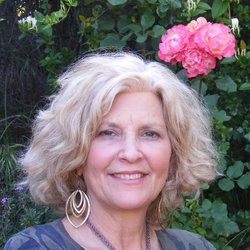 Joan of Angels, also known as Dr Joan Hangarter, DC is a visionary, intuitive artist, consultant, healer, author, speaker, who has dedicated her life to learning the art of listening to our inner voice and manifesting our visions.
In 2013, Joan began receiving the images from the Earth Messengers, Beings sent by the Divine. She was instructed to paint "33 angels in 30 days, and then to "Paint us and we will come." These messengers bring unconditional love, wisdom, guidance and most of all healing for the world. These paintings are unique portals to accessing the divine and fulfilling your destiny. These divine beings are calling us to awaken, remember, and step into our destiny. They support us in clarity of vision, dissolution of obstacles and renewed courage to follow our calling. Through group and private sessions, as well as paintings, Joan of Angels guides her clients through the awakening of mission, purpose and destiny. See www.earthmessengers.org Channeled messages available through paintings, readings, prints, cards and group events. 
---
JONAH BOLT (EMCEE)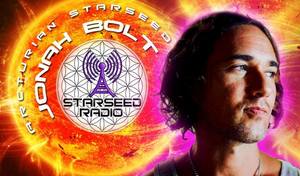 Jonah Bolt, Host and Commentator at Starseed Radio, empowers listeners by sharing ancient knowledge, secret information and technology to sustain the planet. Jonah is heavily involved in community development with organizations, such as Transition Black Mountain, NC & Transition Asheville, NC (transitionasheville.org), Peacetown Asheville, NC (peacetownasheville.org), Evolver (evolver.net) and uses aspects from the "Domain" Eco-Village for the homeless.  
He is a Youth NOW campaign activist youth now which reaches out to high school & college students across the globe, partnered & supported by We the World (wetheworld.org). Starseed topics cover the latest in World News, Conscious Living, Health & Wellness, Earth Changes, Global Events, New Technologies, Spirituality, Sustainable Practices, Esoteric Topics, Holistic Practitioners, Healers & Galactic News. He features ground breaking Conscious content, which includes Environmental and Social Change movements, Activism, springing from real change at the community level.
---
MARY ELECTRA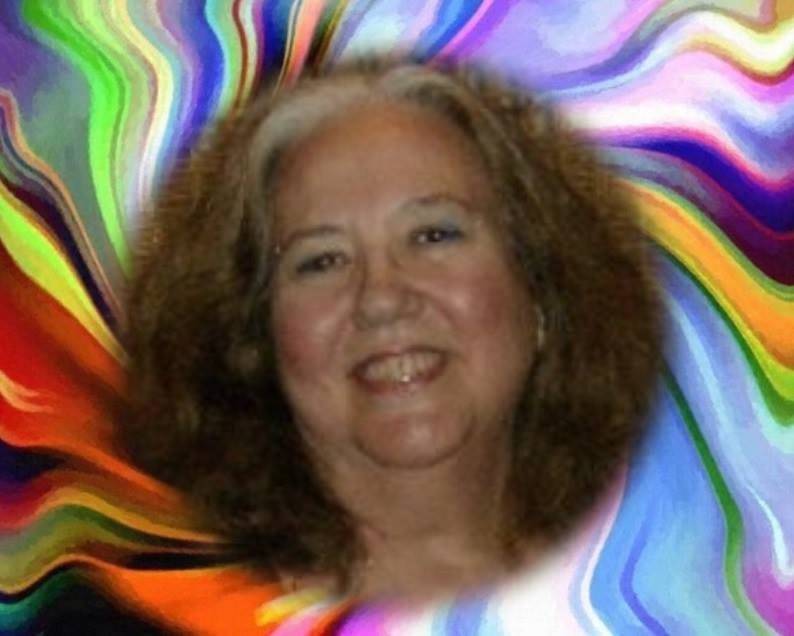 Internationally known Tonal Alchemist, Mary Electra, is a master of alchemy through sound enhancing and assisting the intentions of healing individually and globally. She has also written and published 3 books and produced 3 Sound Healing CD's.
In her healing work, Mary works on many dimensional levels, using such techniques as vibrational healing, body and breath work, tarot and spiritual counseling. Ancient sound and tonal frequencies of other dimensions manifest through her, and she is inspired by the spiritual vibrations of many masters i.e., Mary Magdalena, the Christ Consciousness, Sai Baba, Baba Ji, Mother Mary, as well as many other inter-dimensional beings.
Through the sound and inter-dimensional frequencies, unique to Mary, you will be guided to connect with your own inner wholeness through the portals of your higher dimensional self thus assisting you to find a true sense of homecoming, while opening you to your own personal "Omnipotence".
---
ERIC DADMEHR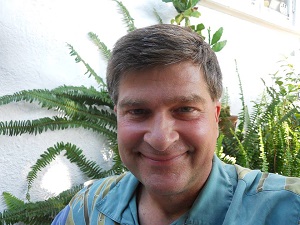 Eric Dadmehr, also known as "Eric the Healer," born at 11:11pm Year 1962 of the (Water) Tiger in Scorpio (October 28th) first started speaking professionally four years ago for David Saeed Farman where he later met and became friends with Julian Forest. Together, Julian and Eric the Healer went to Sedona to help Sierra Neblina's Galactic University and then other Alchemy Events. Last year Eric was honoured to work again with both Julian and his Earthshift.com and then again only five months later with Chief Golden Light Eagle's Star Knowledge 11:11 Conference at Miracle Hot Springs. Back by popular demand, Julian will be doing another conference at Miracle Hot Springs where Eric the Healer will give more examples of how we are waking up to the computer program Matrix we live in by recognizing many "Mandela Effect" examples, and finally how to escape our Prison Planet here where we endlessly reincarnate instead of roaming freely in the Universe and also how to remove the "bio-film" covering and coating our skin inside and embedding Morgellons's antennae into our skin layer coating so we can receive Wi-Fi detrimental signals with a "Trans-human" agenda in "Chem-trails," GMO foods, and vaccinations. Only then can we make the shift in coming Earthshift to connect to our higher Source that they try to cut us off from!
---
PETER STERLING
Peter Sterling is a award winning harpist who began to play after a series of life changing angelic encounter's in the canyons of Sedona in the early 1990's. His heart felt and celestial harp music has touched the hearts and souls of 1000's world wide with many listeners reporting beautiful visions,angel encounters and even miraculous healing's while listening to Peter's heavenly music. During his 25 year career with the harp his recordings have been at the top of the radio charts and won several awards including a Silver Global Music Award in 2016. Recently Peter has brought forth his ' Portals of Light' crystal frosted art prints which are unique kaleidoscopic and prismatic holograms coated with quartz crystal and other gem stone powders which amplify the healing energy of his art. He is  also a guide to Sedona's mystical vortex sites ushering soul's into the magic and mystery of the red rock canyons. Peter's 30 years of 'deep space exploration' have provided him with a vast body of knowledge to enable mankind to understand what else exists beyond that which meets the eye and open to new dimensional awareness. 
---
ATHENA STARSEED
Athena StarSeed, Tina Castaldi was a natural born athlete and performed as a gymnast for the first 10 years of her life. At age 11 she was diagnosed with a very rare bone disease and told she would have less than a 5% chance of ever walking again.
After 4 hard years of multiple surgeries, wheelchairs, body casts, leg braces and crutches, Tina through the power of prayer and determination got out of her wheelchair and began running marathons, doing stunt work and jumping off building at Universal Studios.
She has been on several TV shows: Nash Bridges, Body Challenge on Discover Health Channel, The Learning Channel and was feature on K ROCK for over 6 weeks, training their top DJs. As as Actress, Singer and Dancer her credits include, film as well as live theatre.
She started Americas first boot camp in 1994 and was published in Shape, Ms Fitness and many other national health magazines across the country. Her story was featured on hit TV show HardCopy with fitness guru Jack Lalanne. Castaldi's Fitness Boot Camp now renamed www.LiteBodyFitness.com trained thousands of individuals monthly for more than a decade and initiated America's boot camp fitness craze that we find outdoors today.
She has worked with and trained Hollywoods top celebrities and been features in national retreat TV shows for transformation of the body, mind and spirit. Her passion is to ignite the dormant spirits of humanity to "Dream their Life Awake!"
---
ELIZABETH ENGLAND & KEN SHEETZ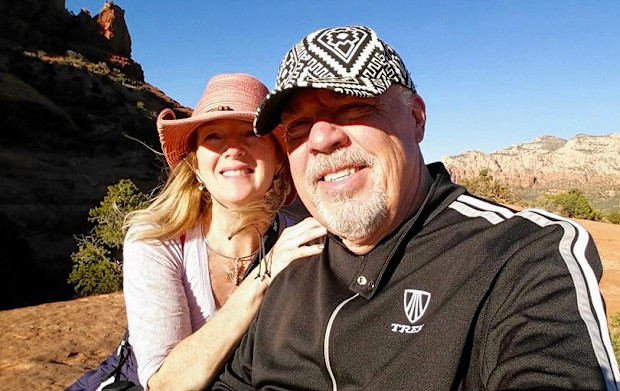 TEAM BIO:
"Ken Sheetz and Elizabeth England met in 2010 and immediately discovered an unusual connection--their sudden experience of expanded conscious awareness led them both out of 'the matrix' into planetary meditation as a practice and a mission. As the film explores, they united their lives and missions to engage film audiences as a collective consciousness in group meditation for planetary healing. In 2015, they co-produced the documentary The Coolest Meditation Ever: Antarctica 12.12.12, 24 Quantum Intentions for a Cooler Today."

KEN'S BIO:
"Ken Sheetz walked away from a successful career in Chicago real estate, building a skyscraper and Oprah's first studio Harpo Studios, to pursue his passion for filmmaking. Two decades in 'Hollywoodland' have produced over 400 films—a serious track record for a funny guy. More info http://CoolestMeditationEver.com

ELIZABETH'S BIO:
"Elizabeth England co-produces and co-hosts the Coolest Meditation Ever film projects. With 30 years in corporate and military experience, she advocates meditation for its positive effects on planetary coherence. A water keeper, her Ocean Nation social media project educates on water issues, ocean health and the vitality and memory of water."
---
MICHELLE GARCIA
COMING SOON!
---
ANARA WHITEBEAR
Anara Whitebear channels Oize, Andromedan Star Being, who brings wisdom about wholeness, sexuality, and relationships, from Light Tribe class in Sedona.
Anara is a Certified Sound Healer, Channel and Intuitive Empath. She has taught Sacred Sound and Channeling for over 15 years, opening the throats, hearts and minds of many students.
---
CHRIS KATSAROPOULOS
COMING SOON!
---
MARK AMARU PINKHAM
Mark Amaru Pinkham is an author and researcher who has published six books on the ancient mysteries of Earth and the evolution of humanity. His books include  The Return of the Serpents of Wisdom  , Guardians of the Holy Grail  , World Gnosis: The Coming Gnostic Civilization, The Truth Behind the Christ Myth  and his most recent book  , Sedona: City of the Star People  , within which he reveals that the Hopi legend of Palatkwapi, an ancient temple city built by the Star People or Kachinas, is a reference to the city of ruined red rock temples that Sedona, Arizona was built upon. Mark is also the Grand Prior of  The International Order of Gnostic Templars  , which is a revival of the gnostic and alchemical rites and beliefs of the original Knights Templar. Mark is also Director of  The Djedhi School of Ancient Wisdom  , and through  Sacred Sites Journeys  he leads tours in Sedona, Peru, Egypt and to many other sacred sites around the globe.
---
KATHY DAVIDSON
Kathy serves as a divine channel of light and love bringing in the Golden Age frequencies and information which assist humanity in the ascension process into the New Earth. Her current mission is to assist bringing in the sacred geometry and the love frequency to raise the vibration of our beloved Mother Earth.
She's a seventh generational psychic with over fifteen years of service as a channel and healer; as young as 3 she remembers seeing and hearing messages that she shared accurately from the angels. By the age of ten her telepathy and telekinetic gifts opened she could both hear thoughts and move objects including levitation of friends. As well, she's a ordained high priestess in the Goddess tradition with service in bringing forth the healing of the feminine divine ray of healing and service. Her teachings included building connection with your angels and guides and mystery school teachings of working with higher dimensional beings of light, the angels and rarified angelic realms through alchemy, magical workings, manifesting, meditation, and deeper universal teachings. She connects with Archangel Michael to bring in his frequencies as a Pillar of Light as a divine channel. As well, she works with Metatron in manifesting and 5th dimensional Sacred Geometry to bring in the light codes and assist humanity with healing through the ascension.
She plans to share our Divine Blueprint of Ascension and Ways to Integrate the new incoming frequencies while staying grounded and centered. A beautiful connection to the higher realms of angels, masters and benevolent beings of light. The 8th Chakra or Soul Star Chakra frequencies have opened more fully to connect us with the Earth Star Chakra through the Galactic Gateways and Galactic Center. Find out more about what the Galactic Federation of Light and Council of Elders are sharing and transmitting at this time.
---
DR. KATHLEEN ROSENBLATT
A pioneer in the field of Complementary medicine, Kathleen Rosenblatt co-founded the first acupuncture clinic in the U.S. at UCLA. She is a Doctor of Oriental Medicine, an Integrative Medicine Consultant, a PTSD and Depression Specialist, a PH.D. in metaphysical French and Spanish Literature from U.Conn, and lectures on Wellness and Alternative Therapies.
---
GENTLE THUNDER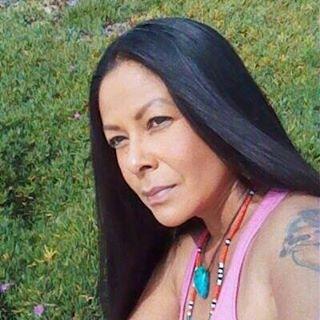 Gentle Thunder is known by her peers as an Earth Guardian, Water Protector, and Humanitarian. She allows herself to be guided by Spirit in all avenues of her work.
In the Toning Ceremony (sound healing) she facilitates, she will take you on a journey back in time, into the future, and back into the present. Through Native American drumming, and sound frequency toning, you will be guided into a deep meditation of self healing, self discovery, self love, re-calibration of cellular structure, and DNA/Karma clearing.
Around the Medicine Wheel she will share with you the significance of the wheel, how, and why the Ancestors gathered here, and teach you the dance of the Butterflies!

Visit her website to learn more about her offerings: gentlethunderniidilsta.com
---
TYLER HESS
Tyler Hess is a healer of land, culture, and soul. A certified permaculture designer, Work That Reconnects facilitator, and Way of Council space holder, Tyler interweaves ecological and social regeneration. He graduated college with a degree in Sustainable Agriculture, along with a self-designed major that included wide-ranging interests in Philosophy, Anthropology, Forestry, and Environmental Sociology. For over six years, he has traveled the country, apprenticing at many renowned permaculture farms, homesteads, and intentional communities. Recently settled into the Ojai Valley, Tyler lives at East End Eden, a 10 acre permaculture farm and educational center, where he offers land design consultations, sacred circle facilitation, and herbal medicine crafts.
---
CRYSTAL STARR WEAVER
COMING SOON!
---
MEAD ROSE
COMING SOON!
---
DORON KUTASH
YOU ARE HIGHERED!
Welcome aboard the MotherShip... you are authorized to be your Higher Self, to be your Enterprising Self, & complete your Final Mission in this Final Incarnation, as we write the Collective Heroes Journey...Together, as One.
"There's "only" ONE Project Left. We are Completing Paradise On Earth in the Next Months to Years. We are building out the Resource-Based Economic System for the planet, our Multi-Trillion $ Enterprise. We are all co-owners, co-stewards of the divine plan, grounding Heaven to Earth." - Doron Kutash, The Source - www.thesource.network
IN A SHORT PRESENTATION,
Mr. Kutash will present a Collective WorldView, a vision of the future, a positive timeline.
This will be followed by 7 panels- "focused action" panels towards our shared destination.
WE ARE THE SOURCE, WE ARE SOURCE NETWORK:
Tens to hundreds of millions of lightworkers
Tens to hundreds of thousands of organizations
Tens to hundreds of trillions of $ of wealth; value, equity, resources
UNITING, EMPOWERING, THE WHOLE OF WHO WE ARE, COLLECTIVELY:
The teams are gathering... Project plans, presentations, mindmapping, pooling resources, cooperating on projects, investing in each other/and each's projects;
Starting with providing basic needs to be met for our core members of our teams; creatively, issuing our own currencies/forms of exchange; setting up accounts and legal structures;
Revolutionizing what it is to be human, in community, on Earth, in partnership with all Life;
A UNIFIED FRONT, A NEW HUMANITY, WE ARE OPERATING AS ONE:
Focusing in on key subjects/ first action steps...
Following the presentation, approximately 30-60 solutionaries will share their insight on 7 panels..  
WELCOME TO "SOURCE TALKS":
Collective Wealth Stewardship: Accumulation, Opportunities, Accounts, Legal Structures, Cryptocurrencies, Etc.
Regenerative Communities (& Sustainable Business): Eco-Villages, Intentional Communities, Co-operative Business
Festivals, Events, Tours, Bringing Back The Village Everywhere
Humanitarian Projects for a Planetary Shift: Building the Resource-Based Economic System, Our Multi-Trillion $ Enterprise
Global Media: Changing the world via all forms of media, Millions of us turn the cameras on, broadcast the highest solutions, vibrations, entertainment, & education
Love & Relationships: Self, Family, Community, World
Healing & Balancing: Mental, Physical, Emotional, Spiritual
---
JAKE HAKOB TOROSSIAN
I am on a journey of awakening and realizing the divinity that dwells within the depths of my soul. I am a man on the Path back to the Source, discovering ways to serve others using the gifts & talents that I've been given to share. - Jake
---
LARISA STOW - SHAKTI TRIBE
Larisa Stow & Shakti Tribe are creating a vibration-raising revolution with their edgy blend of mantra-infused rock. Fronted by Los Angeles Music Award's "Singer/Songwriter of the Year" and force of nature Larisa Stow, the Tribe's music is an East meets West fusion of English and Sanskrit. Shakti Tribe is Kimo Estores on lead guitar, Benj Clarke on bass & vocals, Richard Hardy (Carole King, Dave Matthews Band, Lyle Lovett, David Lindley) on woodwinds, Bethany Grace on Violin, and Keith Larsen on drums.
---
DAVID KOBZA - GONG MASTER
"Planetary Gong Session – A Journey into Expanding Consciousness" – A journey through sound vibrations using Gongs, allowing the "willing experiencer" to expand their consciousness beyond their physical bodies and come into relationship with the Oneness of all things.
David plays PAISTE Planetary Gongs and ancient Chinese Chau Gongs which immerse the audience in a cascade of tonal vibrations. Benevolent extraterrestrial beings assist him in recognizing and understanding how human biology and consciousness is able, if willing, to synergistically access Divine vibrational states of unconditional love, unity and consciousness.
David has been working with gongs exclusively and alongside other sound healers and sound artists to provide a sacred space to facilitate heart-centered awareness of our relationship to all things seen & unseen. His CD release, 'Earthstar Alchemy' is available on iTunes Store and Amazon.com.
---
DR. STEPHEN EZRA WEST
Dr. C. Samuel West is the Father of Applied Lymphology to the lay public and also the Father of the Sodium Potassium Pump, since he discovered it and was the first person in the world to name it the Sodium-Potassium Pump and to call it the 'Electric Generator' of the cells. This electric generator maintains the delicate sodium potassium balance and gives all cells the POWER to work.
---
AUDREY ADDISON WILLIAMS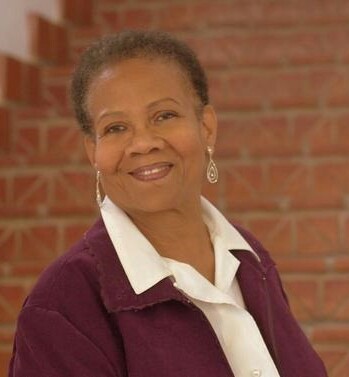 Audrey Addison Williams . . .
is a charismatic leader with broad-​-ranging
managerial skills in both the nonprofit and
for-​-profit worlds. Her major strengths are her
ability to marshal and motivate people and to
manage priorities, projects, and budgets.
Audrey has a collaborative leadership style. She
is solution-​-oriented and purpose-​-driven, resilient,
and undaunted by tough challenges. She is a
fearless communicator with an ability to see
problems and issues from many points of view
and to build coalitions around shared interests
and objectives.
Convinced that life is about service and
celebration, she is committed to both.
---
CRYSTAL STARRWEAVER
Crystal StarrWeaver - "Starr Grandmother"
As an Intuitive Counselor, Empowermental Facilitator, Sedona Sacred Journey and Vortex Guide, CBD Educator, and Universal Channel, she will be sharing her Wisdom of Life. It is time to consciously living your journey. As the Owner of a Collective Conscious Store in Sedona supporting many of their journey. Crystal StarrWeaver loves to do Spiritual Journeys sacred land and Medicine Wheel ceremonies that have opened many on their path and changed lives.
---
ALORAH INANNA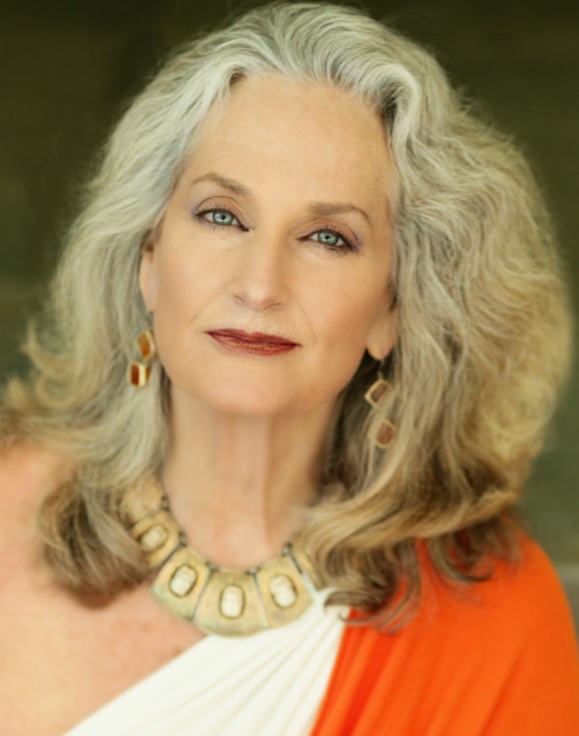 In 1988, ALORAH INANNA and her late husband, Michael, were introduced to the visionary medicine Ayahausca.  The experience they had changed their lives forever.


It enabled them to create a Divine, Conscious Marriage.  It enabled them to develop and lead a powerful, three day intensive called The Mind of Love which they taught to thousands of people  from 1990 till Michael's death in 2001.  And it transformed ALORAH from a woman named Karen, to a Goddess named Christina, to  ALORAH INANNA, The Goddess Alive. 
Since that time – for more than 25 years - ALORAH has lived her life as an Emissary of the Goddess, bringing a Divine, Feminine Presence to all whom she meets. 
Known for her authenticity, her sensuality, and her unique  Goddess style,  ALORAH calls us "Out of our story and into our Glory,  connecting together as Mythic Divines." 

Her presentation on  Erotic Wellness is sure to be mentally stimulating, physically fulfilling and  emotionally satisfying,   because, as anyone who knows her knows, "She Brings the Fun!
---
 SCHEDULE
| | |
| --- | --- |
| FRIDAY |   |
| 8:00AM - 9:00AM | MUSIC / HEALER |
| 9:00AM - 10:00AM | PANEL WITH DORON |
| 10:00AM - 11:00AM | KATHY DAVIDSON |
| 11:00AM - 12:00PM | JOAN OF ANGELS |
| 12:00PM - 1:00PM | CRYSTAL STARWEAVER |
| 2:00 PM - 3:00PM | DR. KATHLEEN ROSENBLATT |
| 3:30PM - 5:00PM | PETER STERLING - WORKSHOP |
| 5:00PM - 6:00PM | CHRIS AND ANARA |
| 6:00PM - 7:00PM | DINNER |
| 7:00PM - 8:00PM |  MICHAEL TELLINGER |
| 8:00PM - | SPOKEN WORD WITH NEIL |
| | |
| --- | --- |
| SATURDAY |   |
| 7:00AM - 8:00AM | ATHENA STARSEED |
| 8:00AM - 10:00AM | PANEL WITH DORON |
| 10:00AM - 11:00AM | MARK AMARA PINKHAM  |
| 11:00AM - 12:00PM | JONAH BOLT |
| 12:00PM - 1:00PM | ALORAH INANNA |
| 1:00PM - 1:45PM | SILVI LIGHTFEATHER |
| 2:00PM - 4:00PM | KEN SHEETZ & ELIZABETH ENGLAND |
| ((( FILM & MEDITATION))) |   |
| 4:30PM - 5:00PM | CHRIS & ANARA |
| 5:15PM - 6:00PM | PETER STERLING |
| 6:00PM - 7:00PM | DINNER / MEDICINE WHEEL |
| 7:00PM - 9:30PM | DR. DREAM |
| | |
| --- | --- |
| SUNDAY |   |
| 7:00AM - 8:00AM | AUDREY WILLIAMS |
| 8:00AM - 9:00AM | CHRIS & ANARA |
| 9:45AM - 11:00AM | ALORAH INANNA |
| 11:00AM - 12:00PM | CELESTE YARNALL  |
| 12:00PM - 1:30PM | ATHENA STARSEED |
| 12:30PM - 1:00PM | MARY ELECTRA |
| 1:00PM - 2:00PM | GENTLE THUNDER |
| 2:00PM - 4:00PM | LARISA STOW |
| 4:00PM - 5:00PM | MICHELLE GARCIA |
| 5:00PM - 5:30PM | ERIC DADMEHR |
| 5:30PM - 6:30PM | PANEL WITH DORON |
When & Where

Miracle Springs Resort
10625 Palm Drive
Desert Hot Springs, CA 92240


Thursday, June 1, 2017 at 4:00 PM

-

Sunday, June 4, 2017 at 4:00 PM (PDT)
Add to my calendar
Organizer
julian forest is a world renowned musician and sacred geometrist . with projects all over the world.