| | |
| --- | --- |
| 3-Day Design Thinking Bootcamp | |
Event Details

This 3-day bootcamp will be held 29 - 31 March  2016, from 8:00am to 4:30pm each day

Program Overview
The design thinking process is human-centered and prototype-driven process for innovation that emphasizes learning by doing.  Participants in our bootcamp will collaborate in teams to complete a challenge using design thinking tools and strategies. 

This bootcamp design challenge is being sponsored by the Arlington County Department of Human Services whose mission is to strengthen, protect, and empower those in need.   Their challenge is how to deliver an exceptional customer experience that enables those in need to find out about and gain access to all services available to them with greatest ease and efficiency.
We will provide a facilitated, hands-on approach that addresses this challenge while helping you learn and practice the five concept of design thinking -- Empathy, Define, Ideate, Prototype, and Test.  Our bootcamp is open to anyone who has an interest in becoming skilled in design thinking.

Key Take-Aways
An understanding of the key principles and tools of desig

n thinking, allowing you to bring them to life within your organization


The confidence to tackle the task of "being innovative"

The ability to empower your employees to be innovative

Resources and tools including the following:

Design Thinking Guidebook

Design Thinking Resource List

Design Thinking Toolkit (over 100 tools linked to the five steps of design thinking)

Briefings, materials, and facilitation notes to help you facilitate your own design thinking workshop
Who Should Attend
This program is designed for individuals who are responsible for tackling strategic challenges in their organizations.  We also welcome members of a team to attend and learn together.

Facilitator Profiles
Chuck Appleby
Chuck is the president of Appleby & Associates, a leading-edge company that specializes in solving wicked problems associated with transformation and innovation.  He integrates his passion and talents in design thinking, collaborative problem solving, strategy development, and change management to help companies develop effective and sustainable solutions.
Chuck has leveraged his entrepreneurial talents by starting two consulting companies, leading the new ventures group at two technology firms, and co-founding a non-profit whose mission is to spread experiential learning methods globally.
He is a change agent who brings innovative approaches to industry, government, and non-profits.  He was the co-designer of the US Government's most successful acquisition center of excellence, and was a catalyst in the United Nation's environmental program's project to build the first energy-neutral building in the UN system.
Chuck's commitment to human-centered design has been put to use in a variety of organizations including Arlington County, Manulife Financial, the Minnesota Zoo, the U.S. Environmental protection Agency, and The George Washington University.
He has a PhD (with distinction) in International Relations from The Johns Hopkins University, School of Advanced International Studies, and a BA in History and Economics (magna cum laude) from Dartmouth College.

Mariana Balgurevich
Mariana is an experienced design thinking consultant.  She believes that radical change is needed in the way organizations approach the creation of both success and sustainable growth.  Mariana's practical approach to fostering innovation starts with asking powerful questions to clarify the design challenge.  Next, she uses her extraordinary ability to empathize with clients and help them uncover both unmet and unstated needs.  She uses simple and easily understood tools drawn from a variety of organization development models to develop creative and viable solutions, and she leverages her innate ability to connect diverse groups of people to get buy-in for change.  Finally, she empowers organizations to carry forth human-centered design on their own by creating sustainable communities of practice.

As a design thinking coach and facilitator, Mariana has worked with a number of organizations including Arlington County (Virginia), The Millennium Challenge Corporation, and Northern Virginia Family Service.  She has designed and delivered workshops to solve complex problems that have not responded to traditional methods of problem solving.  She is a passionate advocate and has spread the philosophy and impact of human-centered design in conferences and workshops.

Mariana has an MS in Organization Development and Knowledge Management from George Mason University, and a BA in Business Administration from the Universidad de Buenos Aires in Argentina.
Testimonials
I cannot tell you how appreciative I am for yesterday's activity -- a real peak experience!
I've been bragging [about the Bootcamp] for the last 24 hours.  Design, implement, expert facilitation -- wow!!
AWESOME three-day experience!
What a great experience!  Invigorating and engaging with much broader application than citizen engagement.
This workshop was a very unique opportunity for me.  Never in my career have I been able to immediately apply the concepts of a training workshop.  I feel very energized and ready to used design thinking in my day-to-day projects.
Great class.  Learned a lot and it took me out of my comfort zone.
I loved the fast pace.  It was a great experience and worth participating in.
Want to read more about Design Thinking?
http://rogerlmartin.com/library/articles/design-thinking
Watch this video and learn how the Arlington County Public Library successfully used design thinking to  increase attendance in the library:
https://wwwyoutube.com/watch?v=RDMF72WLZZQ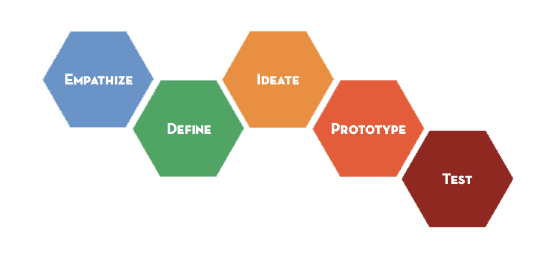 More Bootcamp Details
Convenient to parking and accessible by bus from Metro.

Handicap accessible
Doors open at 8am
Continental breakfast and snacks provided each day.  There is a cafeteria in the building where lunch may be purchased.

Casual attire

Refund policy:  A 50% refund will be given for a cancellation made on or prior to 29 February.  In lieu of this partial refund, a registration may be passed from one person to another with written approvel of the organizer.  We reserve the right to cancel the Bootcamp up to fourteen (14) days prior to the start date, in which case registrants will be promptly notified and will receive a full refund.  We are not responsible for travel expenses or any costs that may be incurred as a result of a cancellation.

Where

Sequoia Plaza
2100 S Washington Blvd
SEQ1-AUD
Arlington, VA