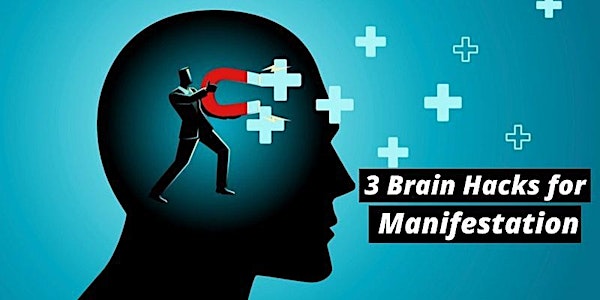 3 Brain Hacks for Manifestation - Free 1Hr Webinar (Recording)
Learn how to utilize the power of your brain to cultivate and manifest the life you deserve.
About this event
Get access to the 1Hr webinar recording - 3 Brain Hacks for Manifestation
Do you want to be more focused and release stress tension that blocks your ability to pull the things you want in your life?
These days the phrases "change your energy" or "raise your vibration" are shaping lives. Many people are discovering how they can change their energy through vibration movement, and energy awareness training to be in tuned with what they seek to create in their lives.
When you feel good inside your Internal rhythm in the body is vibrating at a high frequency. This is done through light and gentle vibration exercises. This workshop will focus on restoring and raising your vibration. Together we will relieve the tension from neck arms and chest and strengthen the energy center of our core, which is the root of where things are created. This will help you create the energetic condition for optimal function of your body and brain to manifesting the things you want.
Tatiana will guide you through lecture, light movement and meditation to help empower you to create your best healthy life.
Register Now.
Learn more about our presenter below!
Intuitive Life Coach and Energy Healer, Yoga/Ki-gong/Meditation Instructor, Brain Education Trainer.
Tatiana is a Brain Education instructor and she specializes in helping people raise their vibration through their body mechanics (movement). Her natural intuitive abilities led her to the study of energy awareness and levels of consciousness. Tatiana would like to assist you in that direction.