Description
Kick off your 2019 with Buskey Cider on New Year's! 3-2-1 countdown drink specials ending in DOLLAR DRINKS as we approach midnight and ring in 2019 with a prize filled balloon drop!

$40 Early Bird (limited tickets available)
$50 General Admission (begins once Early Bird Tickets are all gone!)
******** THIS PARTY ALWAYS SELLS OUT, SO BE SURE TO BUY TICKETS EARLY!

Ticket includes:
Admission
Complimentary New Year's Toast
Limited Release Commemorative Buskey Cider NYE 2019 Glass
WATERMELON ROSEMARY vintage keg drop
Special ONE NIGHT ONLY cider release
Midnight balloon drop with Buskey prizes
Limited guest craft beer options
Dinner included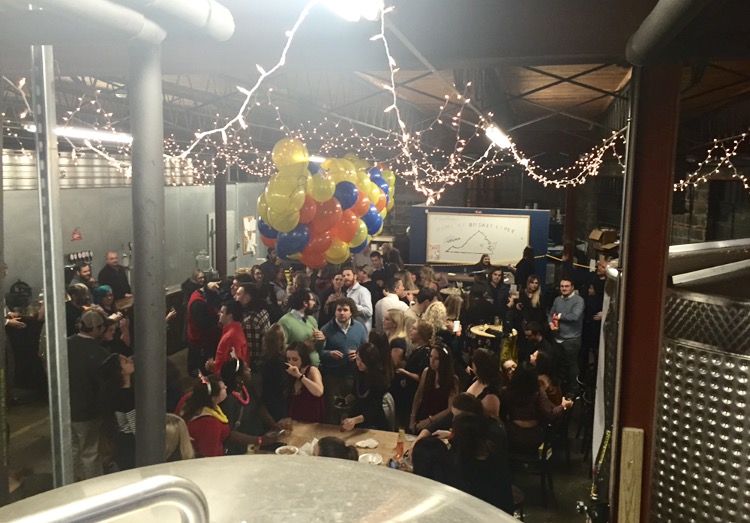 Cider specials all night!

$3 - Until 10pm
$2 - Until 11pm
$1 - Until midnight!!!

If you're looking to celebrate RVA-style on New Year's, you've found the right place! Party your last night of 2018 away with Buskey Cider in RVA's own Scott's Addition! #GetBuskey
******** THIS PARTY ALWAYS SELLS OUT, SO BE SURE TO BUY TICKETS EARLY