Description
About Conference
Conference Series LLC is overwhelmed and delighted to announce the inception of the novel event "2nd World Congress on Embryology and In Vitro Fertilization". The most awaited event would be staged during March 30-31, 2018, at Orlando, USA. With the theme upholding "Exploring the Novel Research & Techniques in Reproductive Health", the event is assured to bring forth transparent and significant changes in the Healthcare sector.
Scope of Embryology and In-Vitro Fertilization:
Embryology a branch of science deals with the morphological aspects of organismal development. The genomic and molecular revolution of the second half of the 20th century, together with the classic descriptive aspects of science that allowed greater integration in our understanding in many developmental events. Through such integration, modern embryology helps to provide practical knowledge that is applied to assisted reproduction, stem cell therapy, birth defects, fetal surgery and other fields.
Overview:
IVF 2018 aims to gather a large number of participants from all over the world in the related topics to address and discuss about the recent information, controversies and the future directions. It will be a good opportunity for us to update the relevant research data and their clinical applications and interactive moments which will clarify the uncertainties. This conference will offer an exciting, cutting edge program with a high profile, scientific international and speakers, with a wide range of concurrent sessions focusing on specialist areas in IVF and reproductive biology.
Why Orlando?
Orlando is one of Florida's most comprehensive private, not-for-profit healthcare networks, and is based in Orlando, FL. Orlando Health is a $2.6 billion not-for-profit health care and a community-based network of physician practices, hospitals, and outpatient care centers throughout Central Florida. More than 2,000 physicians have privileges at Orlando Health, which is also one of the area's largest employers with more than 18,000 employees who support our philosophy of providing high quality care and service that revolves around patients' needs. Every day, 100,000 inpatient admissions and nearly 900,000 outpatient visits each year. In all, Orlando Health serves 1.8 million Central Florida residents and more than 4,500 international patients annually. Additionally, Orlando Health provides more than $204 million in support of community health needs. The median annual Clinical Pharmacist salary in Orlando, FL is $105,998, as of January 30, 2017, with a range usually between $97,853-$114,484 not including bonus and benefit information and other factors that impact base pay.
Who should attend?
Pharmacologists
Ultra Sound Specialists
Clinical embryology
Infertility and IVF Units
Gynecologists
Obstetricians
Reproductive Endocrinologists
Internists
Hematologists
Reproductive Medicine Specialists
Reproductive Immunologists
CONFERENCE OPPORTUNITIES:
For Researchers and Faculty members:
Speaker presentations
Poster presentation
Symposium hosting
Workshop organizing
For Universities, Associations & Societies:
Association partnering
Collaboration proposals
Academic partnering
Group participation
For students and Research scholars:
Poster competition
Young Researcher Forum
Student attendee
Group registrations
For Business Delegates:
Speaker presentations
Symposium hosting
Book launch event
Networking opportunities
Audience participation
For product manufacturers:
Exhibitor and Vendor booths
Sponsorship opportunities
Product launch
Workshop organization
Scientific partnering
Marketing and Networking with clients
Market Analysis
Embryology has become an important research area for studying the genetic control of the development process, its link to cell signaling, its importance for the study of certain diseases and mutations, and in links to stem cell research. As defined by WHO, infertility is a complex pathology that requires appropriate investigation and treatment. One of the most effective treatments is IVF and its related technologies these techniques cannot be replaced by other procedures and have resulted in the birth of more than 6 million babies throughout the world.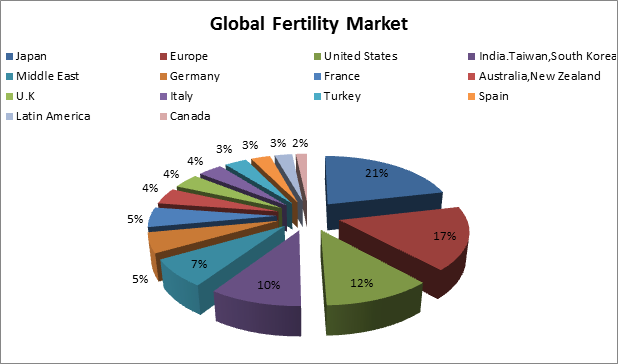 Glance at Market of Embryology:

The world's leading Embryology market has attracted the rising use of intra-cytoplasmic sperm injection (ICSI) for the treatment of infertility. The report in Human Reproduction shows that while ICSI use has leveled off in some regions, its use is approaching 100% of assisted reproduction cycles in the Middle East and a few countries in other regions, despite the fact that ICSI was developed for the treatment of male infertility, which is a factor in around 40% of couples seeking fertility treatment. The global fertility testing devices market is broadly categorized into ovulation prediction kits and fertility monitors. The fertility monitors segment includes saliva-based monitors, urine-based monitors and others. The ovulation prediction kits market held the larger share of the global fertility testing devices market in 2015. However, the fertility monitors market is estimated to grow at the higher CAGR from 2015 to 2020. The average cost of in vitro fertilization in the U.S. is currently about $11,000 to $12,000.
Statistics which shows growth in importance of In Vitro Fertility:
Infertility is one of the major concerns in the world. One out of six couples in the world suffers from some form of infertility. About 10% women aged 20-44 suffer from infertility. There are various causes for infertility which include physiological (20-30% cases), some cases include genetically induced disorders whereas sometimes it may be self-induced as in case of contraceptive surgeries. The market is driven by rising awareness amongst couples, a strong and developed health structure in developing nations, low cost treatment options available, and rise in the new methods like in vitro activation and surrogacy. The testing and treatment market is growing at a faster rate in males than females. The earlier social taboos among men regarding male fertility have been declining, leading to increase in the male infertility testing and treatment market.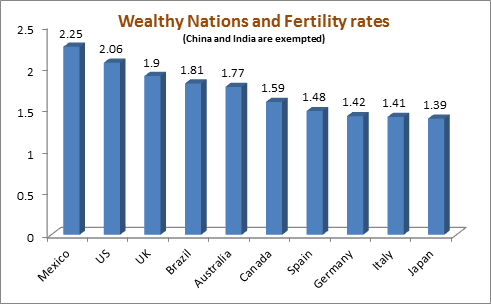 Major associations supporting Embryology are:
Human Fertilization and Embryology Authority (HFEA)
American embryo Transfer Association (AETA)
International Embryo Transfer Society (IETS)
Canadian Embryo Transfer Association (CETA/ACTE)
Breed Associations-Canadian Embryo Transfer Association
European Union Tissues and Cells Directives (EUTCD)
Societies and Organizations supporting Embryology are:
British Society for Developmental Biology (BSDB)
International Society of Stem Cell Research (ISSCR)
International Society of Developmental Biologists (ISDB)
International Federation of Placenta Associations (IFPA)
Japanese Society of Developmental Biologists (JSDB)
Teratology Society (TS)
Alex's Lemonade Stand Foundation
Alliance for Aging Research
Alliance for Regenerative Medicine
ALS Association (Amyotrophic Lateral Sclerosis Association)
Alpha-1 Foundation Colleen M. Murphy
Please contact the event manager Marilyn below for the following:
- Discounts for registering 5 or more participants.
- If you company requires a price quotation.
Event Manager Contact: marilyn.b.turner(at)nyeventslist.com
You can also contact us if you require a visa invitation letter, after ticket purchase.
We can also provide a certificate of completion for this event if required.
NO REFUNDS ALLOWED ON REGISTRATIONS
-----------------------------------------------------------------
This Event Listing is Promoted by
New York Media Technologies LLC in association
with Conferenceseries Ltd.
http://www.NyEventsList.com
http://www.BostonEventsList.com
http://www.SFBayEventsList.com
-----------------------------------------------------------------
SHU171109CEV