2nd Tuesday Lunch N Learn - November - Facebookin' for Business: Part 1
Description
Speaker: Jackie Brown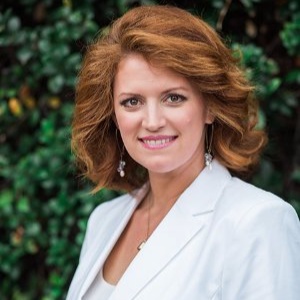 Nov 14th 11:30 am - 1 pm
Facebookin' for Business - Part 1
Speaker: Jackie Brown

Jackie Brown is the Owner of Initial Social Media, LLC; a megaphone for small businesses. Her passion for helping small companies grew out of owning a few herself and knowing what it's like to be the CEO, the janitor, and everything in-between. Her design degree has given her nimble graphic design skills that allow her to think of her audience first when designing a marketing strategy for an entrepreneur. Moving 5 times in her 10 year marriage, has strengthened her networking skills, allowing her to rapidly grow her social media marketing company. With a journalist husband, she has acquired verbal agility that gives her an edge over her competition when crafting unique, pointed posts for any of her clients. With two daughters in college, her attitude for compromise provide steady working relationships that always put the clients first. Above all, Jackie wants to help the backbone of our economy – small businesses and entrepreneurs – grow their companies to fulfill their goals.
Topic:
Facebookin' For Business - Part 1
What you will learn:
Social media is a great tool for businesses to share their story. In this workshop Jackie will show you the basics of Facebook and how you can use it for telling your prospects about your business.

This three part series starts with Part 1: "What are all these buttons!?"

Jackie will show you the basics of setting up your business profile on Facebook and what some of the many features are. You should come with your laptop and be ready to tweek your business profile to make it look professional and unique. We will also review Facebook Event features. This class will help you get a handle on this major social media platform.

Where: Brew Bus
Lunch Provided by Sponsor:
initial Social Media