'2nd Sunday' - 8th April

Sunday, April 8, 2012 from 6:00 PM to 8:00 PM (Arabian Standard Time Kuwait Time)
Event Details
Sunday 8th April
18.00 - 20.00
Katara - Building 15
How to get your business started in Qatar!
Join us for our monthly networking group where entrepreneurs can network, share ideas and get inspired!
This month we will have a speaker from QDB talking about their new programme of support for Entrepreneurs and Small Businesses:
The SME Toolkit -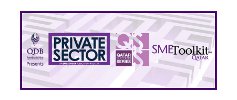 Registration - 6.00 pm
Talk - 6.15
Questions - 6.30
Buffet and Networking - 7.00 pm
Finish - 8.00 pm 
Start the week inspired!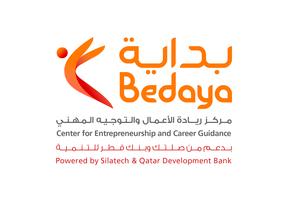 When & Where

Building 15
Katara



Sunday, April 8, 2012 from 6:00 PM to 8:00 PM (Arabian Standard Time Kuwait Time)
Add to my calendar
Organizer
مركز بداية
يعد مركز بداية المدخل الأمثل للشباب القطري للوصول إلى مجموعة كبيرة من الخدمات بما في ذلك التوجيه المهني والتقييم الذاتي وتنمية المهارات في مجال العمل وريادة الأعمال، كما يتيح المركز فرص التوجيه والتطوع والتدريب العملي والمشاركة في العديد من الفعاليات بمشاركة عدد من الخبراء في كافة المجالات.
اليوم أصبح المركز الوجهة المفضلة لكافة الباحثين عن الإبتكار ودخول معترك الحياة العملية، بالإضافة إلى الطلاب اللذين يحتاجون إلى حافز لإختيار التخصص الملائم لهم، أو لإختيار المهنة التي تناسب تطلعاتهم وطموحاتهم.
لذلك يسعى مركز بداية بكل قوة لتوفير مجموعة واسعة من الخدمات لتوجيه رواده وصقل روحهم إن كان على مستوى ريادة الأعمال أو التطوير المهني، من خلال مدهم بأدوات تنمية المهارات والخدمات الاستشارية من خلال مجموعة واسعة من البرامج والفعاليات وورش العمل والجلسات للمساعدة في سد الفجوة بينهم وبين عالم الأعمال، ومساعدتهم على اتخاذ الخيارات المهنية الصحيحة.
ساعات العمل من 9 صباحاً – 5 مساءً
هاتف : 44080268
الموقع الالكتروني : www.bedaya.qa
تابعونا على مواقع التواصل الاجتماعي
Instagram: bedayaqa
Facebook : BedayaCenter
Twitter : @bedayaqa
Email : info@bedaya.qa