Description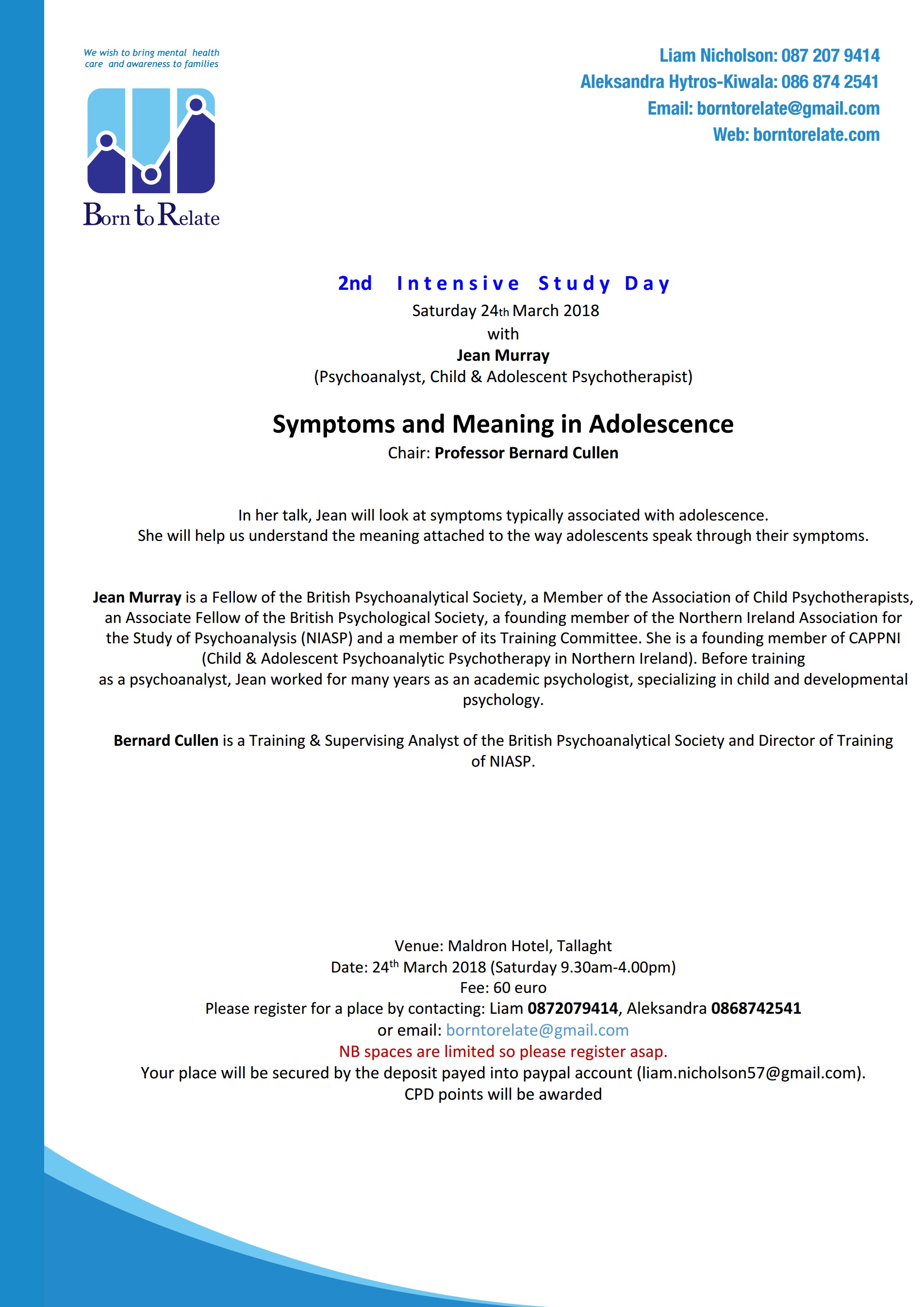 We wish to invite you for a second study day with Jean Murray which will take place in Maldron Hotel Tallaght on 24th March 2018.
The day will be a great opportunity to learn to understand adolescent's mindset. Jean will help us decipher the meaning behind symptoms typical in adolescence.
As usually, she will talk in a simply beautiful and understandable way. She will explain difficult emotional phenomena that all of us can relate to.
She will deliver a paper in the morning session and after lunch together with prof. Bernard Cullen she will conduct
a work discussion group where real life difficulties will be explored and understood.
Please do not hesitate to contact us on 0872079414 Liam or 0868742541 Aleksandra
If you find the event interesting, please do not hesitate to spread the word about it.