An online session for business owners and leaders.
About this event
The 2nd quarter is just about here. It's time to review the accomplishments of the 1st quarter and focus on the rest of your tasks. Let's be prepared and ready to accomplish your goals. Join me for an online session where I will share with you tips to help you develop a strategy to maximize your efforts.
This session is for established businesses that are developing their strategic focus for 2021 and beyond.
This is a FREE event for business owners.
Register today and see you online!
---
Coach: Antonella Smith is the CEO and Marketing Strategist/Coach of Clear and Concise Marketing LLC. Her consulting company exists to provide businesses with effective marketing solutions to help them turn their business pains into business success. They are a results-driven strategic partner.
_____
Terms of Participation Agreement
By registering for this event, you also consent to receive email communication from Clear and Concise Marketing LLC about events and updates that may interest you.
Let's grow and scale your business. Click HERE for details about one-on-one coaching online.
Organizer of 2nd Quarter Preparation for Small Business Owners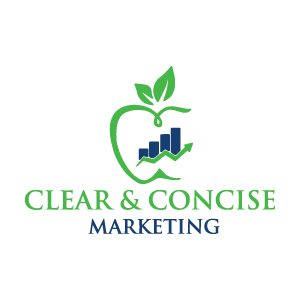 Clear and Concise Marketing, LLC is your partner in success, helping your organization overcome business pains and grow to the next level. We are a consultant company and we work one-on-one with each client to analyze and identify the organization's needs. Then, we develop an original strategy for reaching the target market. We apply a client focused approach to business, which has proven to be the most effective method for delivering results.
https://www.clearconcisemarketing.com/