Description
The 2nd Philippine Airport Modernization & Expansion Summit gathers high level executives from government officials; airports authorities; terminal operators; architects; construction contractors ; leading technology solution providers and investors in a focused 2-day program. Panel discussions and presentations will elaborate investment strategies, commercial challenges, operational efficiency and updated technologies required for guaranteeing customer satisfaction and success.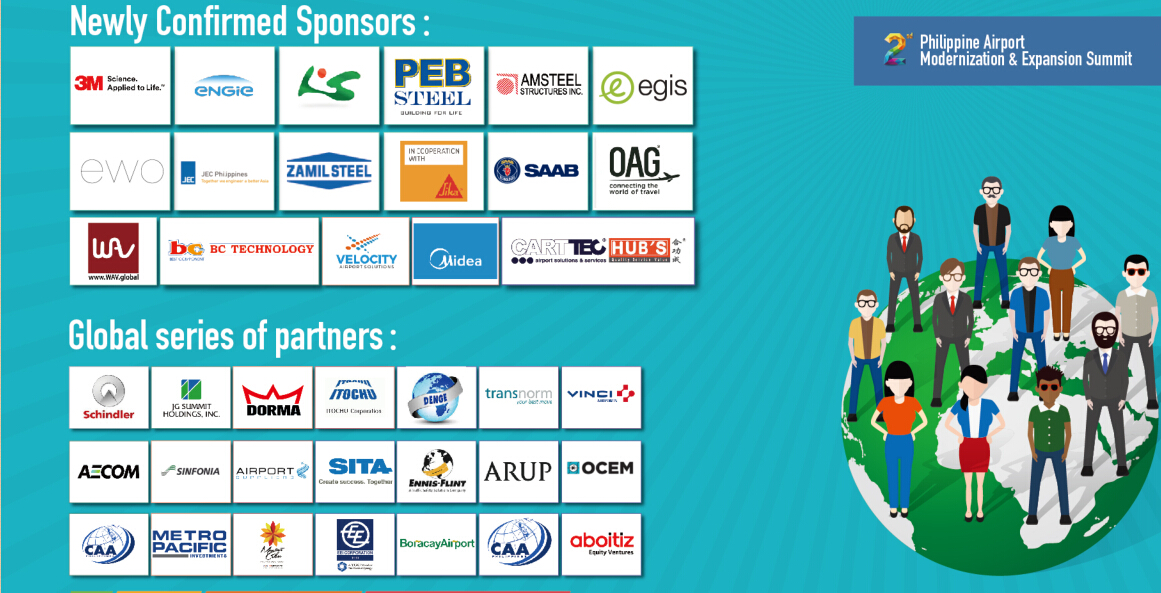 Top Highlight
1. PPP Programs and Airport Projects
2. Practical improvements on Manila Airport Operations and Passenger Experience in spite of Being Limited by the Current Airport Location for the Next Five Years
3. Clark - Manila Surface Connection
4. Airport and Airline Cooperation
5. Economic Overview of Philippines & SEA
6. Ground Handling in Philippines
7. Airport Safety and Security
8. Top Talk: Strategic Insights in Airport Innovations
9. Case Study--Developing the World's First Resort Airport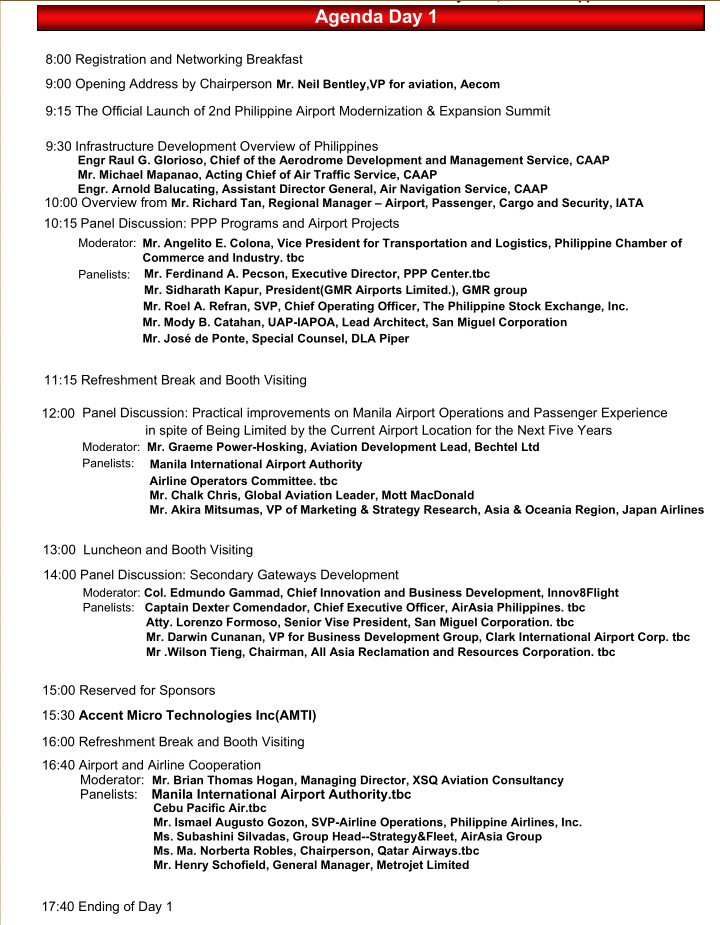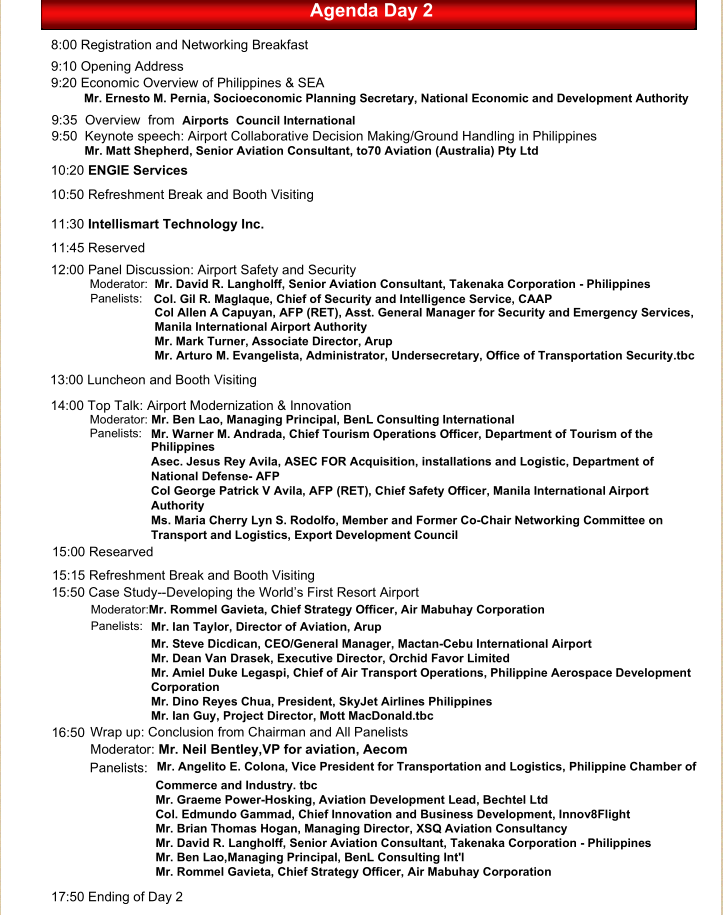 Please contact ellen@mykar-events.com for more details.
Cheers!