2nd Massachusetts Clean Energy Industry Economic & Workforce Development Leadership Roundtable

Tuesday, September 28, 2010 from 8:00 AM to 3:00 PM (EDT)
Event Details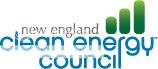 For directions to the Fairfield Inn and Suites by Marriott Conference Center, please Click Here.
Welcome! 
We hope that you will register today to send a senior representative from your clean energy company, economic development agency, or workforce education and training organization for:
The 2nd Massachusetts Clean Energy Industry Economic and Workforce                                            Development Leadership Roundtable
The Roundtable is on September 28, 2010 at the Fairfield Inn and Suites by Marriott Conference Center in New Bedford, Massachusetts.  Registration begins at 8 am and the Roundtable ends at 3:00 pm.
Please note that the Roundtable is free, but that seats are limited, and you must register by September 10 to attend .  There will be no "at the door" registration.
The Roundtable is sponsored by the Massachusetts Clean Energy Center, New England Clean Energy Council, UMass Dartmouth, UMass Lowell, and the Garfield Foundation. 
Detailed information is below, or email kevinldoyle@gmail.com. 
Who may attend?
Invited clean energy companies, economic development agencies, job training programs, union representatives and educators from the Massachusetts Workforce Investment Board regions of Brockton, Bristol, Greater New Bedford, Cape and Islands, and South Shore.  For a full list of the communities in these workforce regions, go to http://www.massworkforce.com/region-map.php.
No more than two representatives from each clean energy industry company may attend.  Only one representative from other entities may attend.  
Why should your company be at the Roundtable? 
The Roundtable will bring together efficiency, demand response, smart grid, solar, wind, biofuel, biomass, geothermal, tidal, storage and other clean energy companies in southeastern Massachusetts with supporting stakeholders to generate policy and action recommendations that will allow the Commonwealth to strengthen its position as a national leader in the clean energy industry and create a high quality workforce to meet the industry's growing demand.
Government officials, colleges, and job training programs, need your voice and creative ideas.
Roundtable Agenda
8:00am-8:30am -  Breakfast and Networking 
8:30am-9:00am - Welcome, introductions and goals for the Summit             

9:00am-9:45am - "The State of Clean Energy in Massachusetts"
                  Patrick Cloney, Executive Director, Massachusetts Clean Energy Center

9:45am-10:45am - Panel discussion: "Clean Energy Sector Perspectives on Economic and Workforce Development Needs in Massachusetts" 
                  Moderator: Peter Rothstein, President, New England Clean Energy Council
Current panelists include:
*  Vin Graziano, President, RISE Engineering
*  John McCarthy, CEO, Qteros
*  Lori Ribeiro, Senior Program Director, Nexamp 
*  Mark Rodgers, Communications Director, Cape Wind
10:45am-11:00am - Break
11:00am-12:30 pm - Breakout groups: "Actions to grow the clean energy industry in Massachusetts and assure a high quality workforce"  
12:30pm-1:15 pm - Networking Lunch
1:15pm - 2:45 pm: Report out and discussion
2:45 pm -3:00 pm  Evaluations and Adjourn 
About the 1st Roundtable
The 1st Massachusetts Clean Energy Industry Economic and Workforce Development Roundtable was held at the UMass Lowell Inn and Conference Center on June 23, 2010.  It was an outstanding success with 125 attendees from over 100 clean energy companies and stakeholder groups from the Boston, Metro North, Metro Southwest, Greater Lowell, Merrimack Valley and North Shore WIB regions.
Attendees at the 2nd Roundtable will receive a report summarizing the conversation and recommendations from the Lowell Roundtable.
A 3rd Roundtable will be held in Springfield before the end of the year for clean energy companies in the central and western WIB regions of the state. 
When & Where
185 MacArthur Drive
New Bedford, 02470


Tuesday, September 28, 2010 from 8:00 AM to 3:00 PM (EDT)
Add to my calendar
Organizer
The New England Clean Energy Council's mission is to accelerate New England's clean energy economy to global leadership by building an active community of stakeholders and a world-class cluster of clean energy companies.
The Council represents a diverse set of stakeholders, including clean energy companies, venture investors, major financial institutions, local universities and colleges, industry associations, area utilities, labor and large commercial end-users.