Description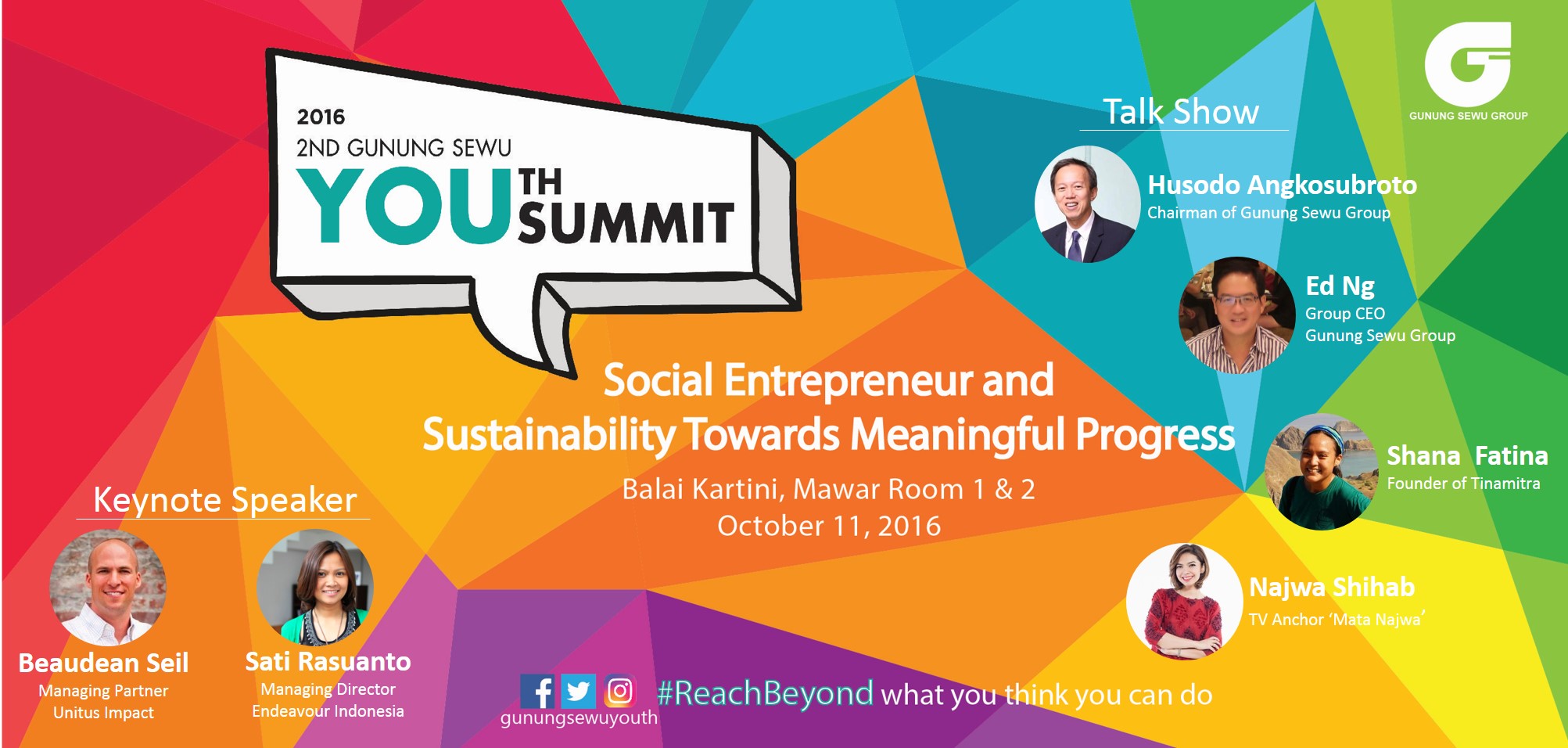 2nd Gunung Sewu Youth Summit on Sustainability will cover theme on "Social Entrepreneurship and Sustainability Towards Meaningful Progress".
Use a code "openinvitation" to register if you don't have your invitation code.
Agenda :
Interactive Discussion on Social Entrepreneurship Mindset with :

Gunung Sewu Business Case on Solving Social Problem by Implementing Social Enterprise mindset
Talkshow on Social Enterprise Practice with Najwa Shihab
Get exposed to Business that benefit both Stakeholders and Society and make an impact to our nation.
How does it feel to be PArt of Gunung Sewu Youth Summit? See our last year youth summit in our Youtube Channel
*This event is open for University Student on 3rd or 4th year of their study.
*For student who received a special invitation, please use your invitation code to reserve your seat.