Description
Over 1000 Investors, Entrepreneurs, and Tech Lovers!
The Bellevue Tech Expo is a showcase of Tech, Talent, and Innovation in the Northwest. Tech companies looking to show the world their newest innovations, and job-seekers and employers alike can find a wealth of opportunities for making the right connections. Visit the website to learn more! http://www.bellevuetechexpo.com/
Do you want to be a part of the Bellevue Tech Expo? Register for exhibitor booth and connect with thousands of tech people from around the Northwest!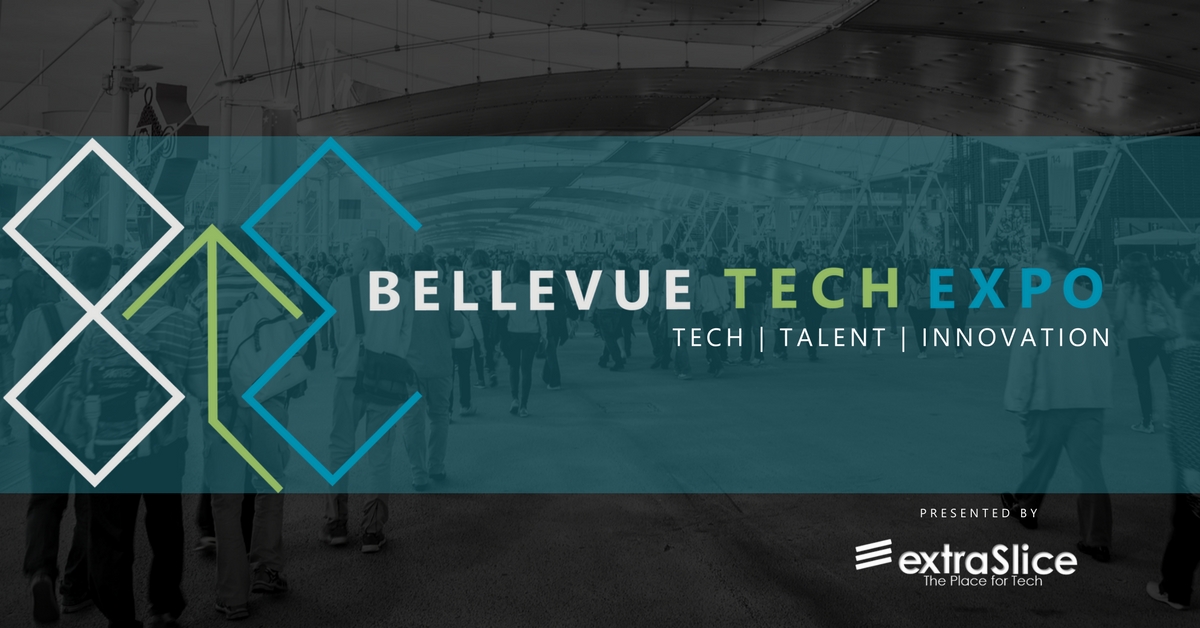 Who Participates?
The Bellevue Tech Expo is a showcase of tech, talent, and innovation in the Northwest. Thousands of tech and business professionals, investors, entrepreneurs, and tech lovers will gather together.

Who should attend: Job seekers, Recruiters, Developers, Freelancers, CEOs and key decision makers from all companies, big and small, VCs, angel investors and investment bankers looking for deep insights into the emerging technologies of tomorrow, tech-focused training providers & service providers.
Sponsors:


Exhibitors




About extraSlice - The Place for Tech™
extraSlice provides on-demand work-space and a global business ecosystem for tech companies of all sized, from entrepreneurs to enterprise. Visit www.extraSlice.com for more info!